Recently I had the opportunity to stay in Paris for a few days, and decided to do a one day photo projet in town. Equipped with only one fixed focal length lens of 50mm I wanted to focus on street photography.
But then I was intrigued by the presence of street art in Paris. Not only the building sized facade paintings, but all those small signs of creative expression on many street corners did capture all my attention.
You may follow me now on a 20km walk through different parts of Paris, and even meet one of the artists on the way
11e, 20e & 19e Arrondissement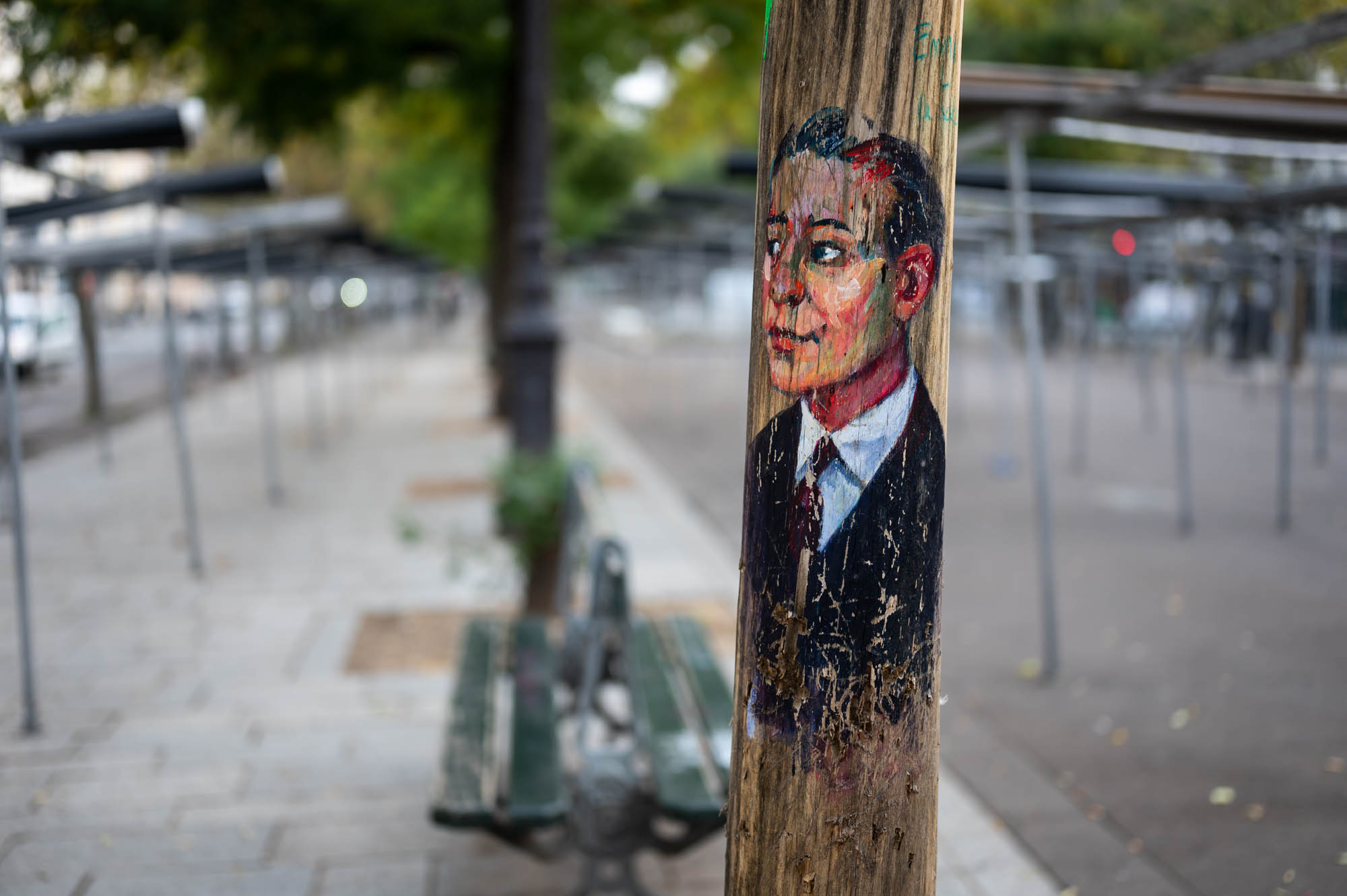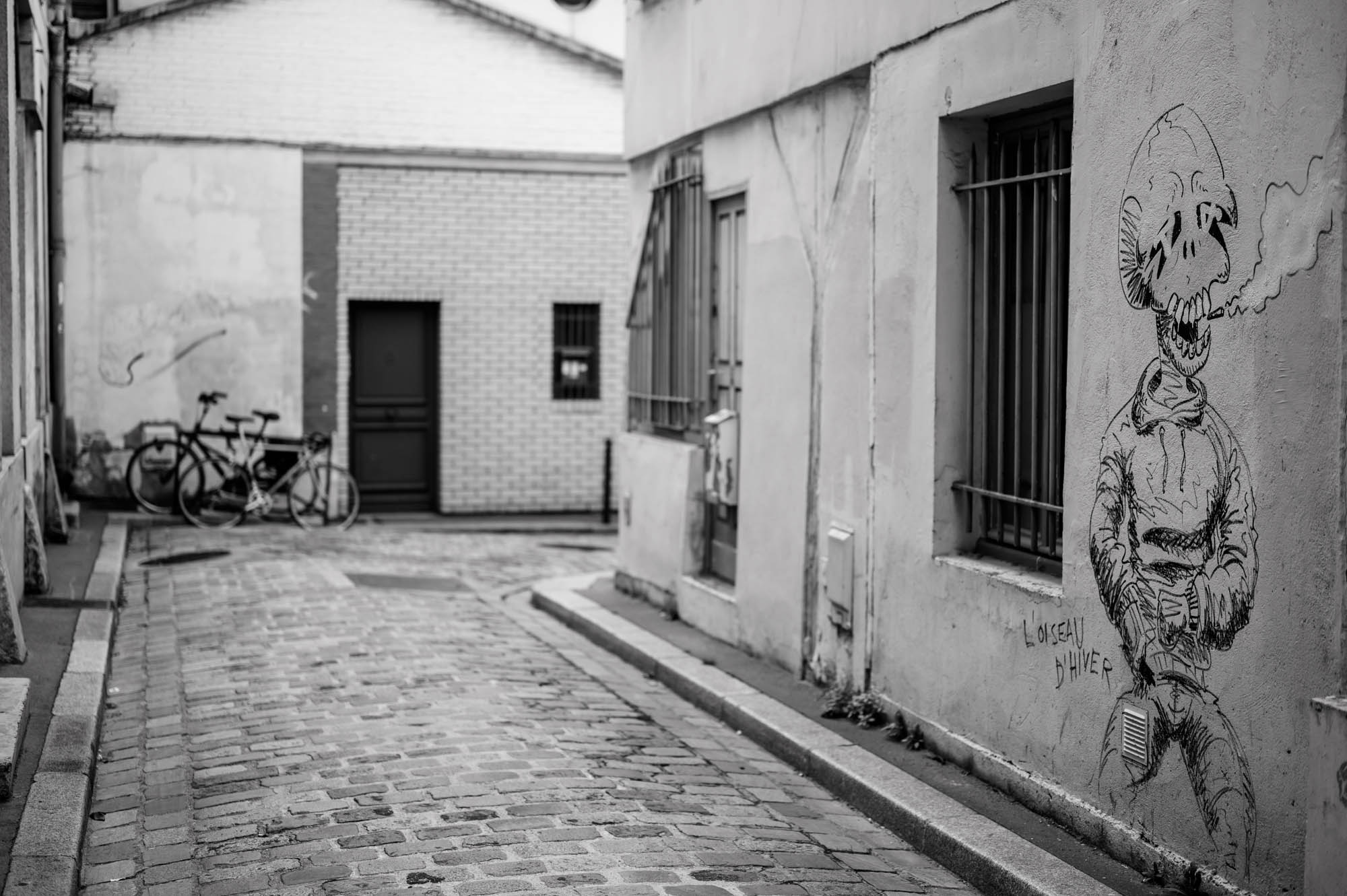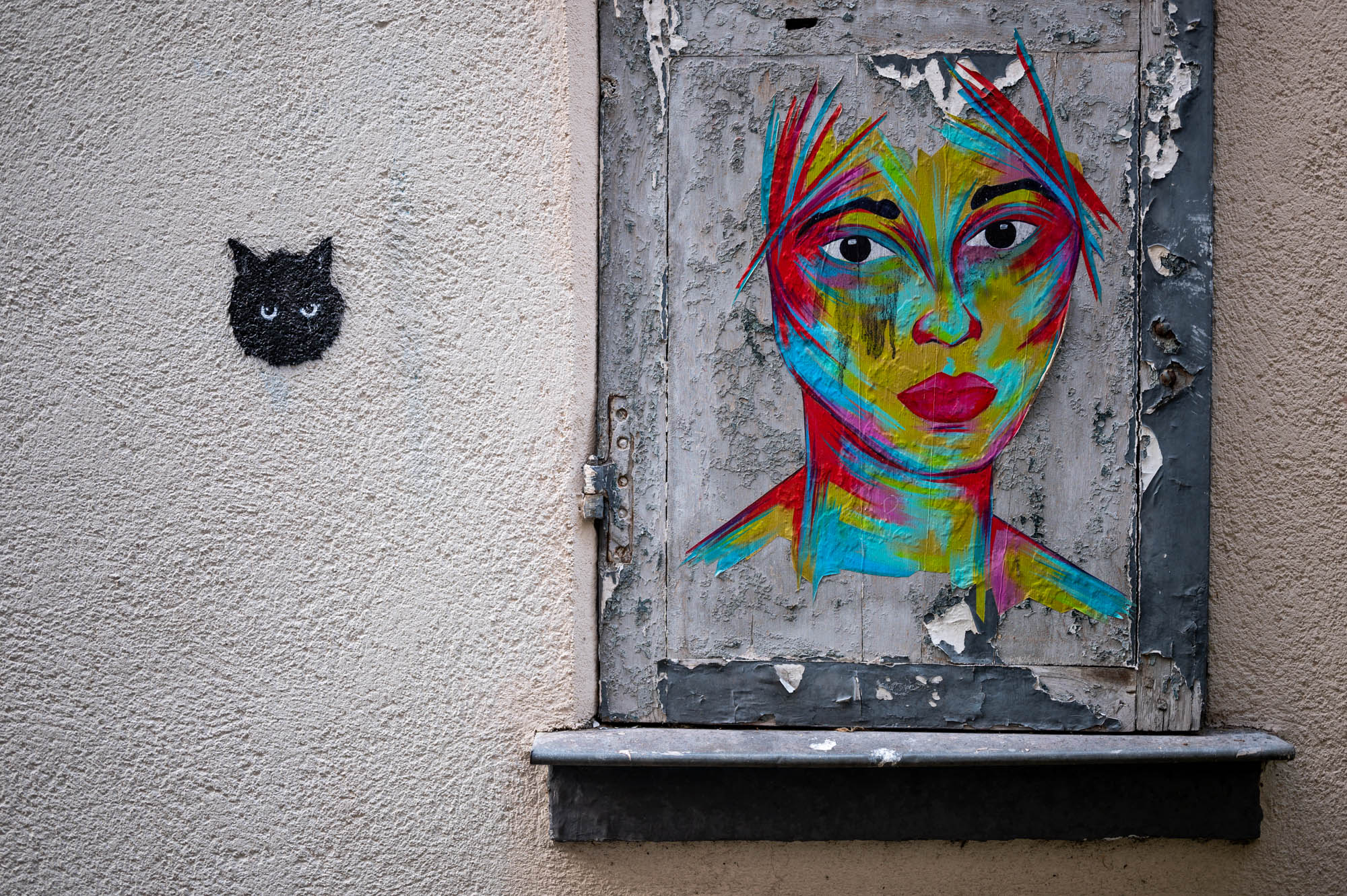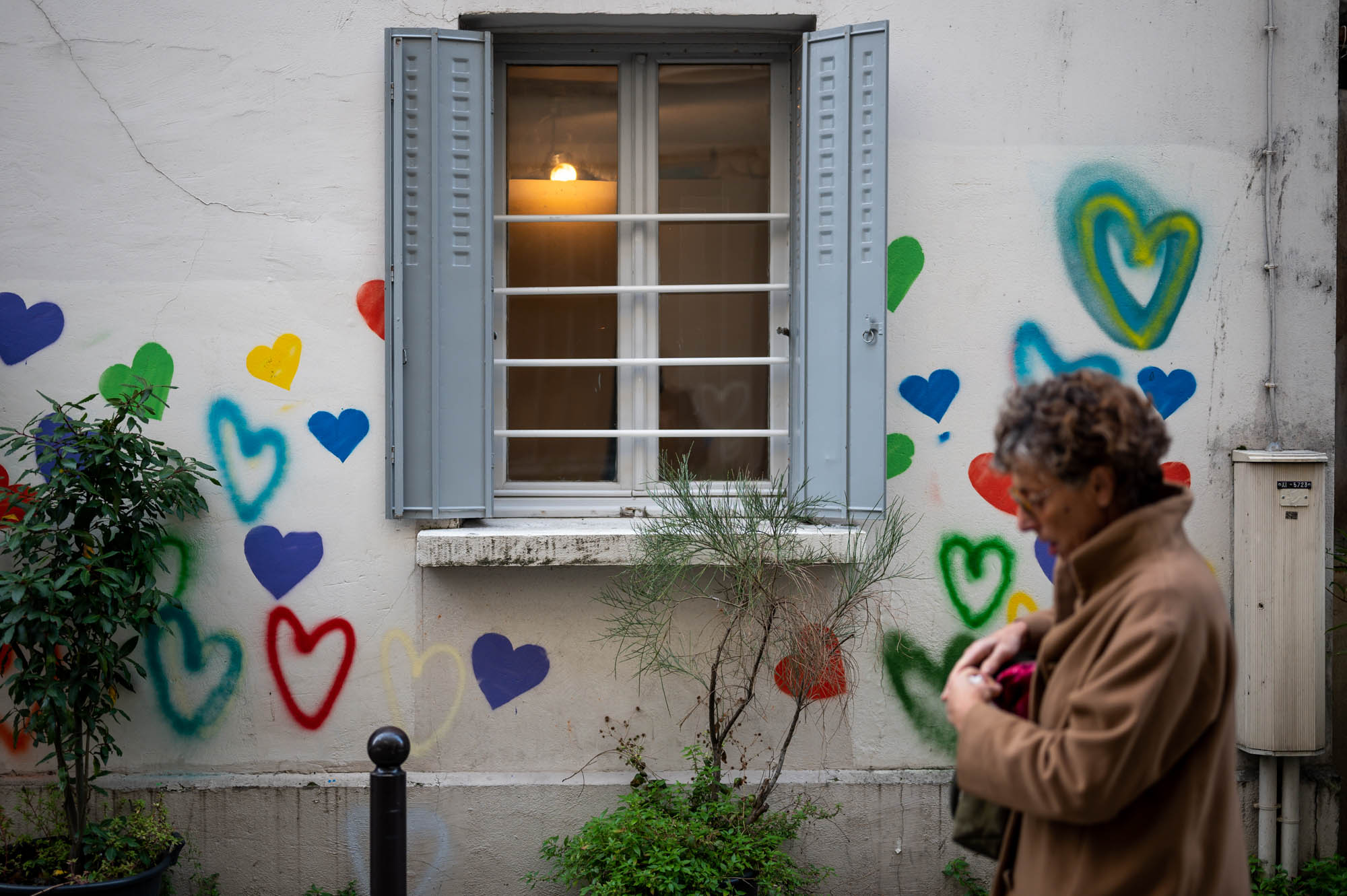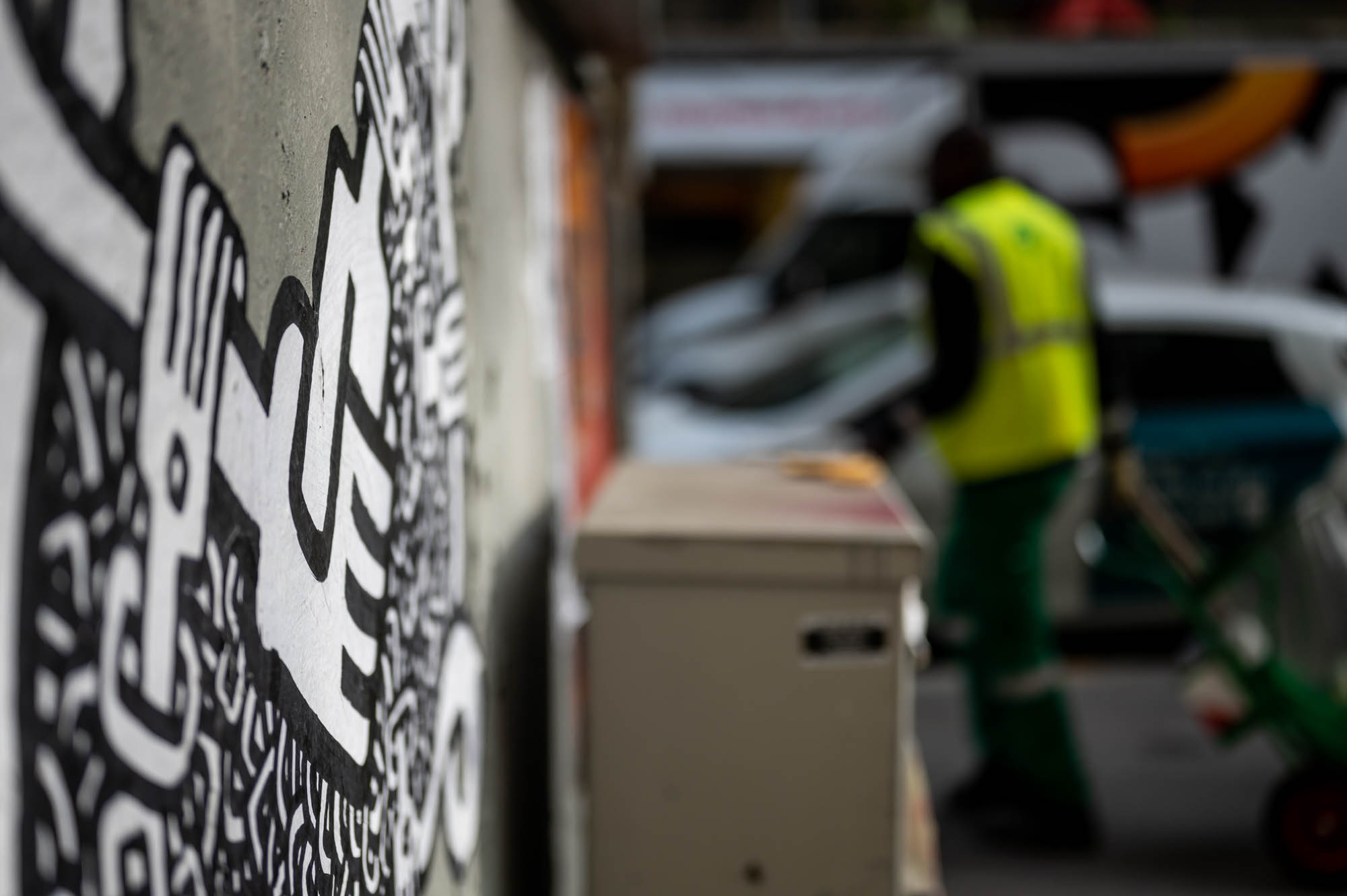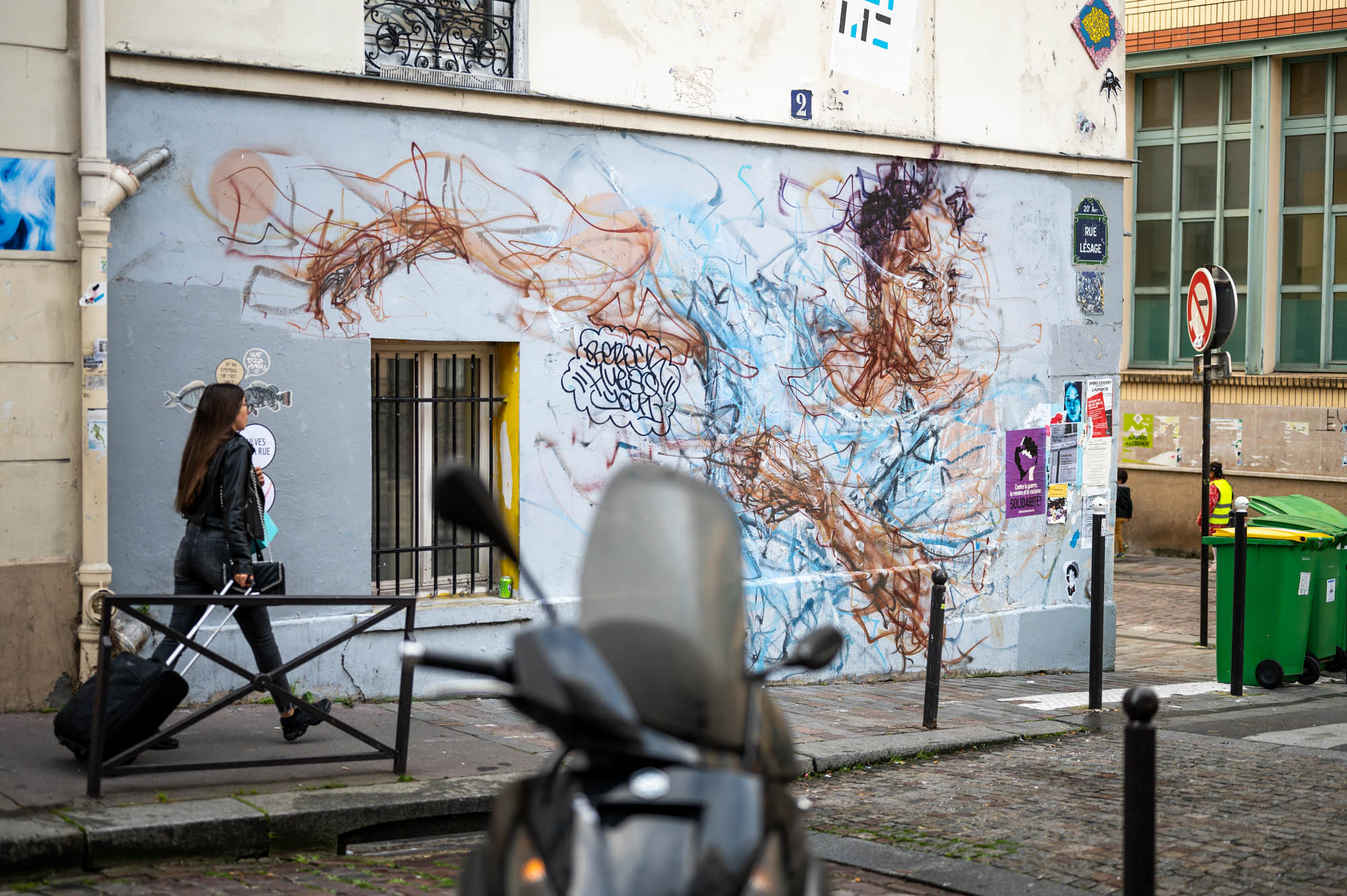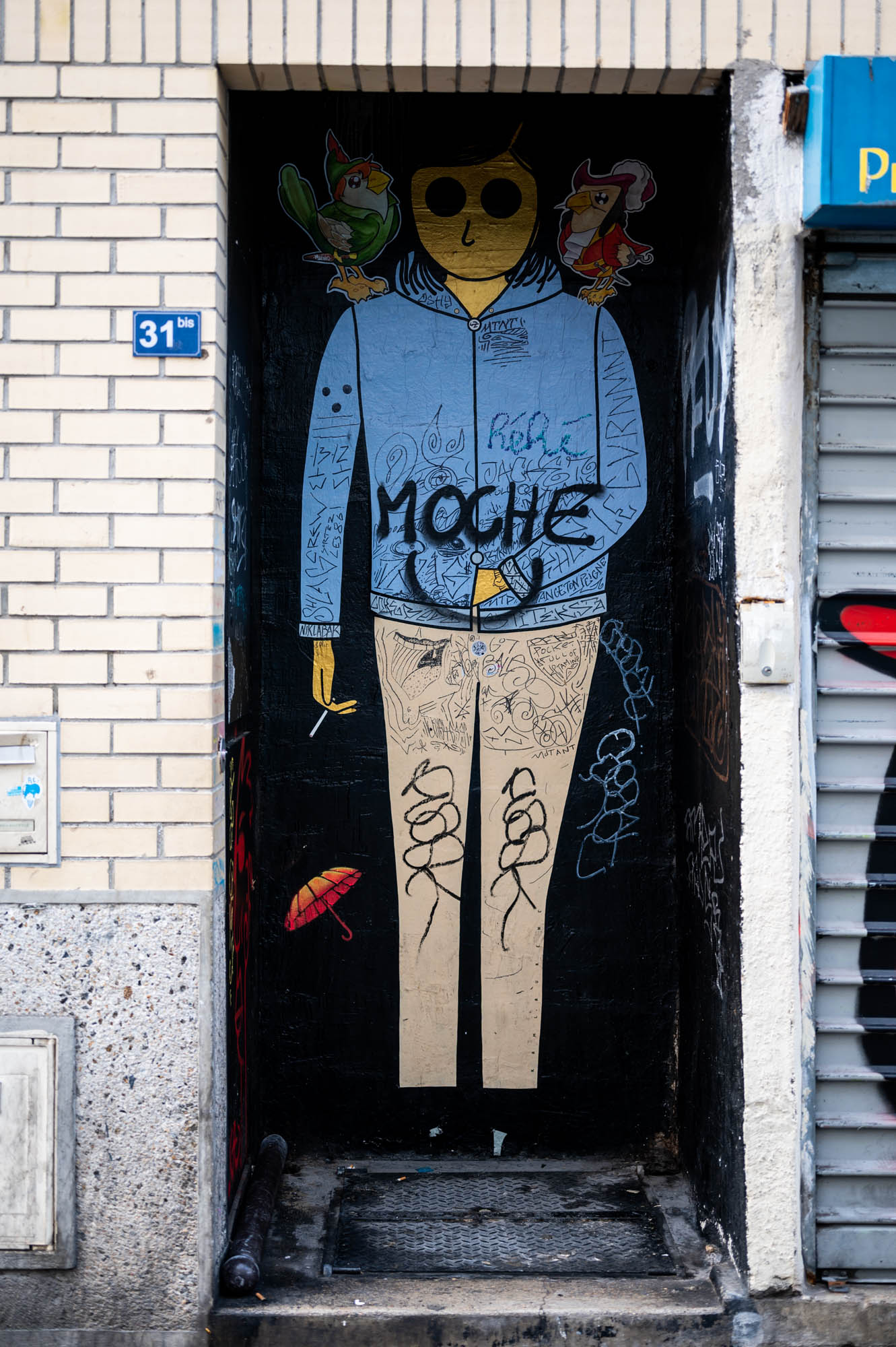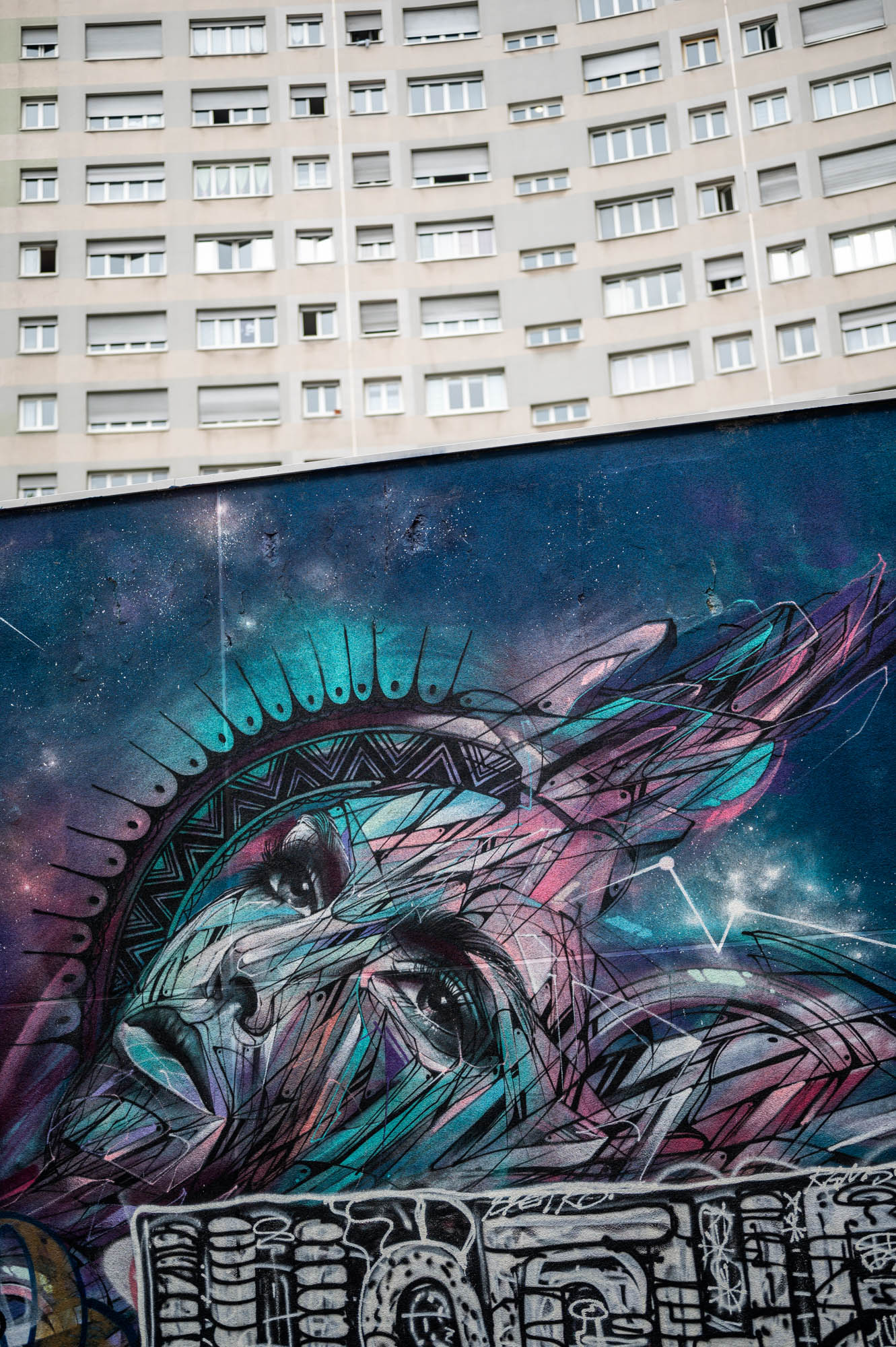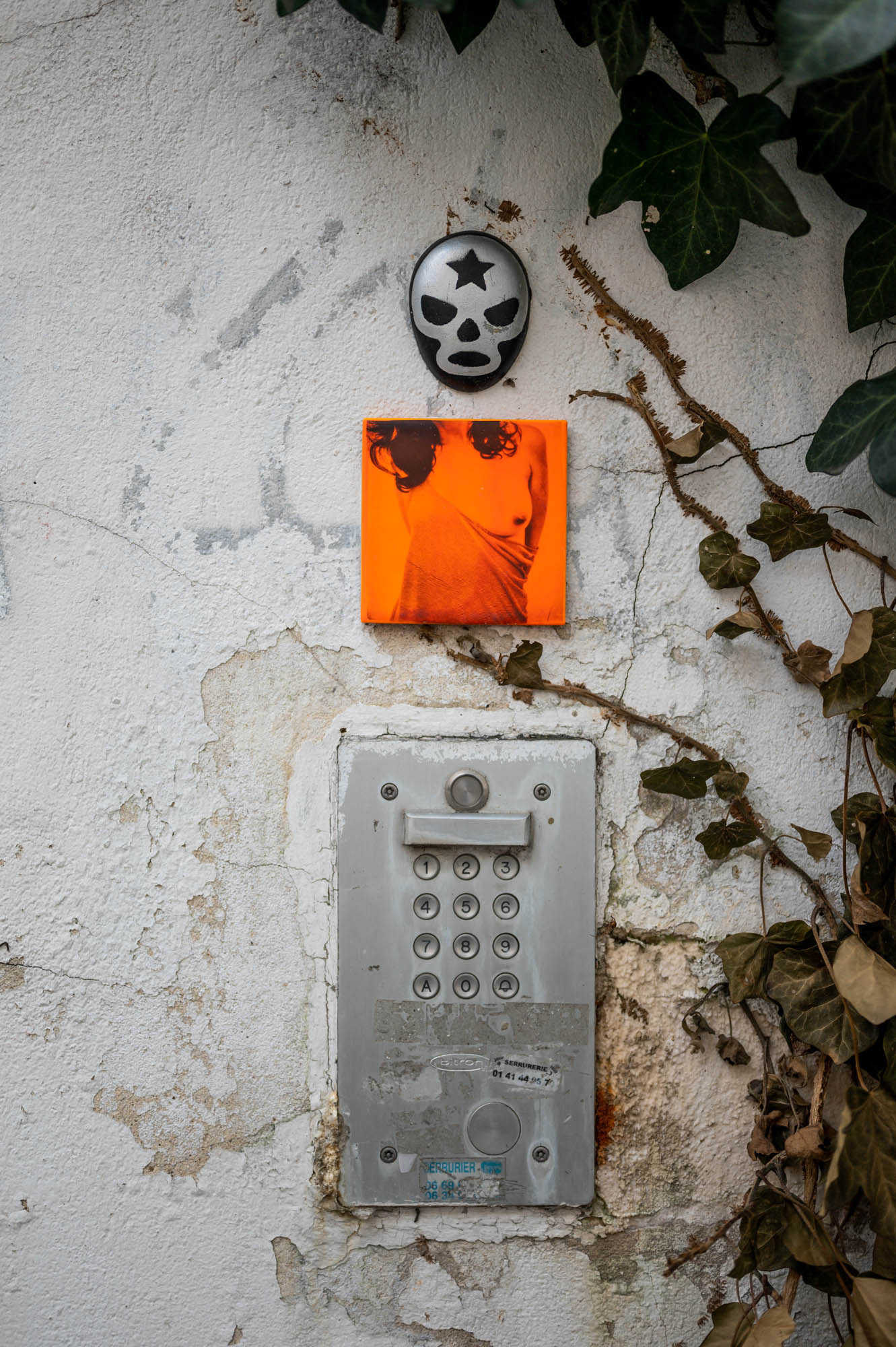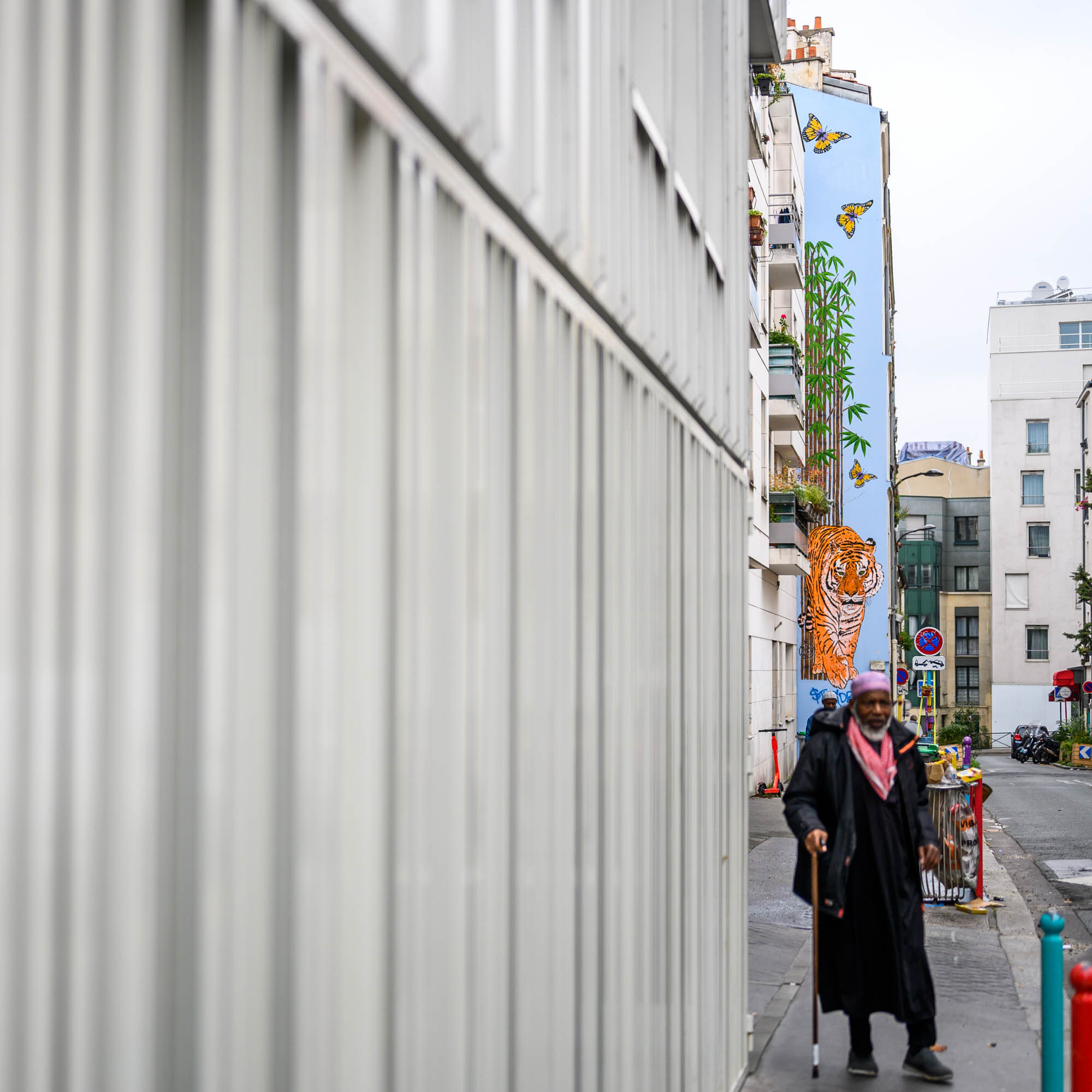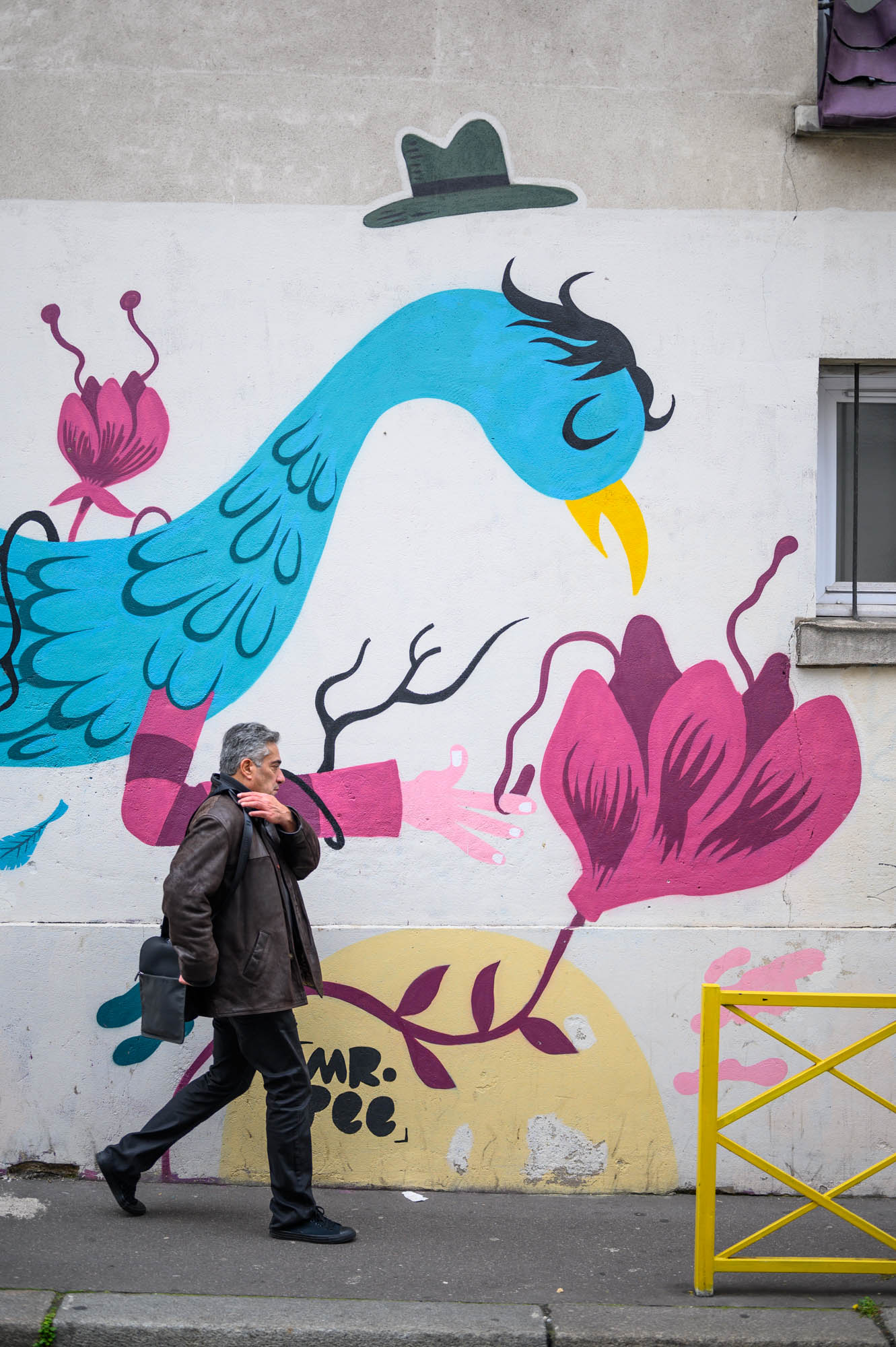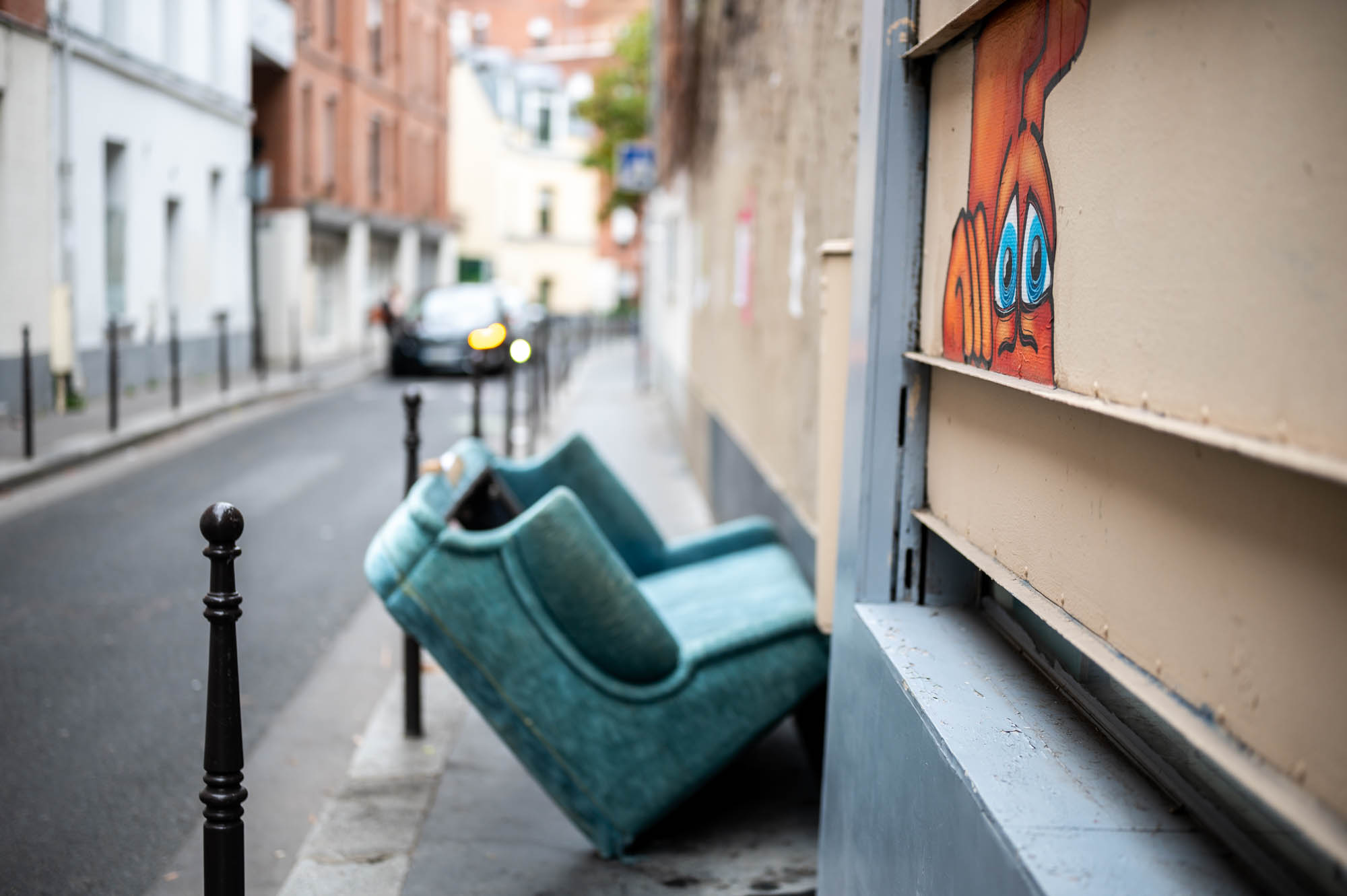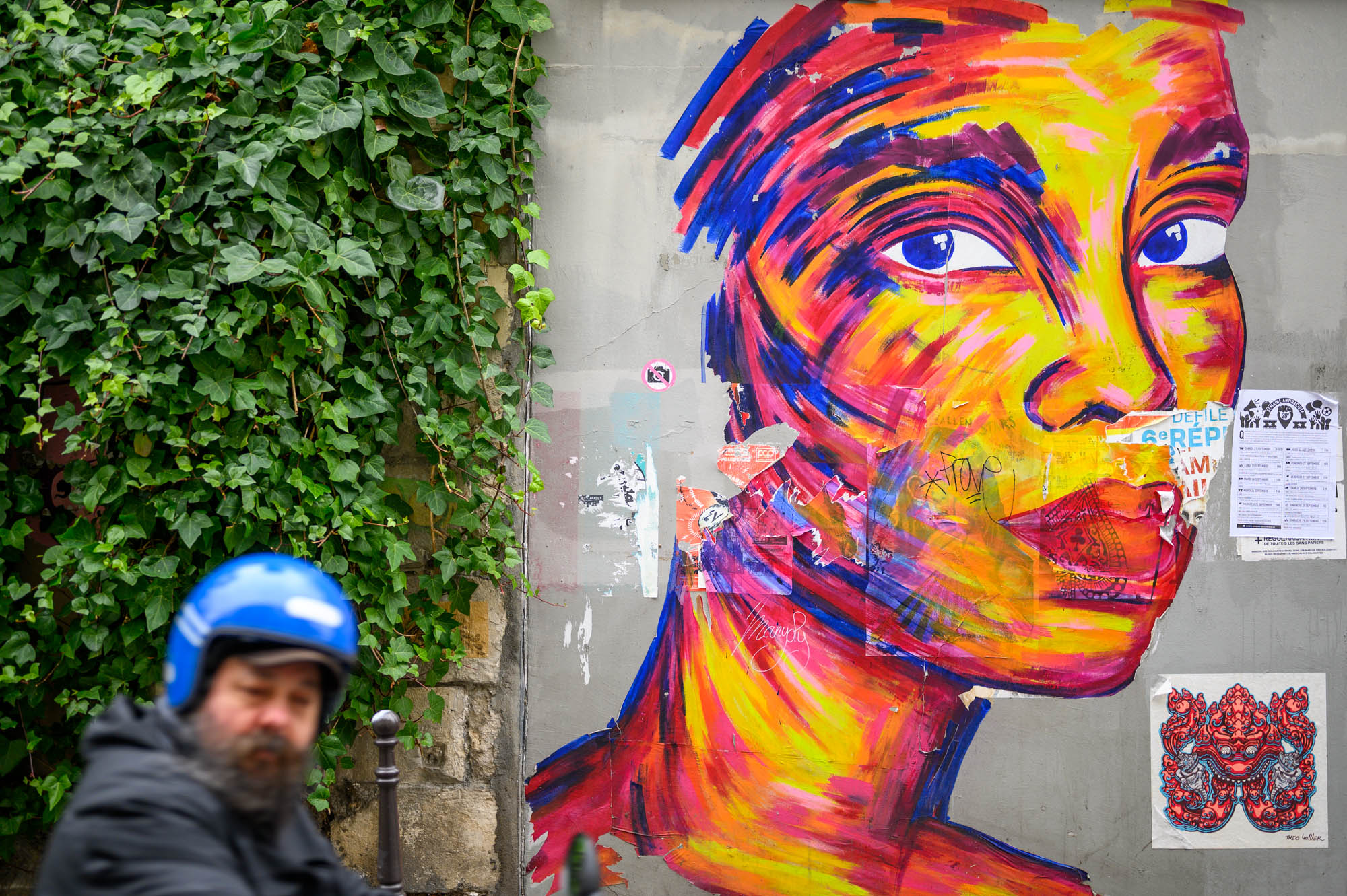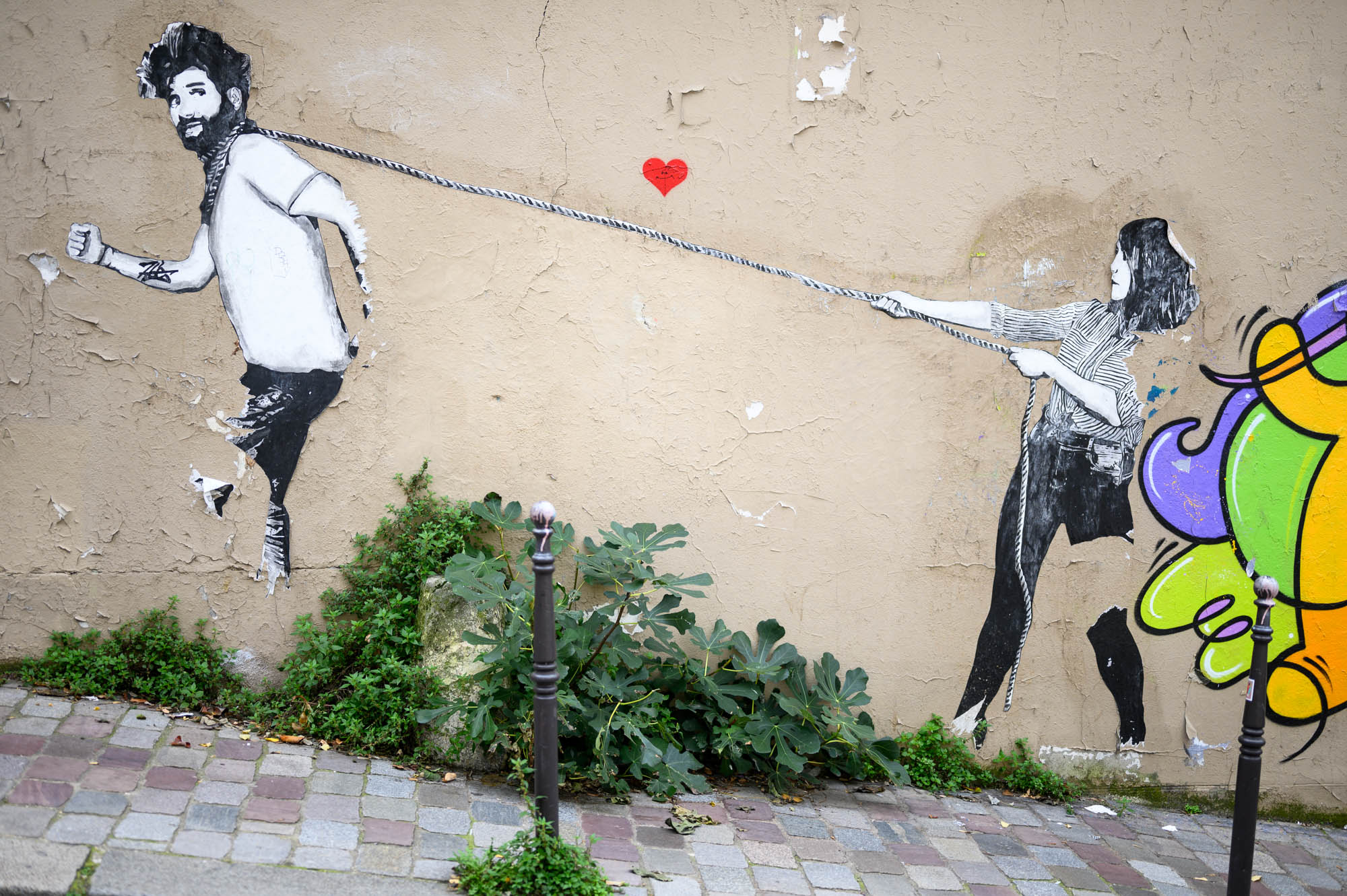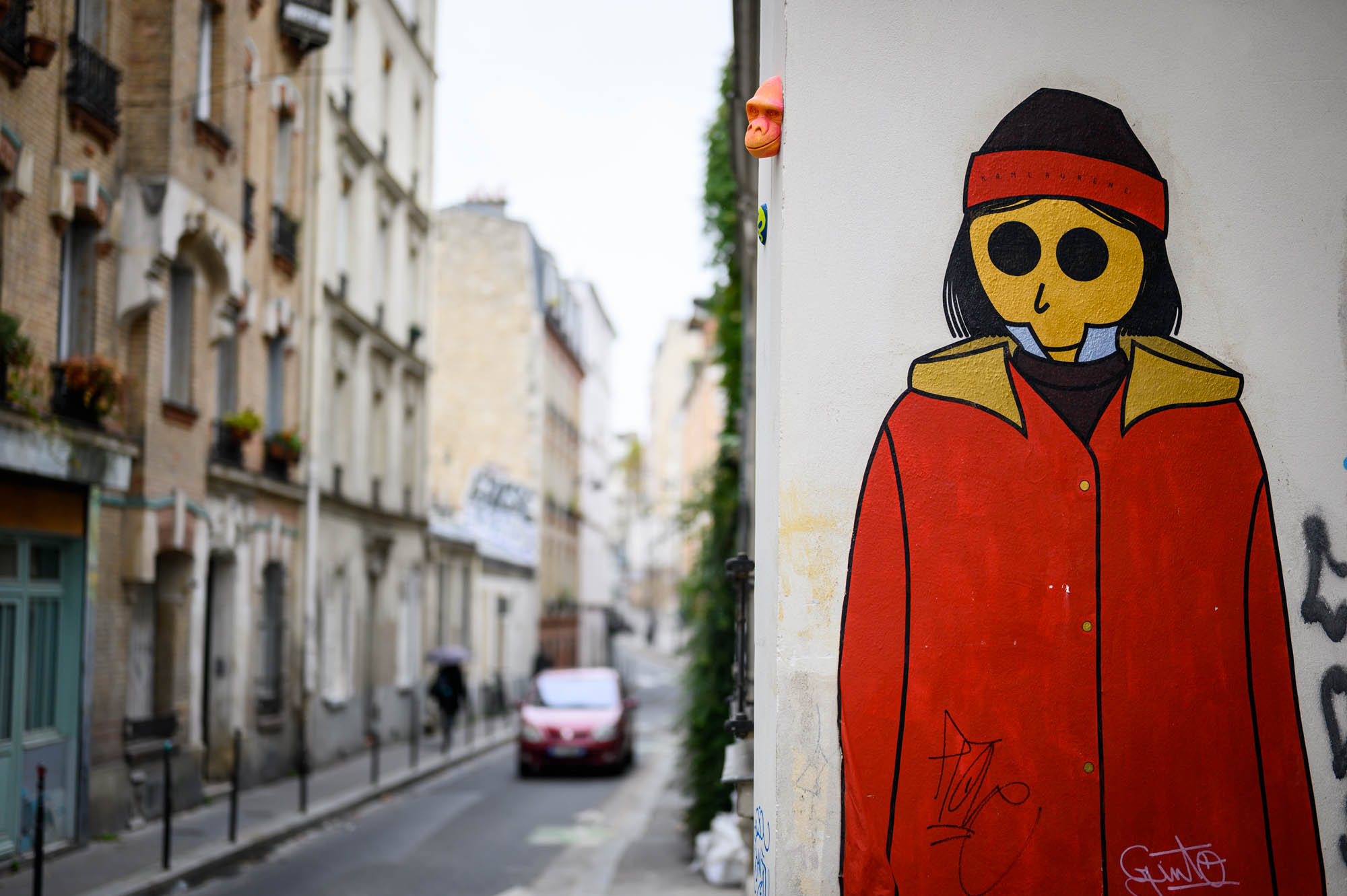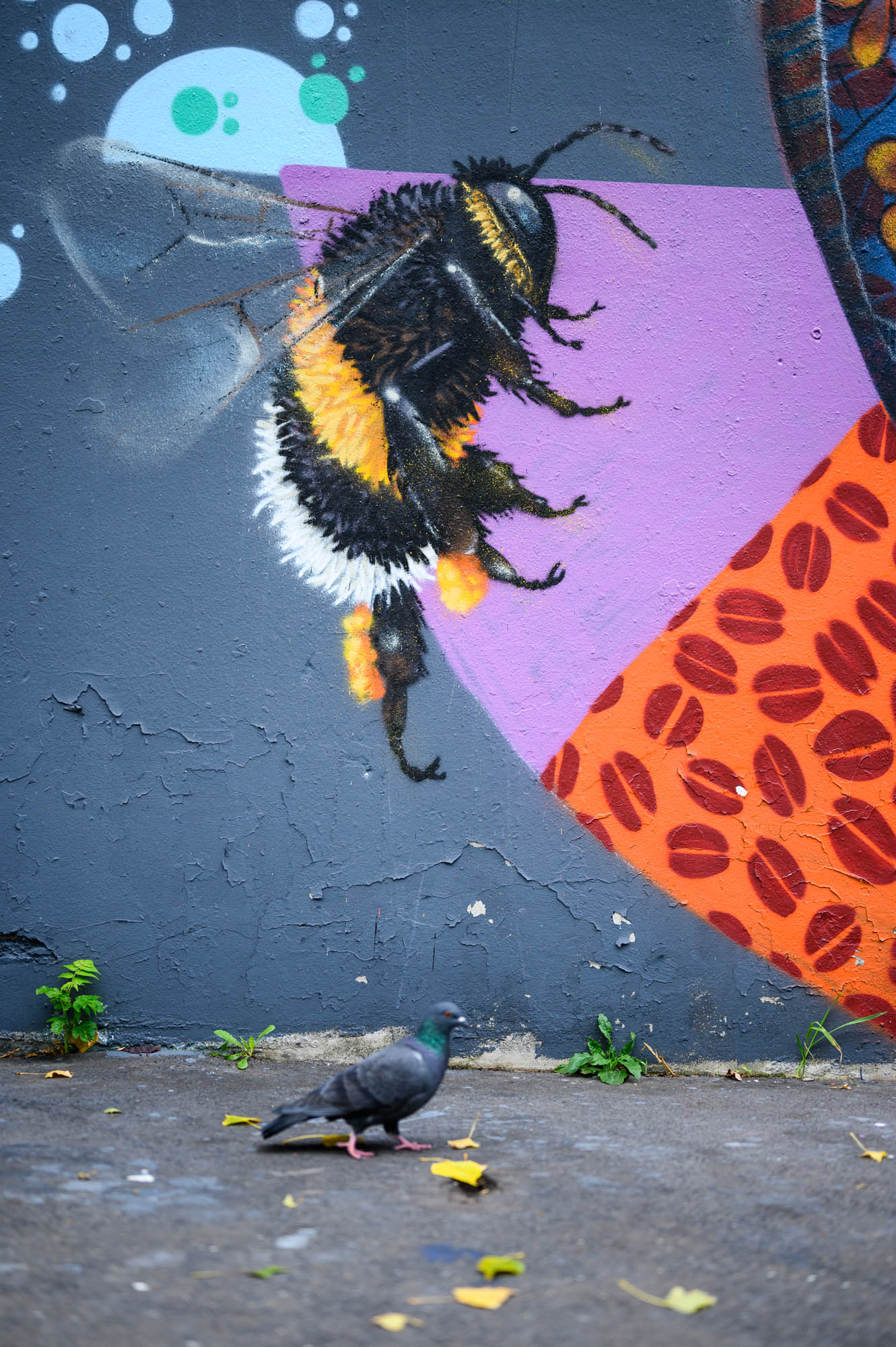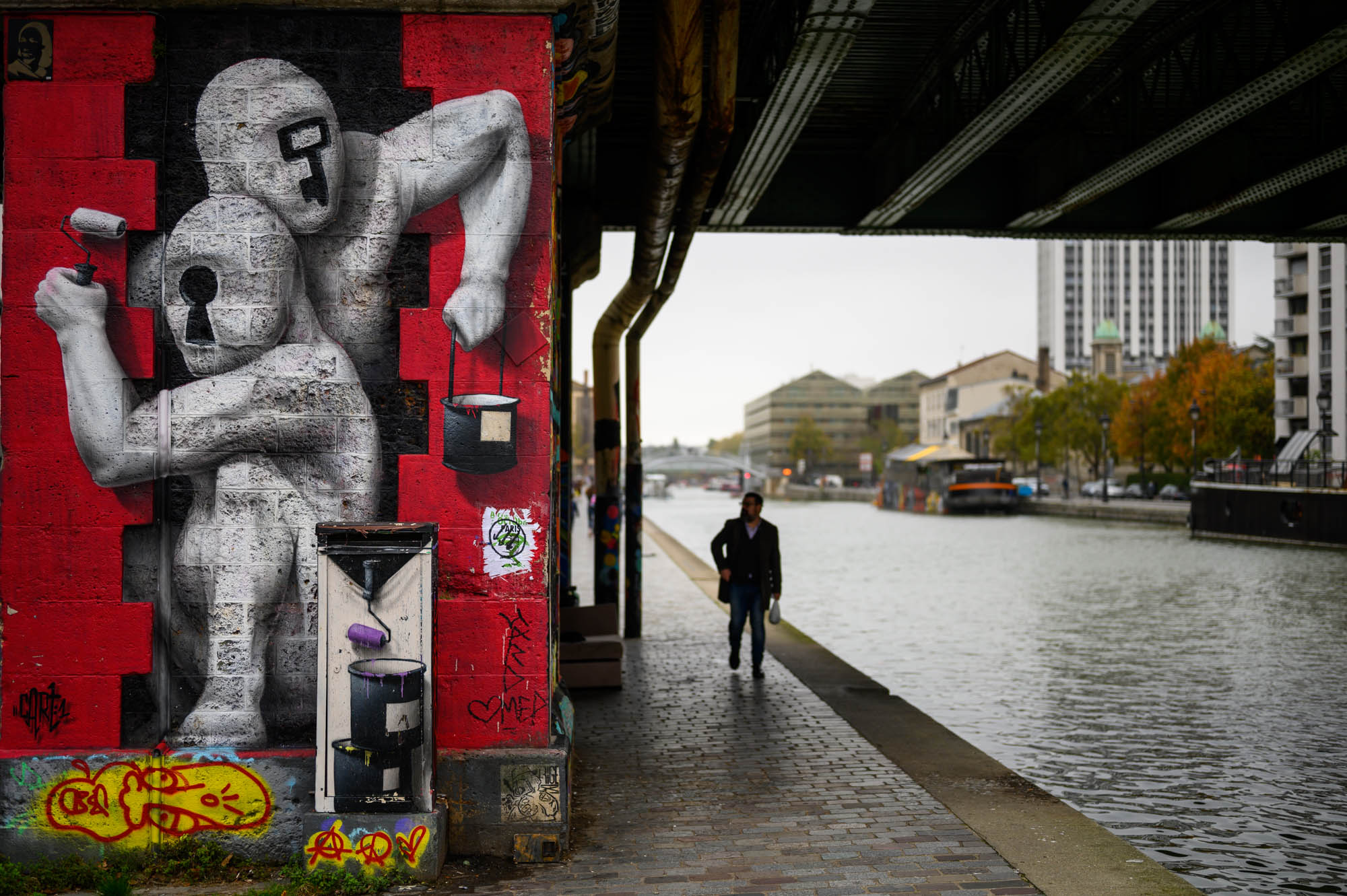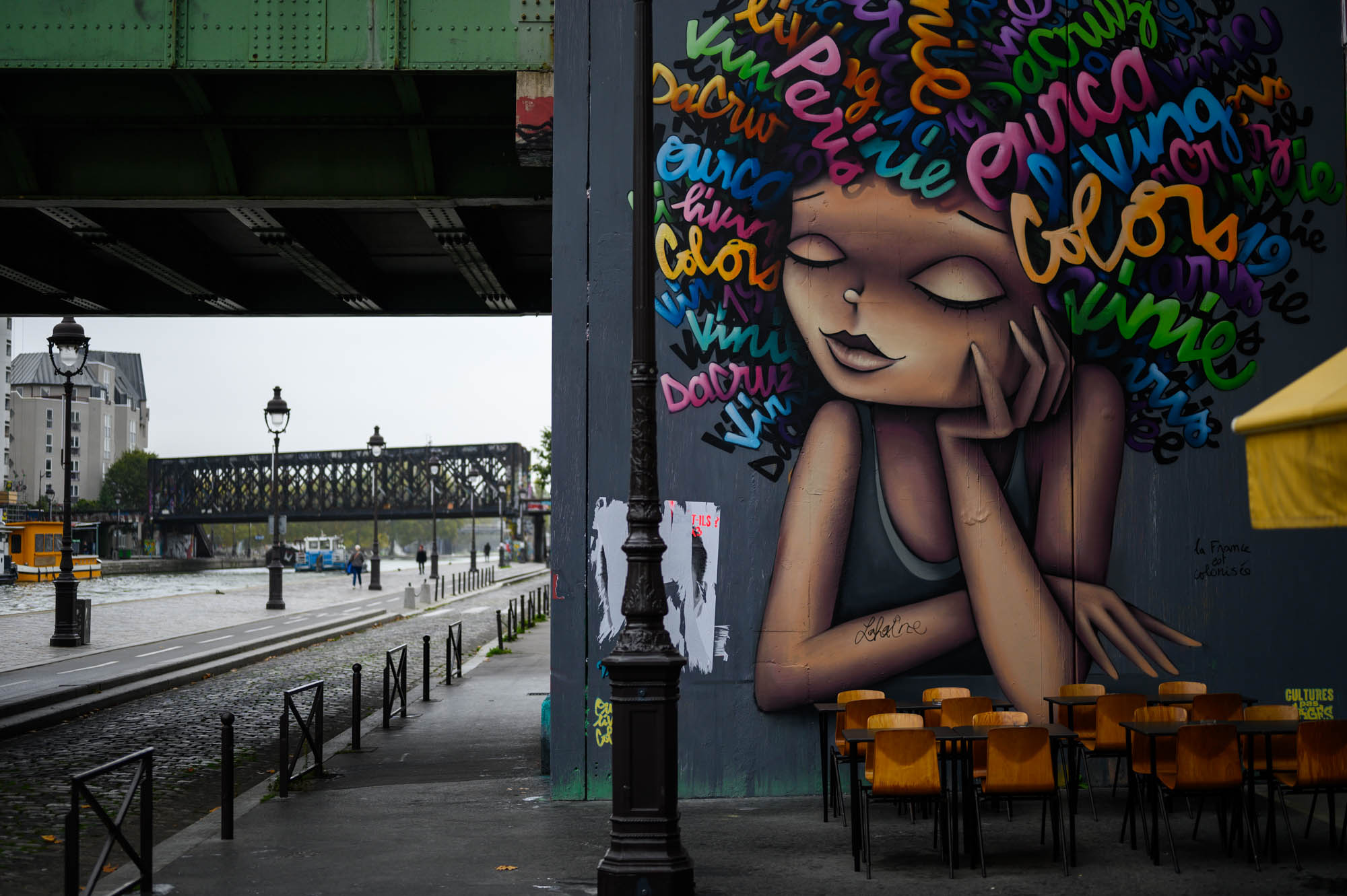 viniegraffiti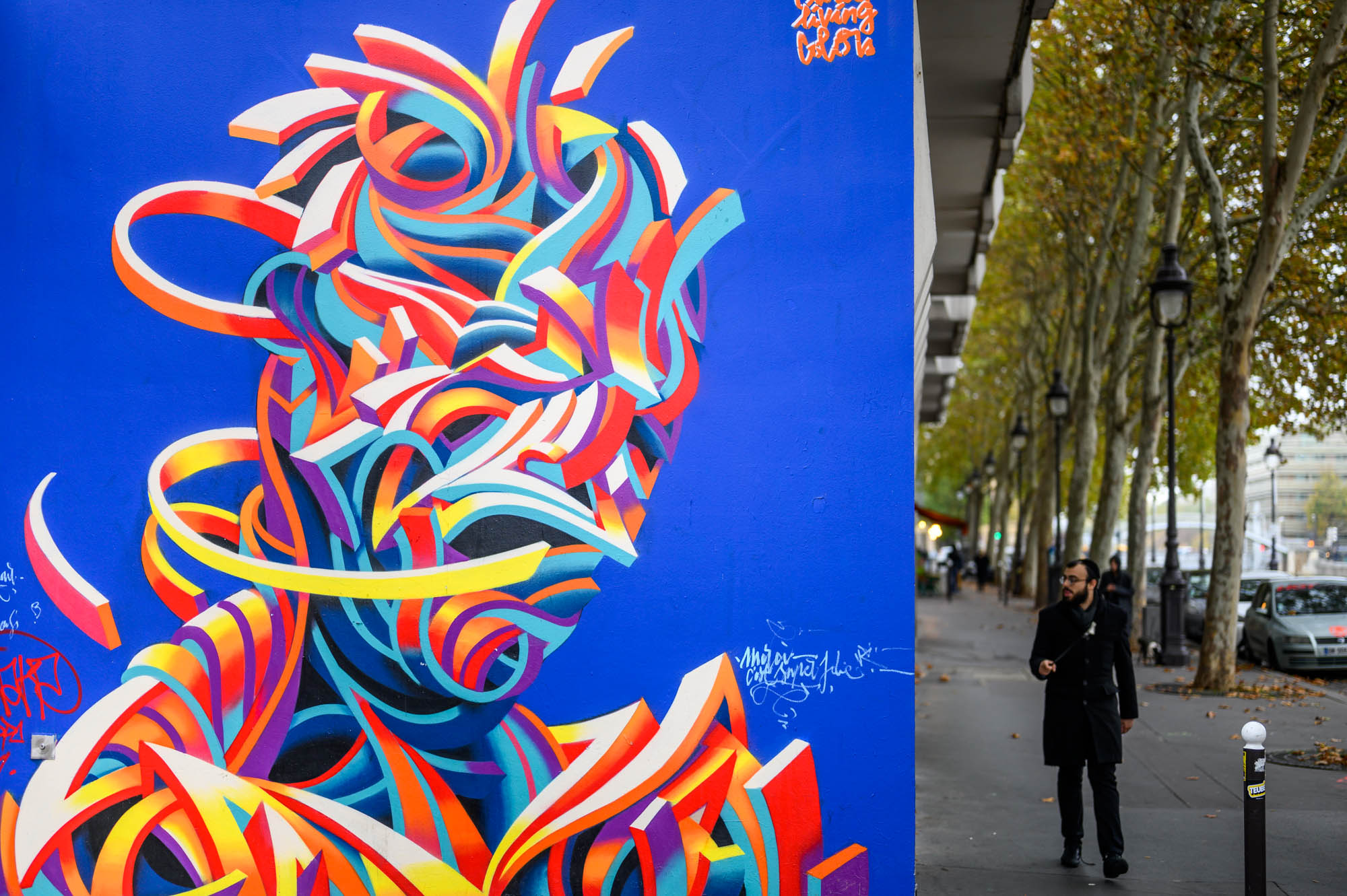 Artist at work
While erring through the gloomy streets and dead ends of Paris I met Raphe painting a new work in the neighborhood of Bassin de la Villette. Great to meet the face behind one of these volatile pieces of urban art!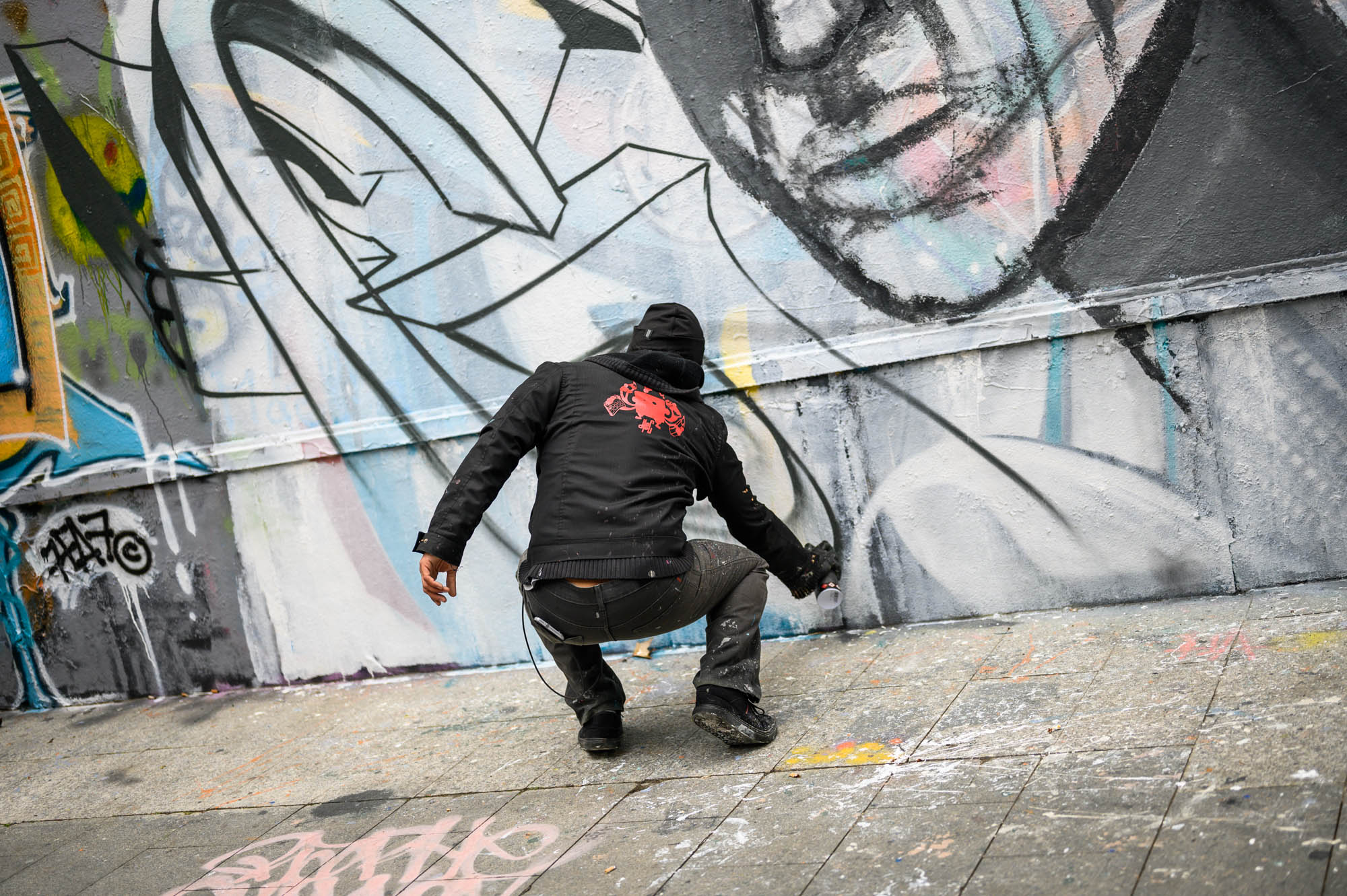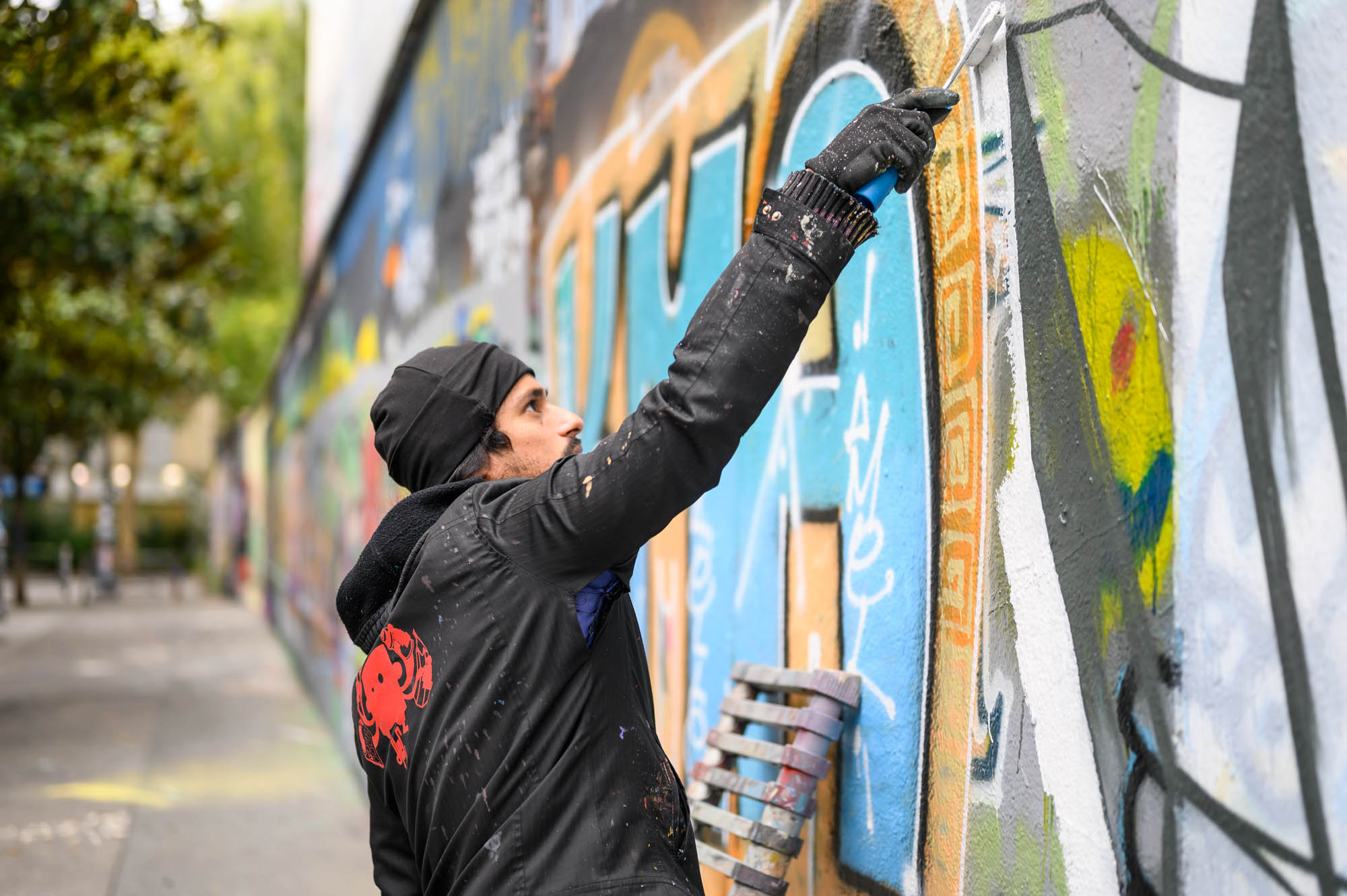 Unfortunately I did not have the chance to see the finished work, but you may find it on the artist's instagram... or even go visit the location for a full size appreciation :)
10e, 3e, 4e & 15e Arrondissement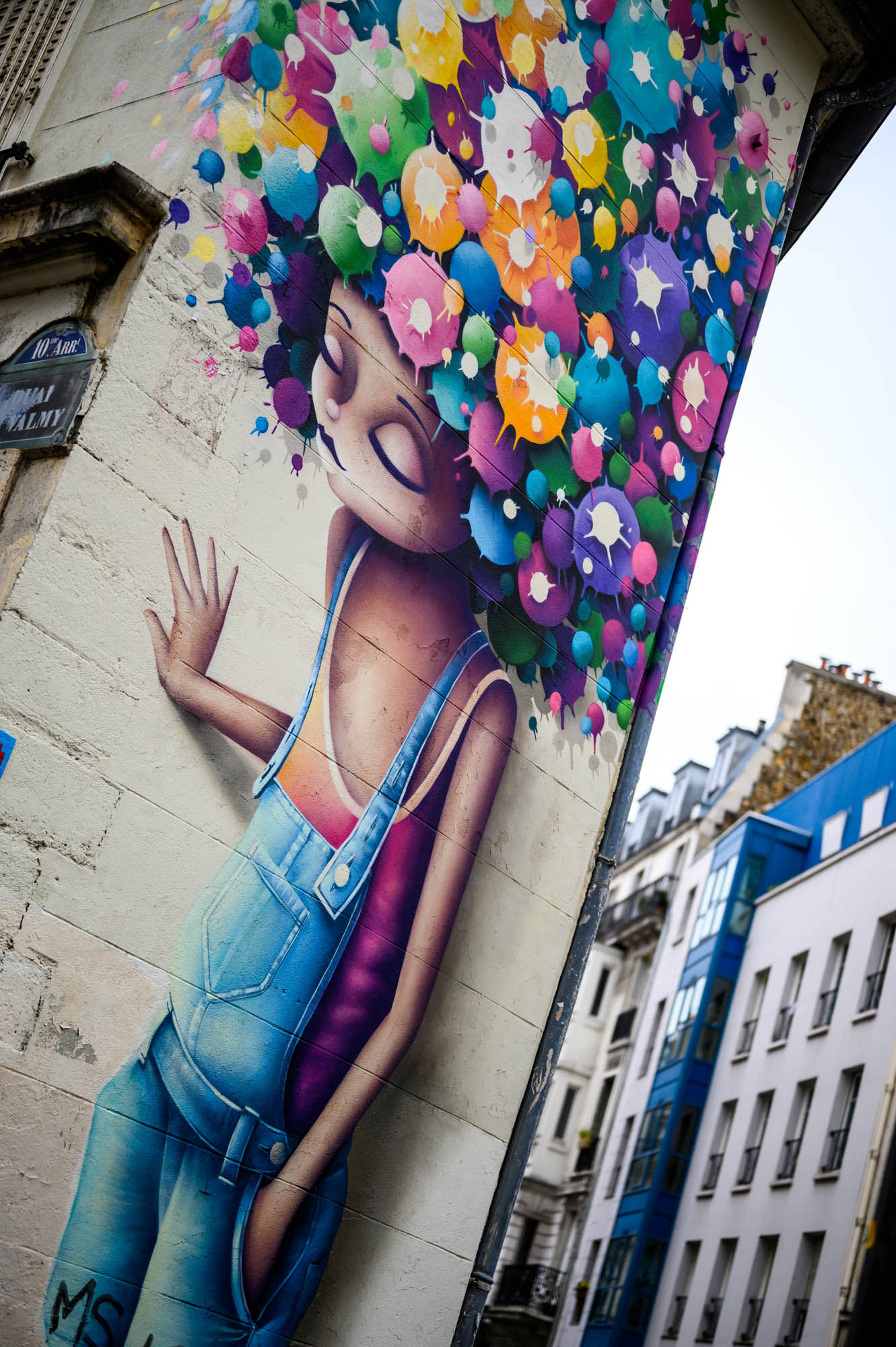 viniegraffiti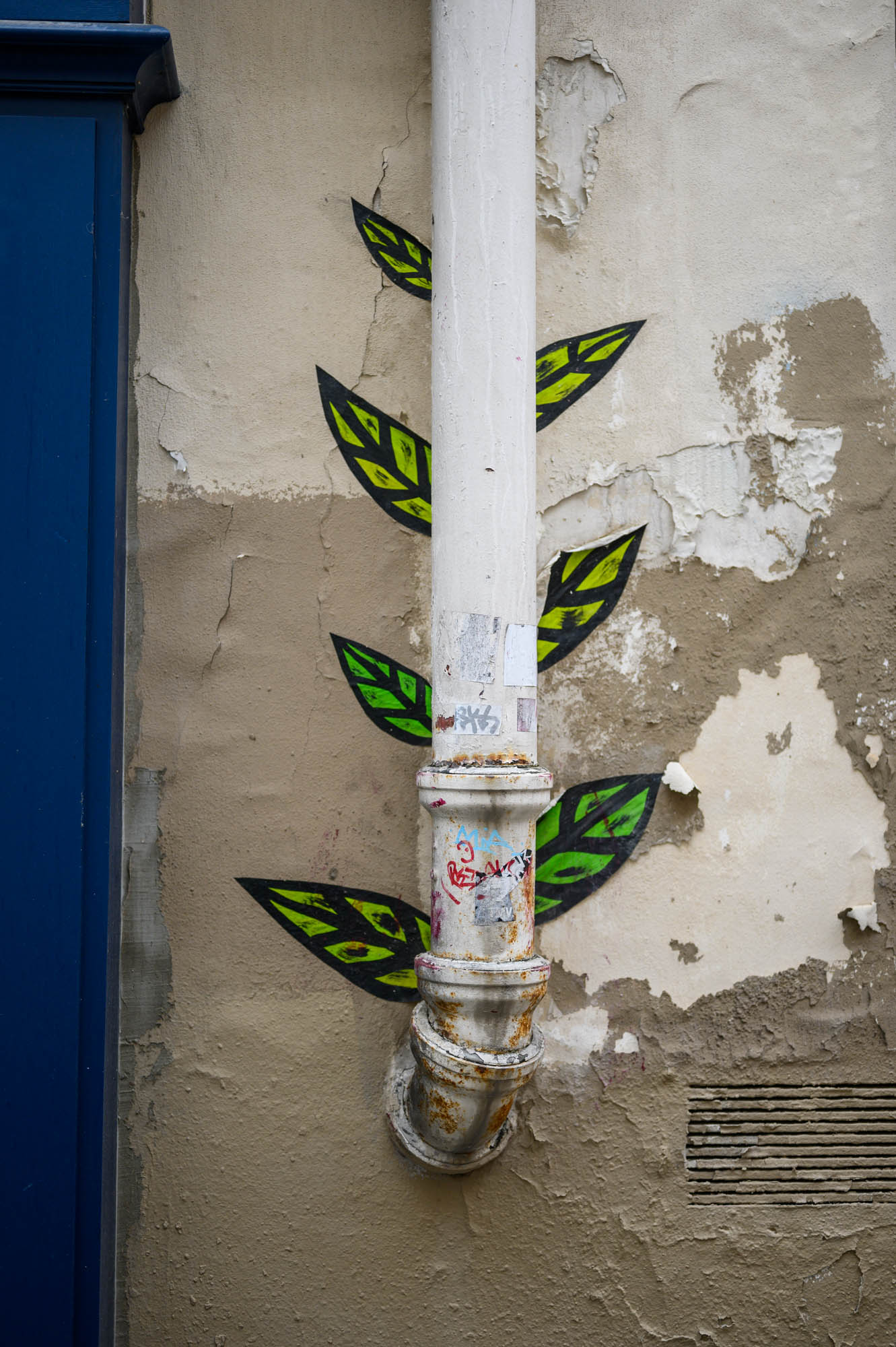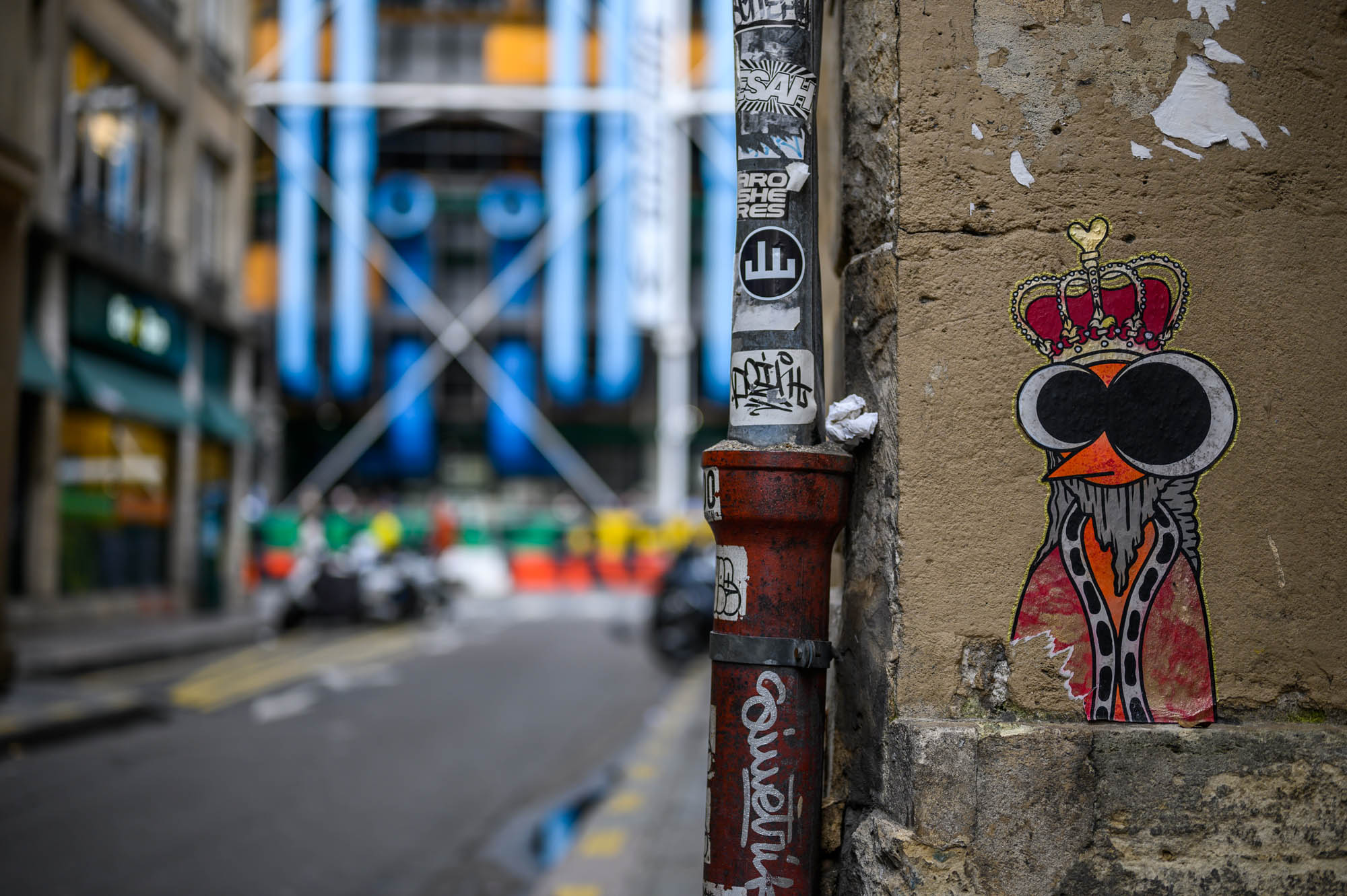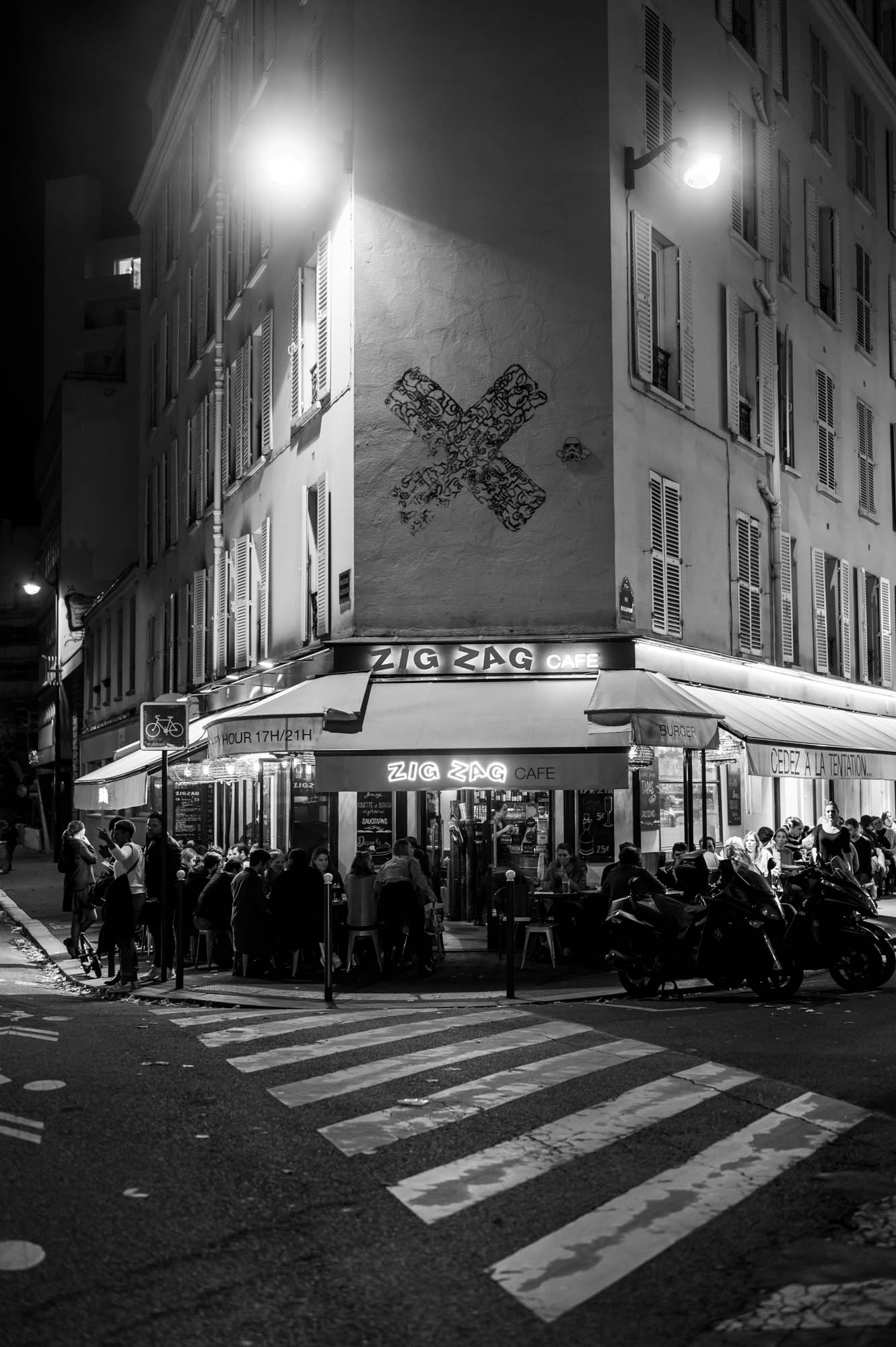 Many thanks Raphe for the great spots indicated and exchange about your work! And to all the other nice Paris habitants interacting on my way, making this a great day to remember!