I discovered the Creux du Van two years ago on a photo walk / hike along the Gorges de l'Areuse. Vitalis had of course been there too although in slightly less than optimal conditions. Going up this beautiful valley one reaches a magnificant arena made of 100 m high cliffs. At its bottom the forest reaches almost all the way to the rock. At the top a plateau of gentle slopes stretches into the distance. That time we stayed on the bottom and instead enjoyed a cheese fondue at the Ferme Robert.
This year I decided to come back to this place, but this time to hike up the steep hillside to the top of the Creux du Van. Despite dry and warm weather for the past few weeks I realized quickly that I was on a slippery slope - literally :)
It was a beautiful day and the location is quite easy to reach, so I found myself in a whole caravan of people who had made the same plan for the day. The atmosphere was a bit unusual for a hike with that many people crossing your path, but overall very friendly, lots of hellos and smiles being exchanged.
Once on top the cliff arena revealed itself immediatly and offered an excellent view on the forest below and the cliff wall on the opposite side. Unfortunately the light was a bit suboptimal for taking photos from this angle.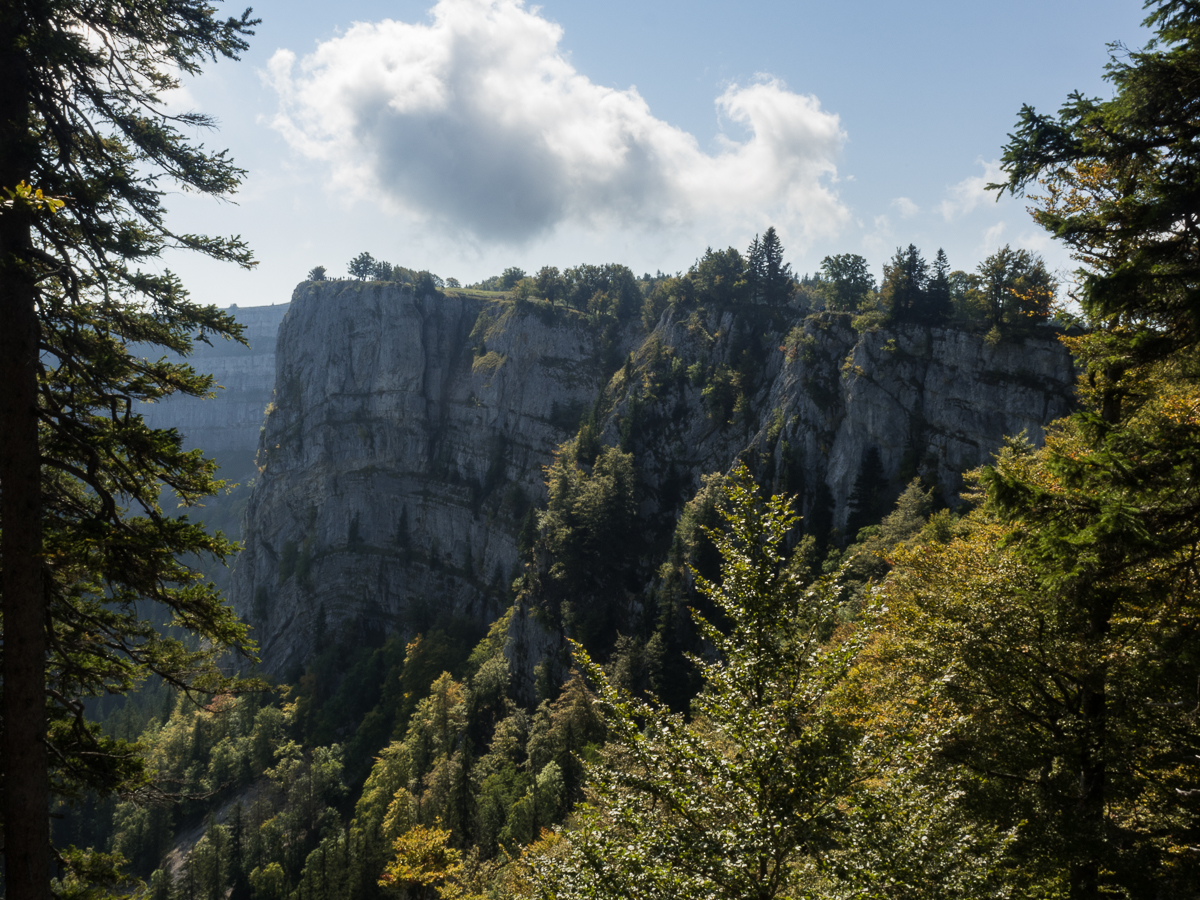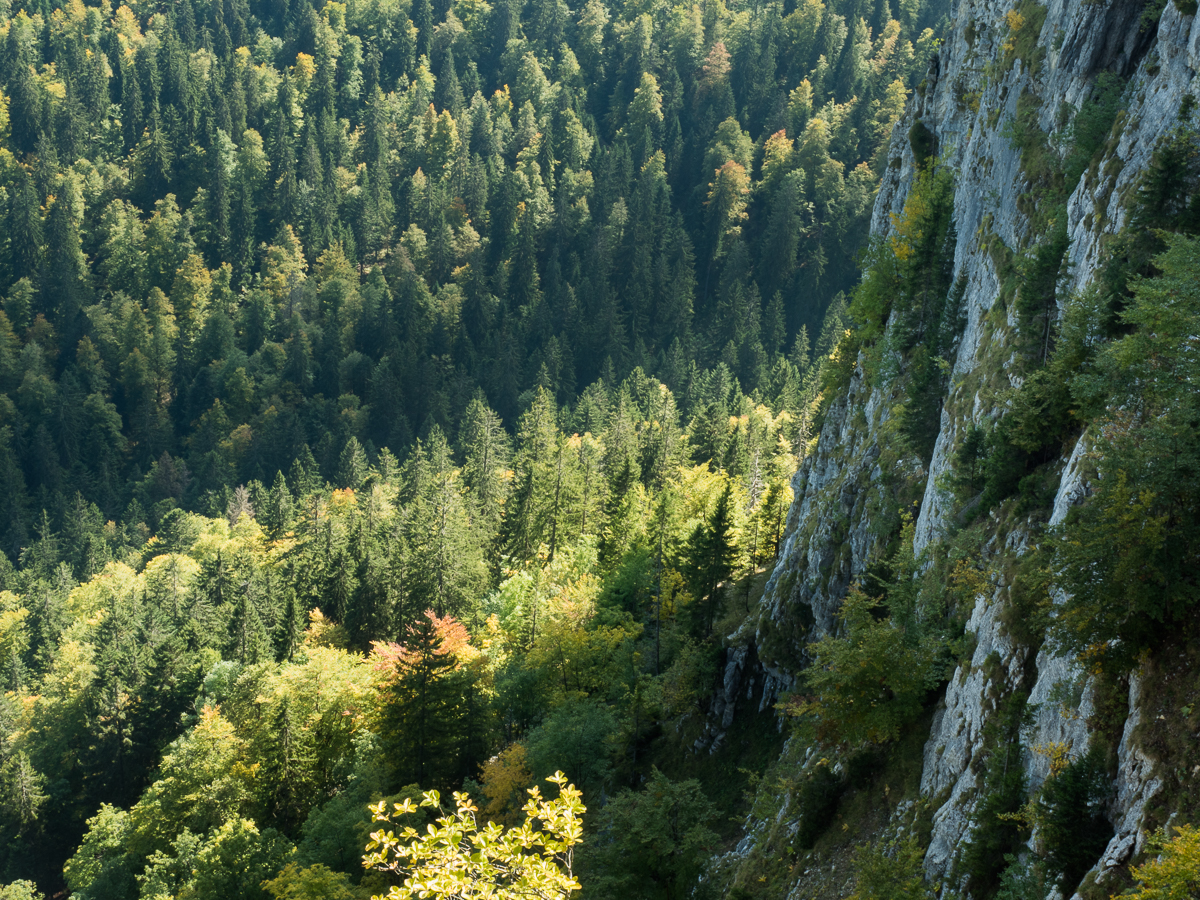 Instead I walked further along the cliff side until I found a nice photo and lunch spot. Once you reach the middle of the horseshoe the valley and the plane towards Neuchatel and the "Seeland" become visible.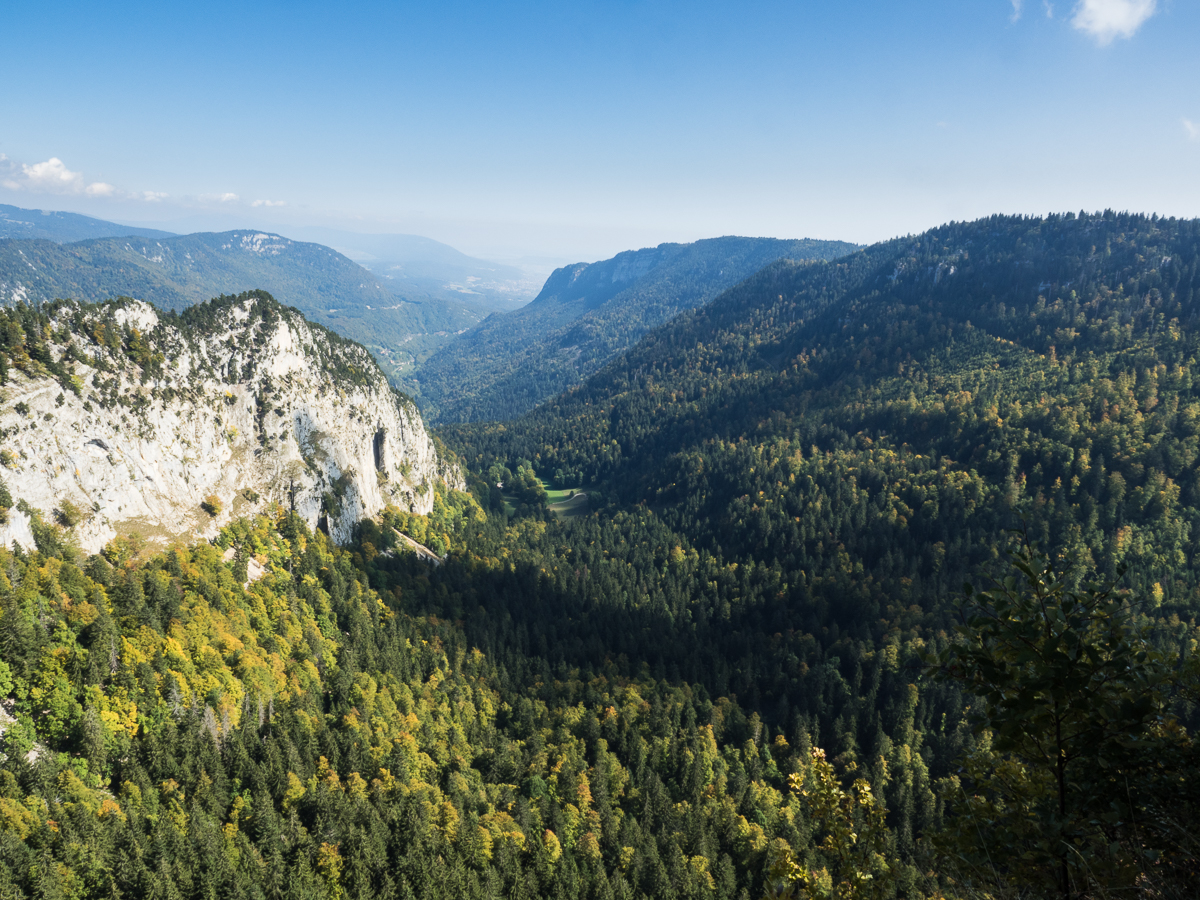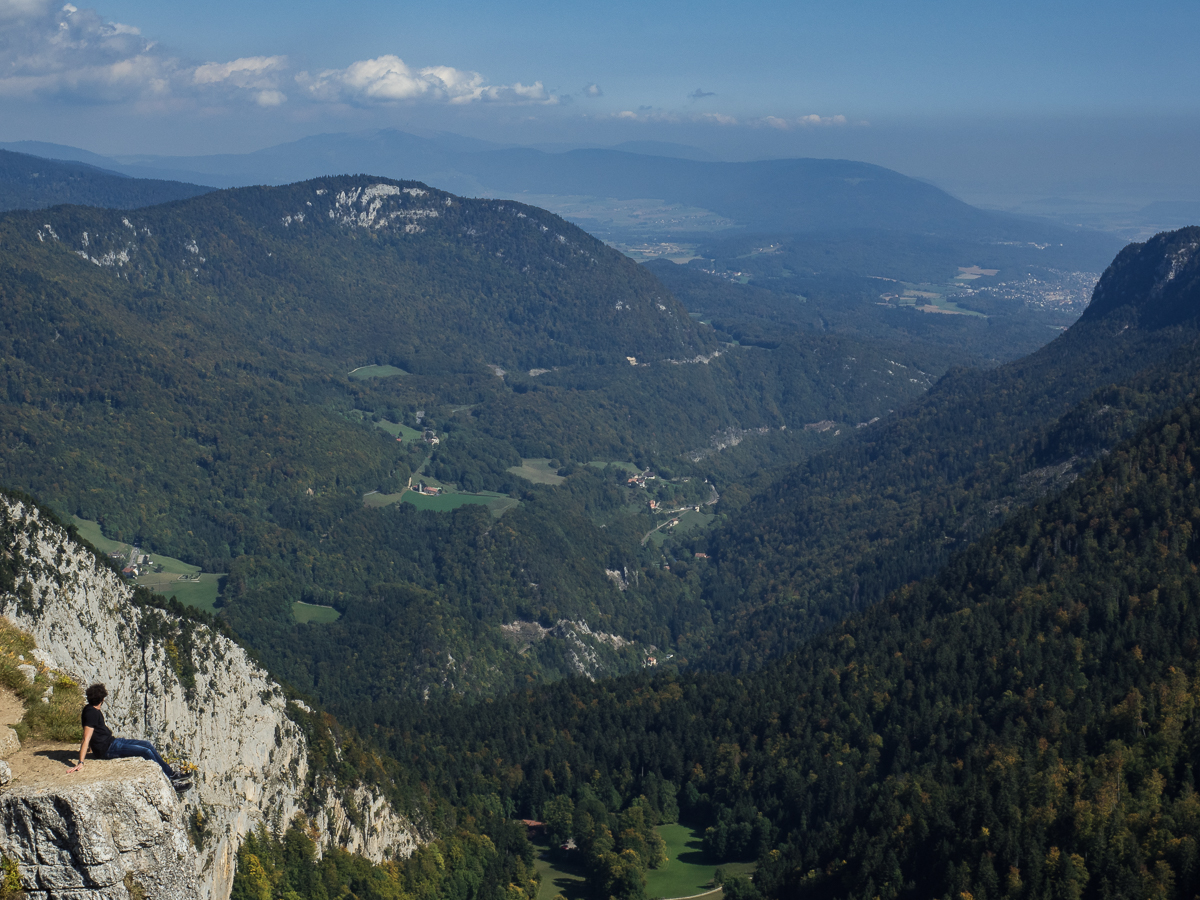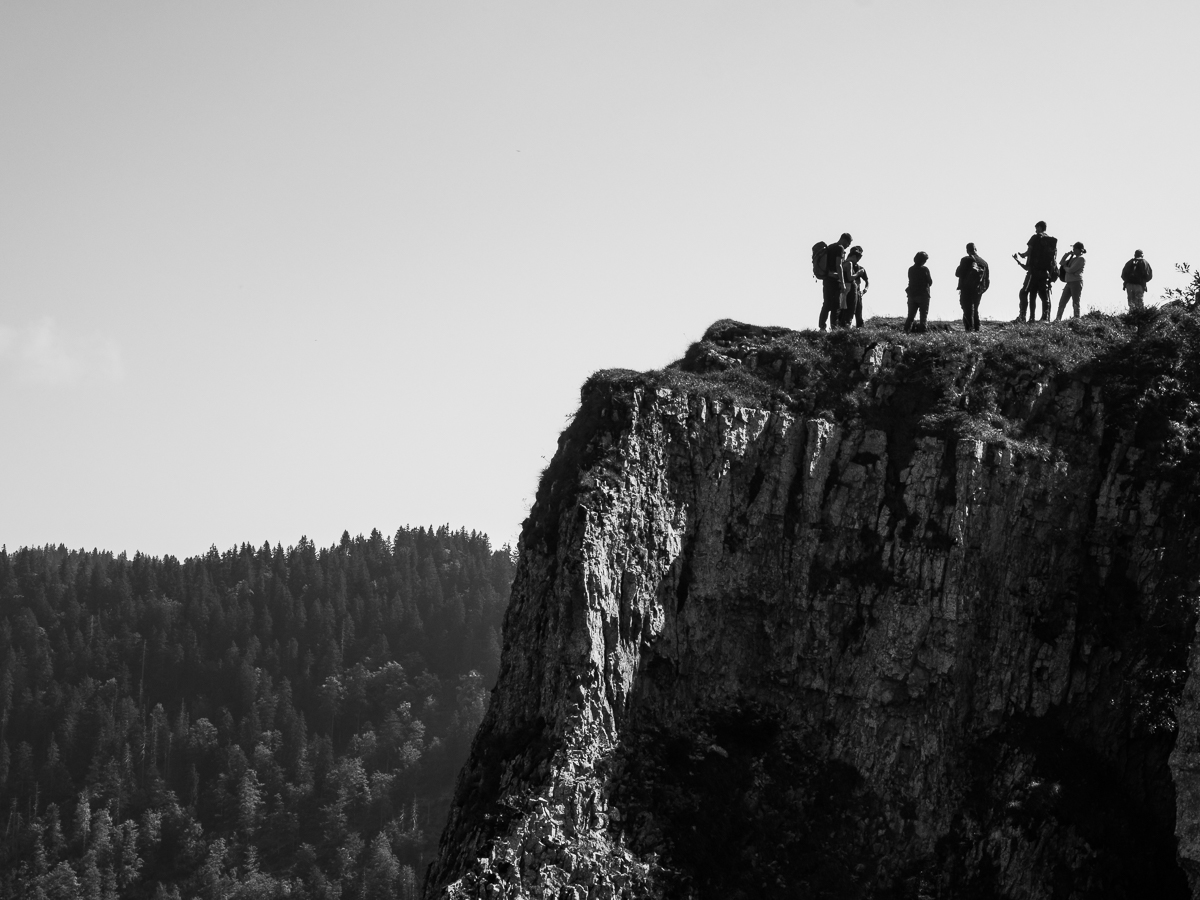 After completing the leasurely walk around the arena and snapping a few more shots on the way I slowly made my way down the other side. That's where it got a bit tricky. While the path up was already quite slippery, going down a fall seemed almost anavoidable. Best to adapt and learn from the locals, who were surely very amused by their clumsy biped visitors!