It took me long years, practice and the right equipment before I finally ventured a night in the snow, somewhere in the pre-Alpes of the Gruyères region. And, most important, great company ready for the same adventure :)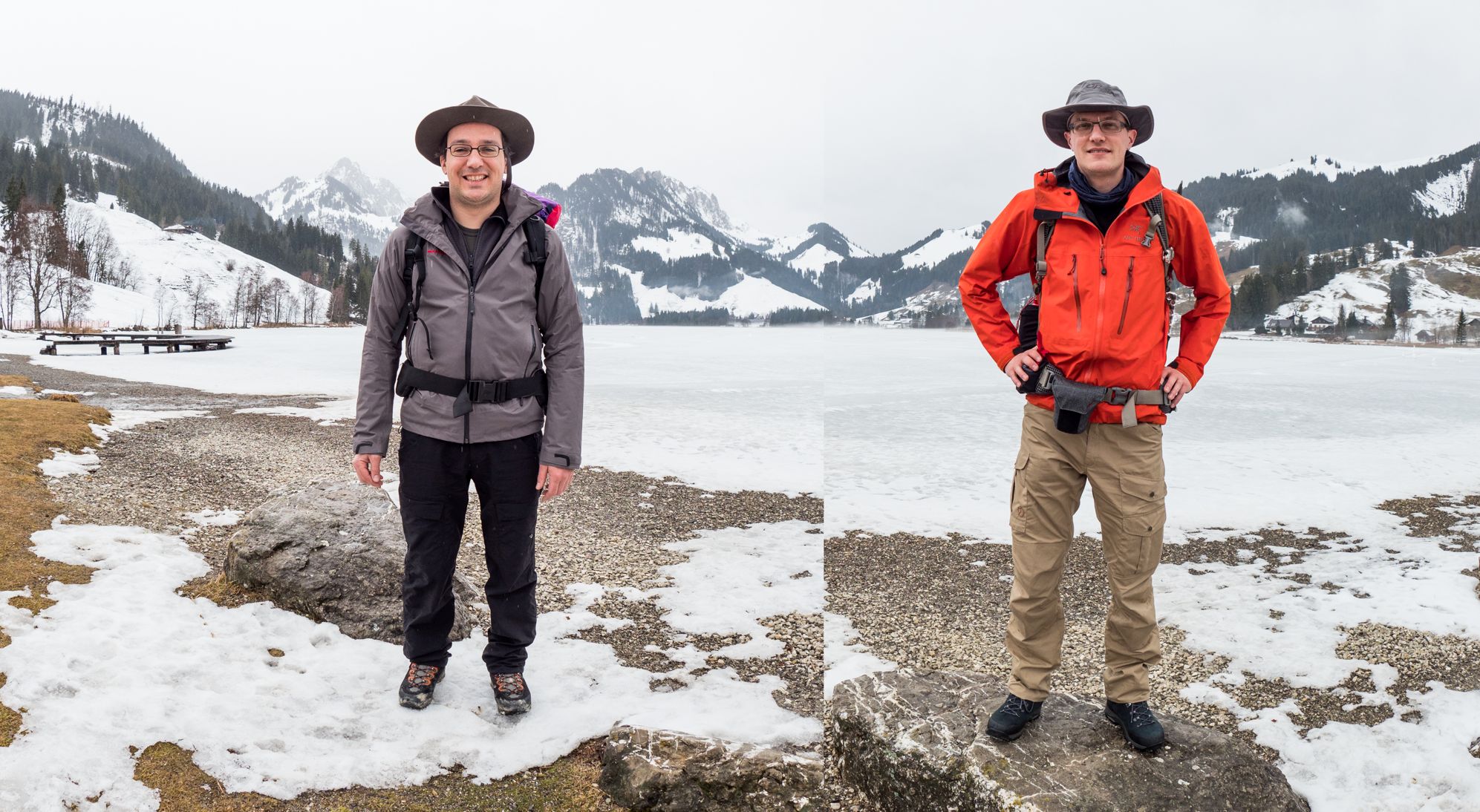 It was the occasion to test my new blanket (getting ready for my #TGOChallenge2018), only received two days earlyer from As Tucas, a Spain based small business providing high quality gear - amongst others the innovative blankets, as a more comfortable response to sleeping bags...
We had a great start at the Schwarzsee, despite the light rain and completely covered sky. The scenery with the frozen lake was just magical.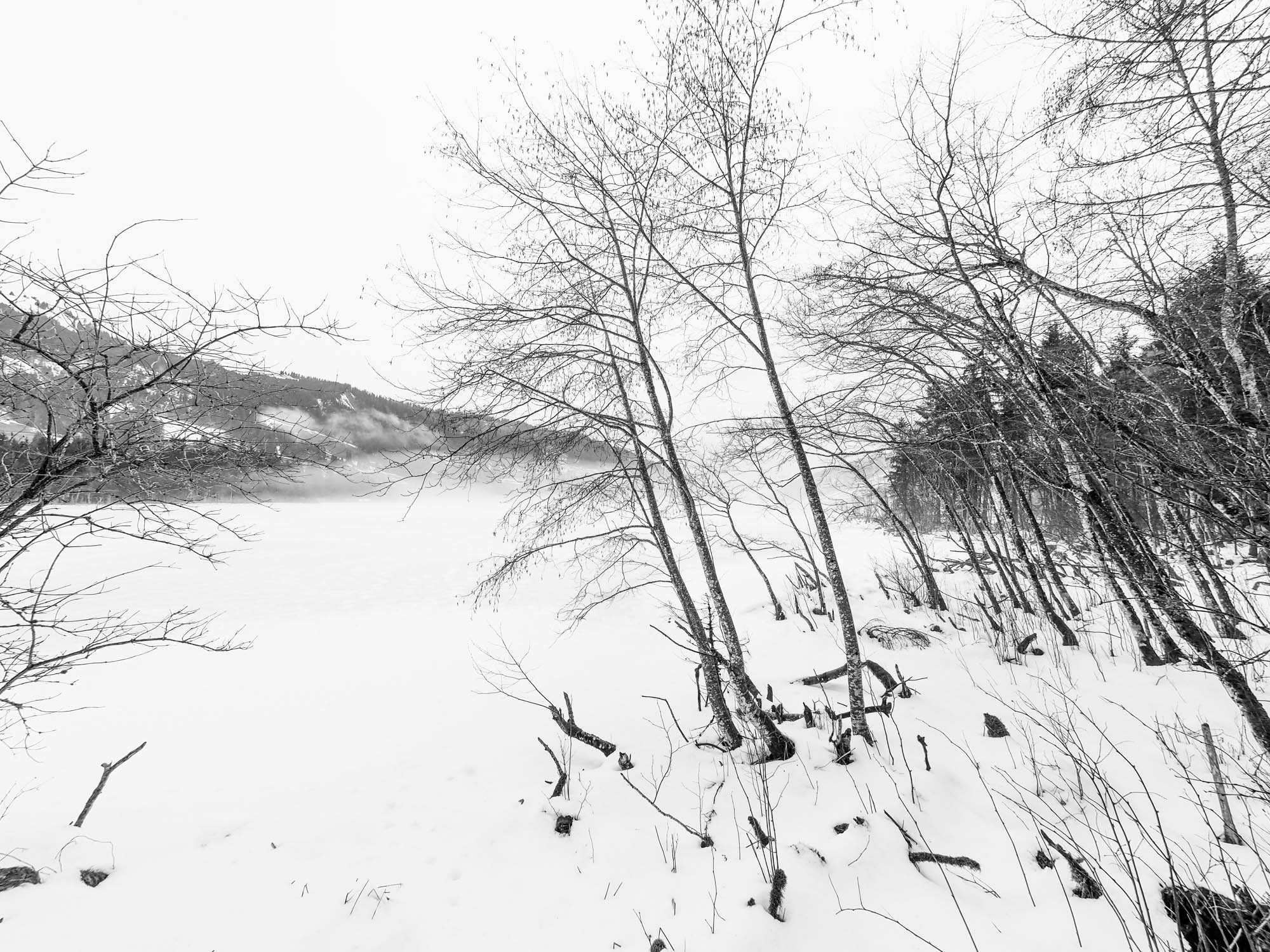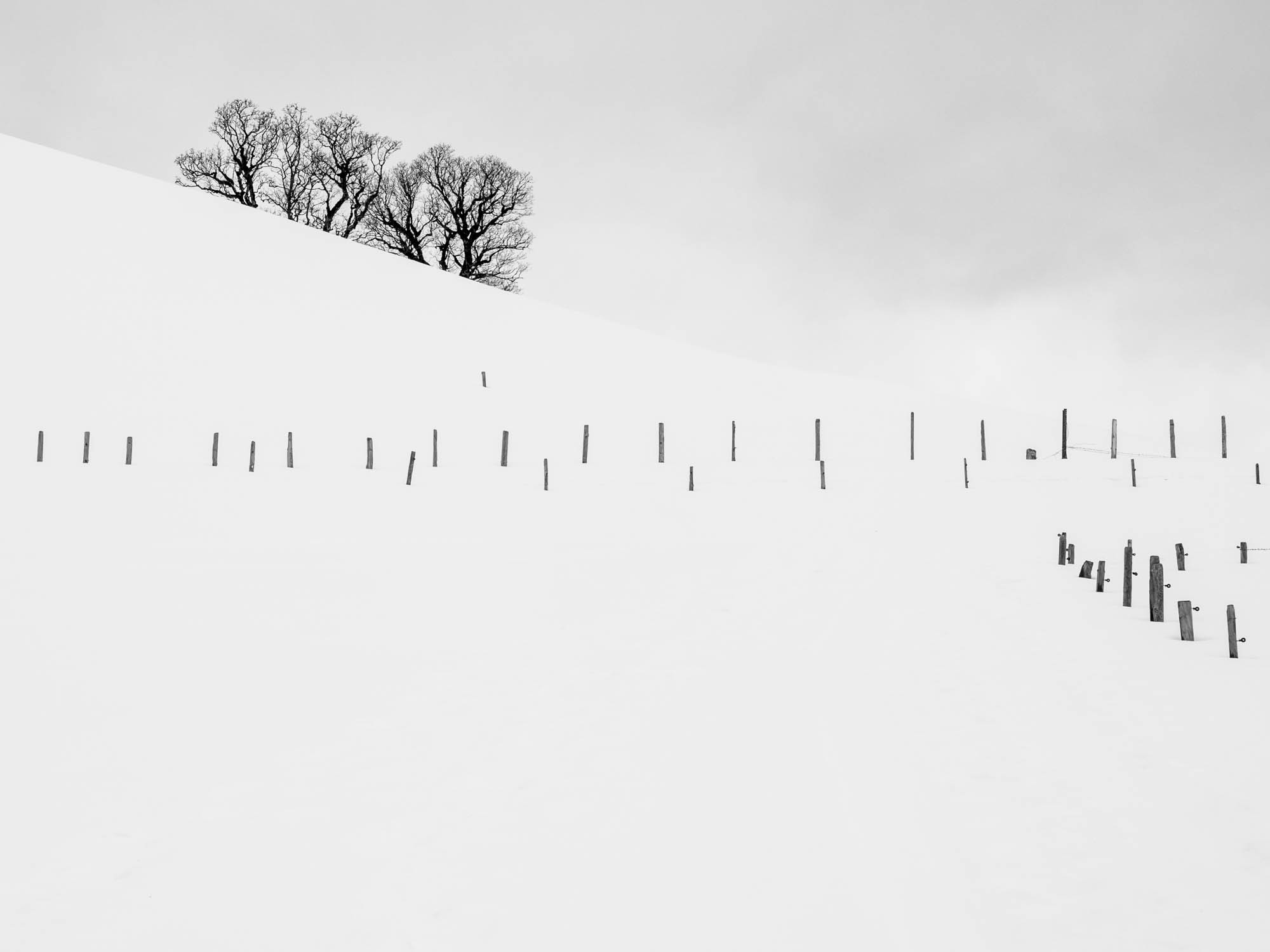 I was a bit optimistic about snow height, therefore we started without snow shoes, making it a quite sporting crossing over the pass down in the Valsainte valley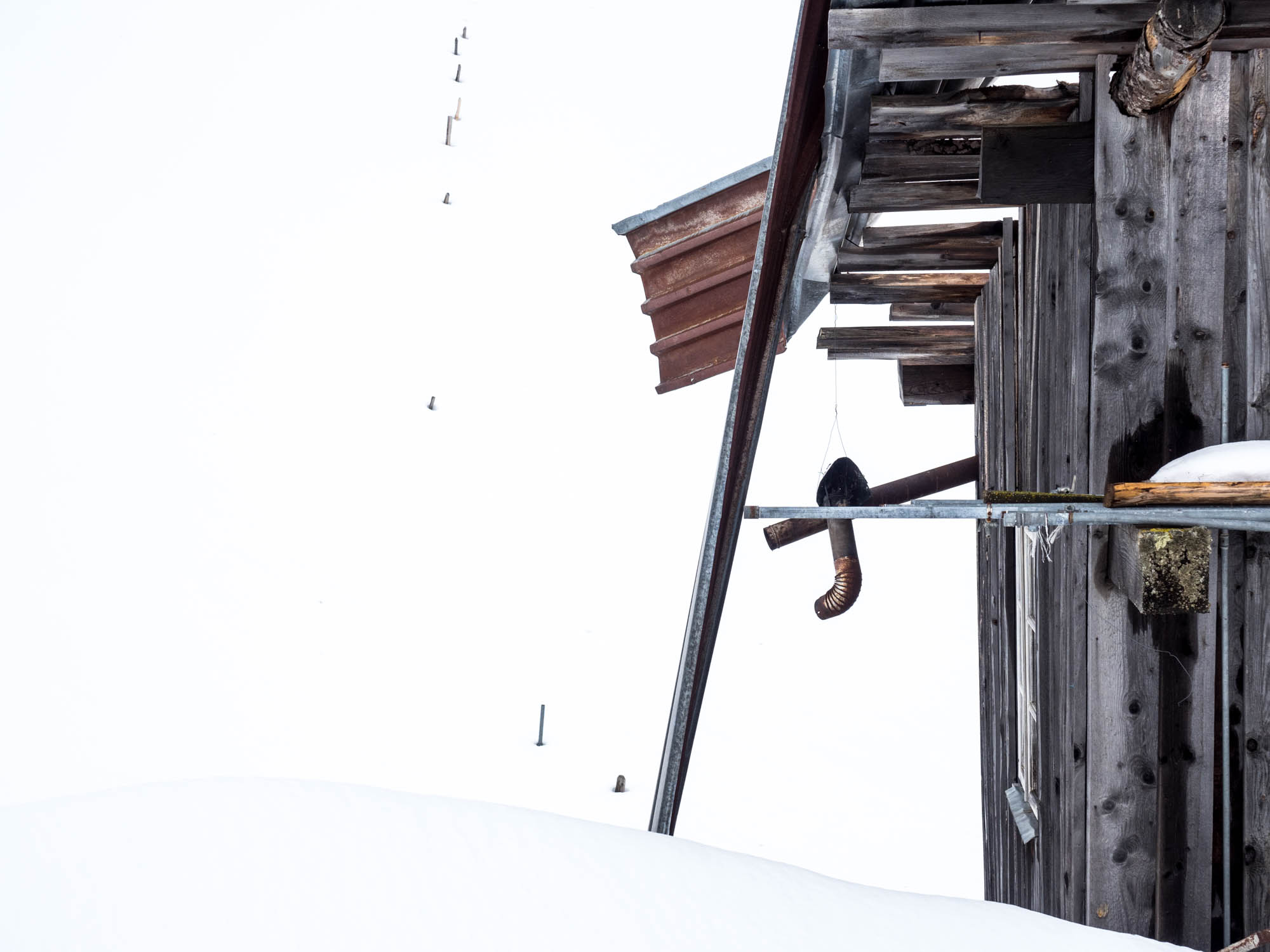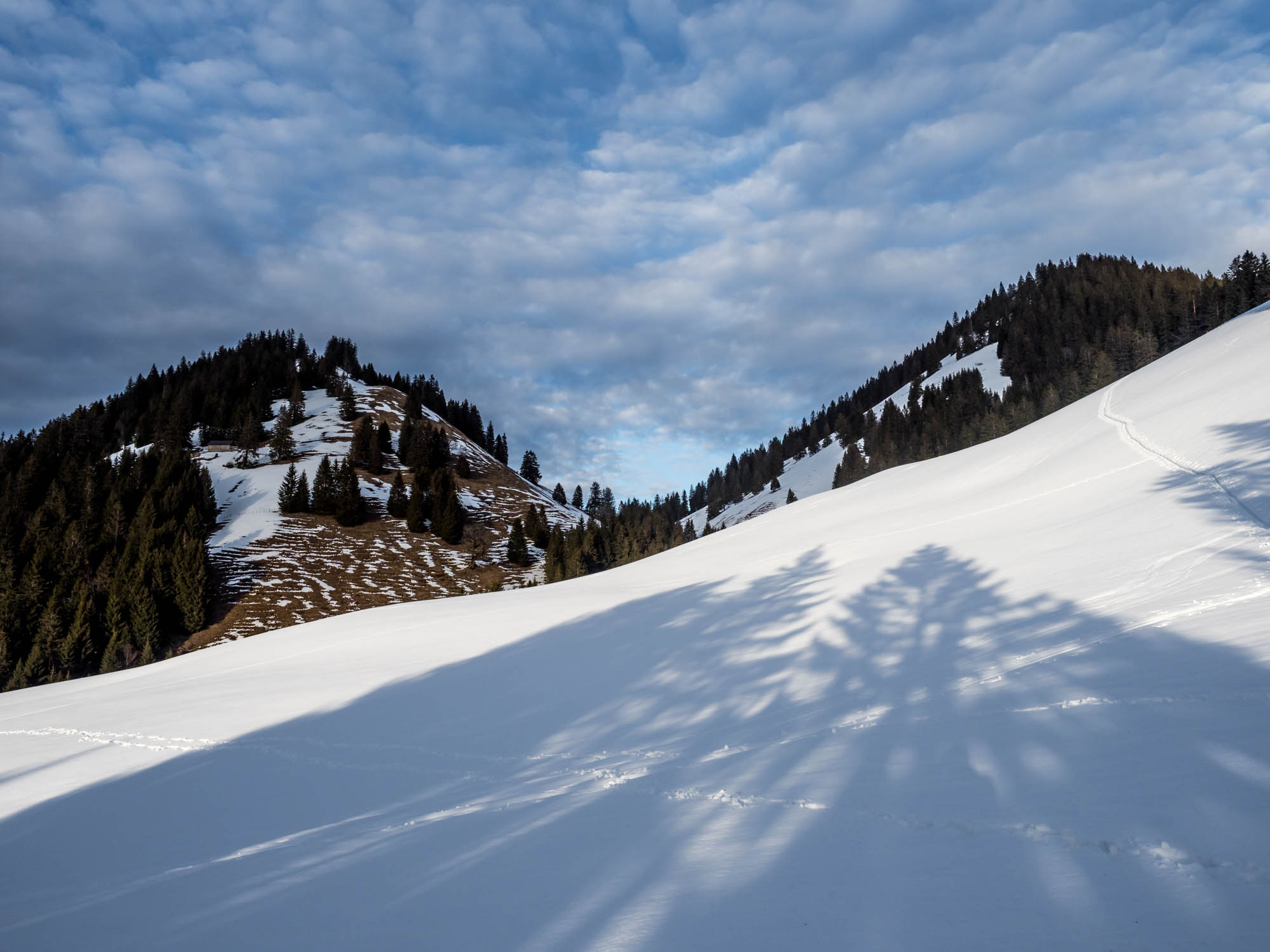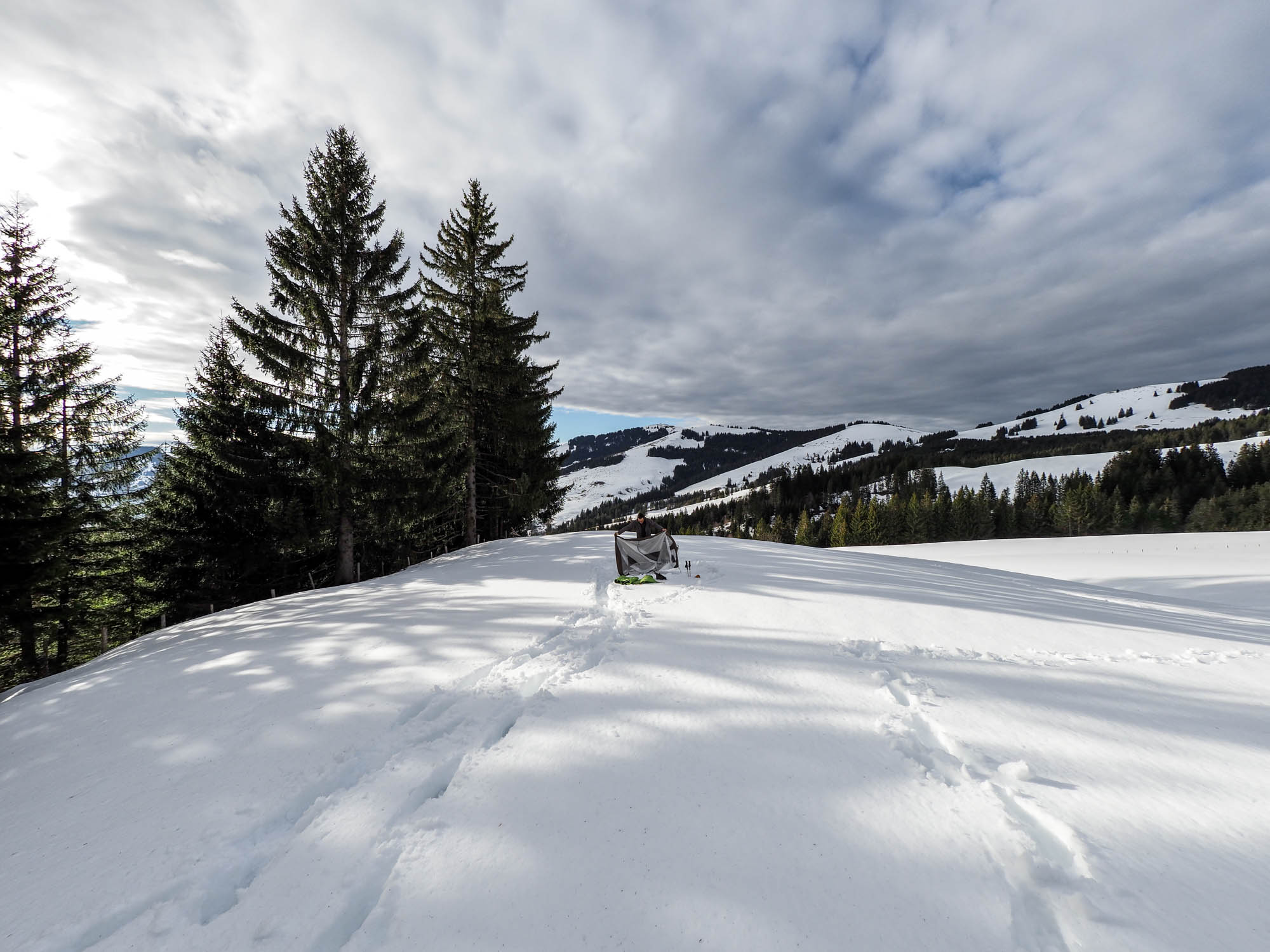 Then we found a nice spot for the tent, with a great view over Valsainte and the monastery situated half down the valley
Definitely a great place to contemplate!
...and to enjoy a good meal, followed by an incredible sunset - The sun rays passt just the gap between the cloud cover and the ridge closing the valley to the west.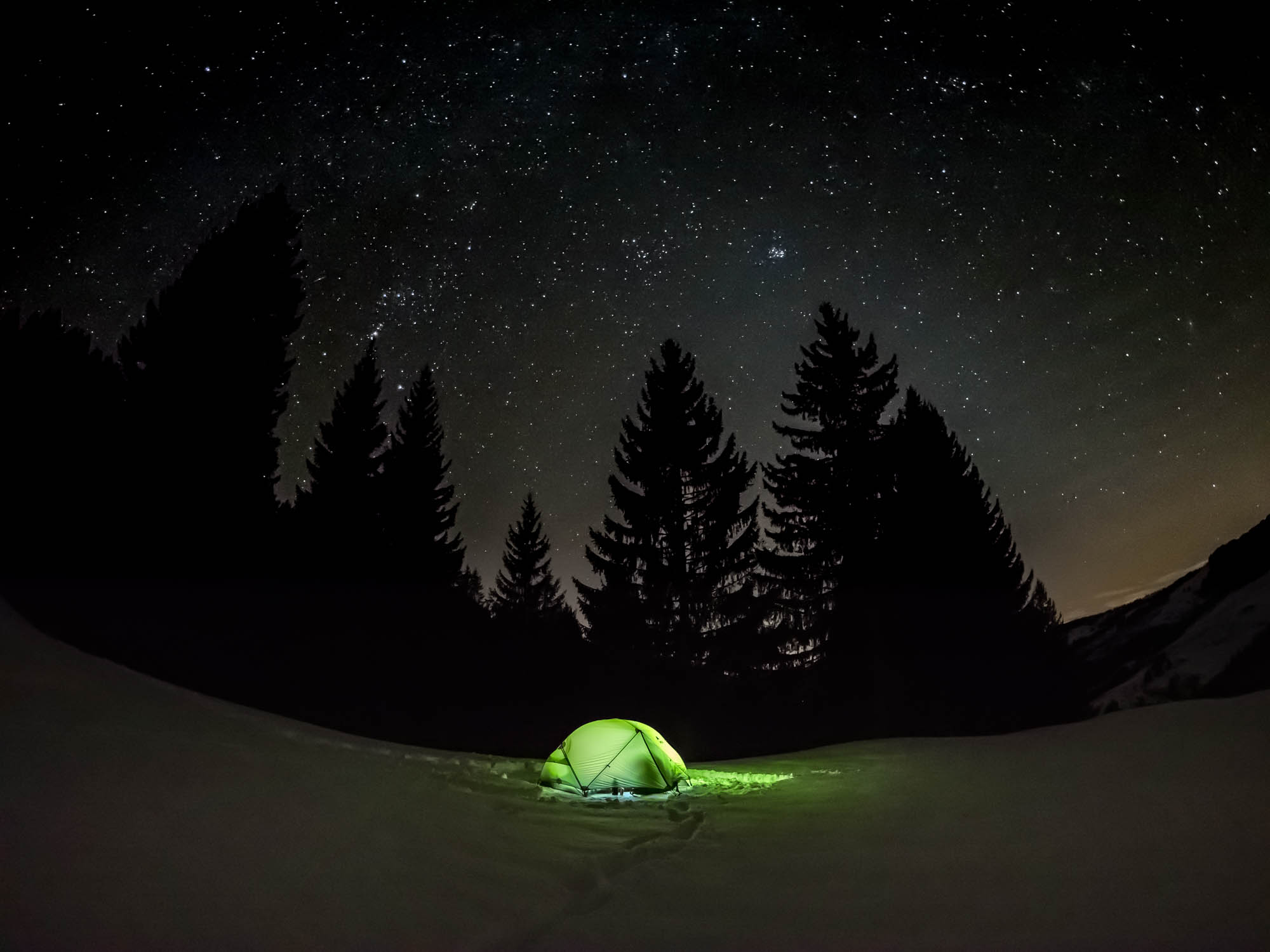 After a freezing night (but cosy inside the tent and blanket!) we followed the valley down to Charmey where we finished the journey in the hot springs, always with a nice view to Moléson