Over the Brienzergrat in three days
The Brienzergrat is a massive ridge which follows the lake of Brienz in the Bernese Oberland. Starting in the east above Interlaken (Harder) it goes to the Brienzer Rothorn in the West and in its extension via the Höch Gumme down to the Brünigpass.
It is possible to do the main part (Harder - Rothorn) in one day, but our idea was to split the hike in three days in order to profit a maximum from the local cheese and meringue production... Or, why would you walk so far without a good meal waiting for you?
Actually the splitting was by far not perfect, as there is no accommodation close by the ridge. We had to descent 4h and get up to the ridge again the next day in Kemmeriboden - quite a waste of forces, technically speaking.
Red: First and second day route with overnight stay at Fluonalp
Yellow: Third day route, descent from Harder by cable car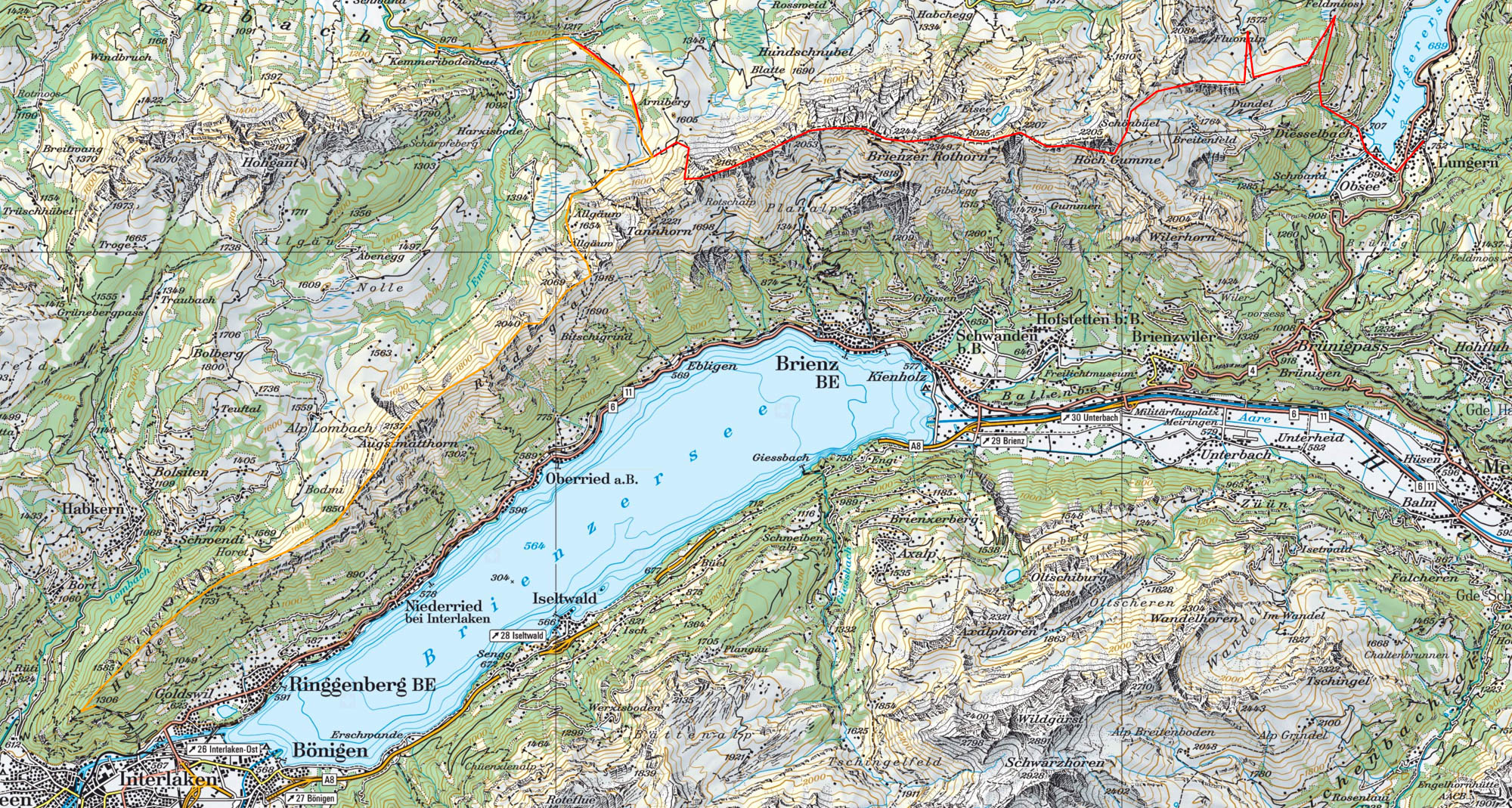 The way up from Lungern to Fluonalp was undertaken on a very hot, late August day, where this hidden waterfall from the Dundelbach was very welcome for a refreshing break.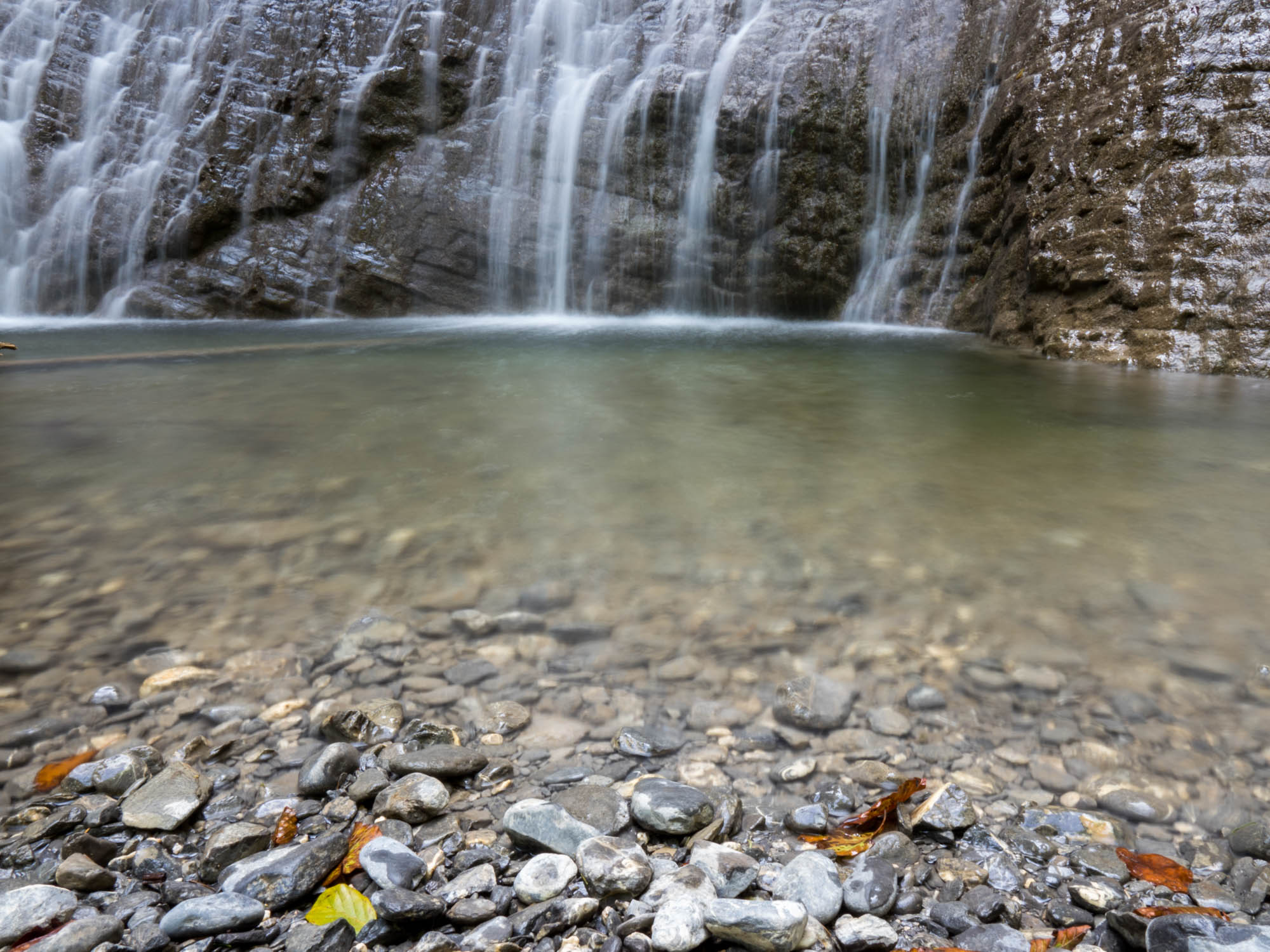 Obstollen alp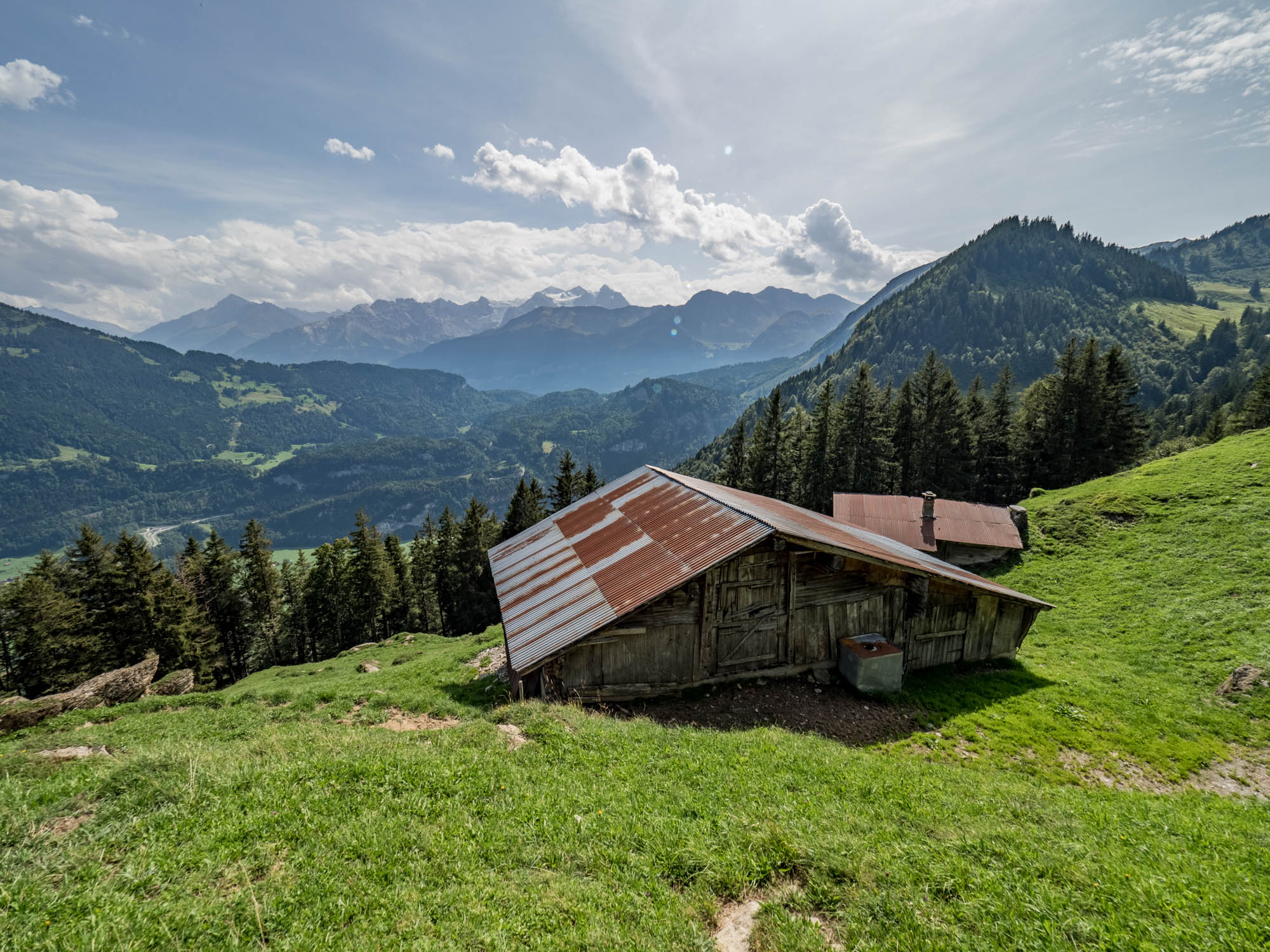 Incredibly well coded message :)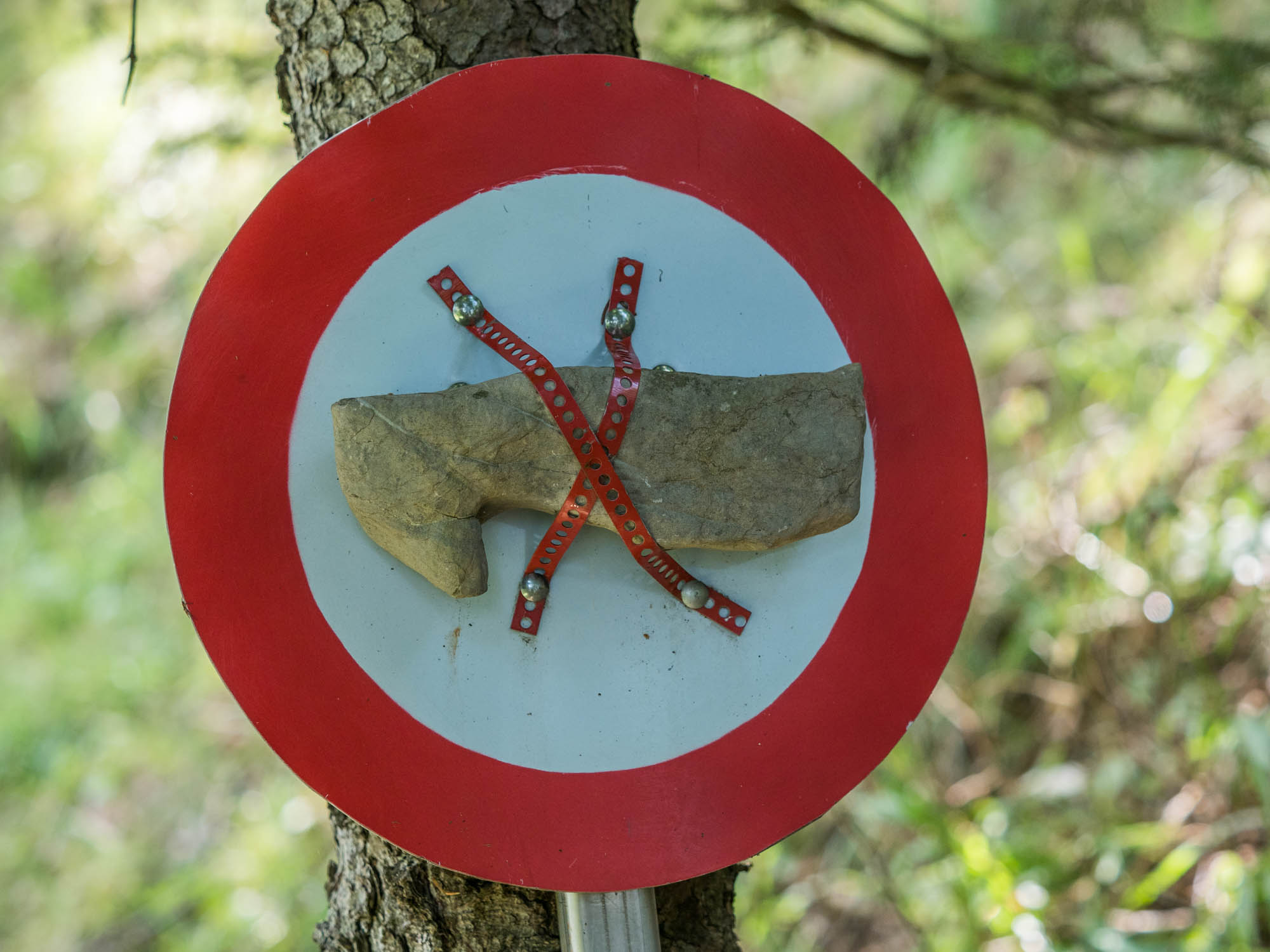 Schwantelen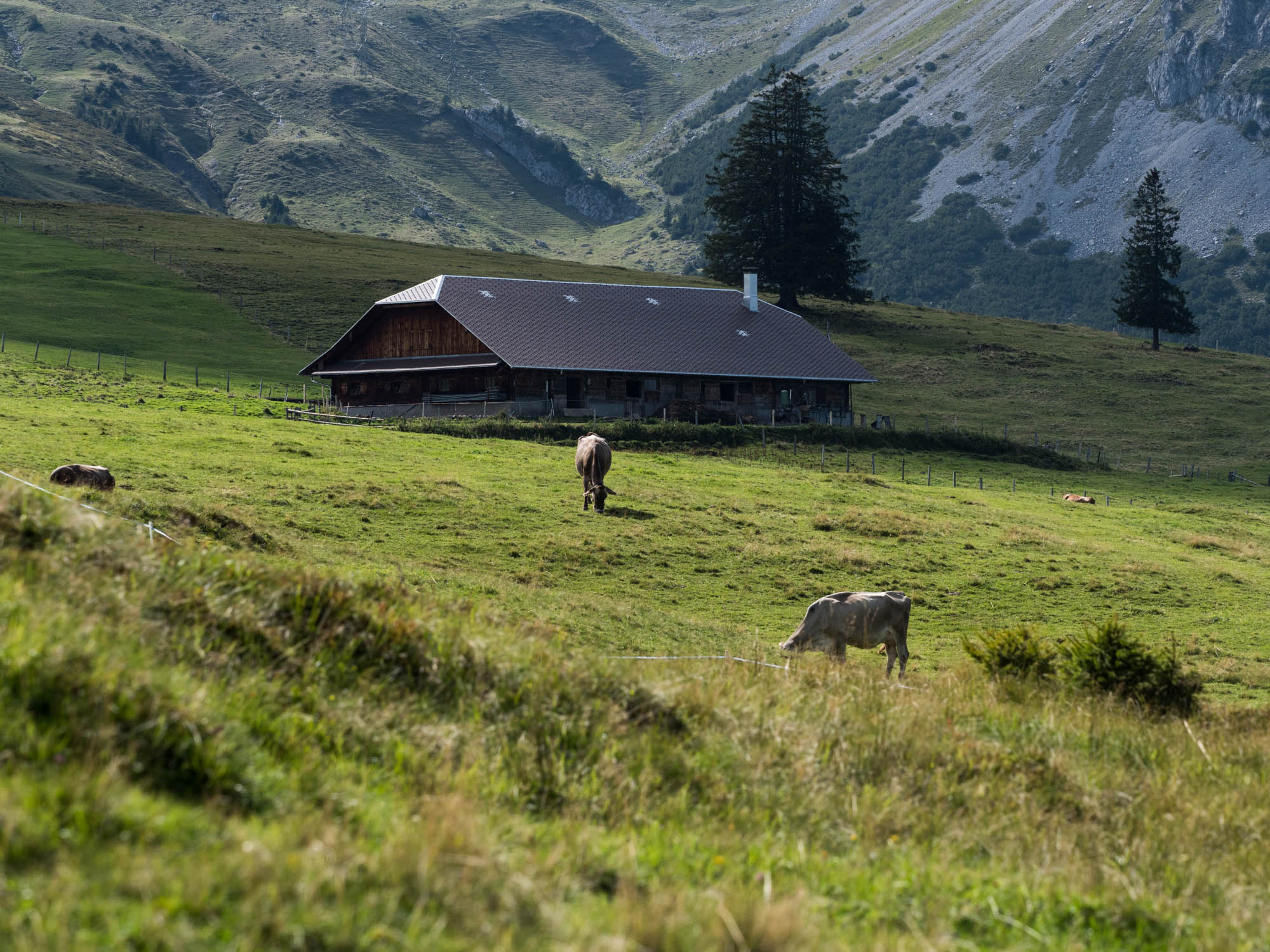 Sädel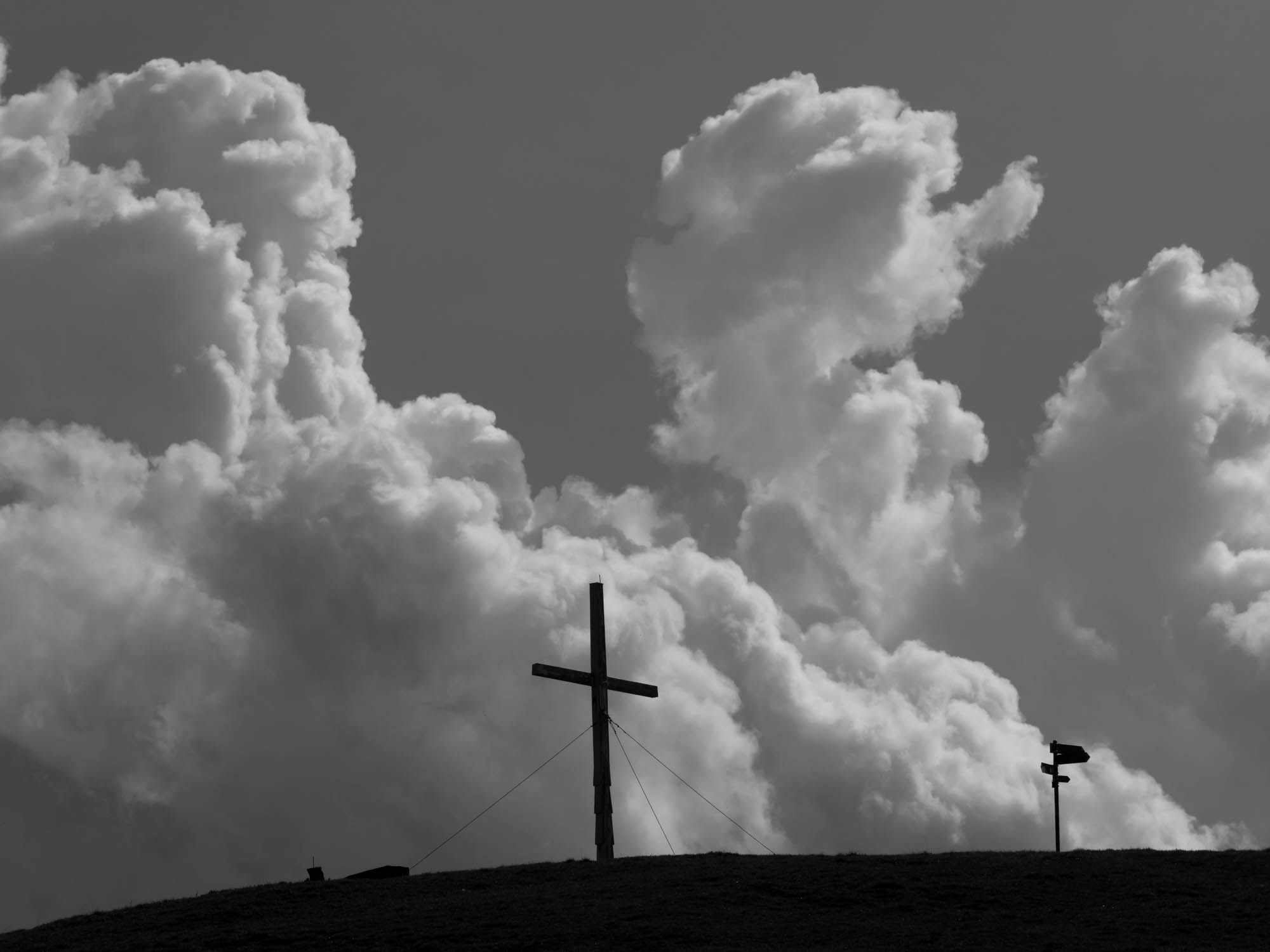 Fluonalp at Sunrise on the second day...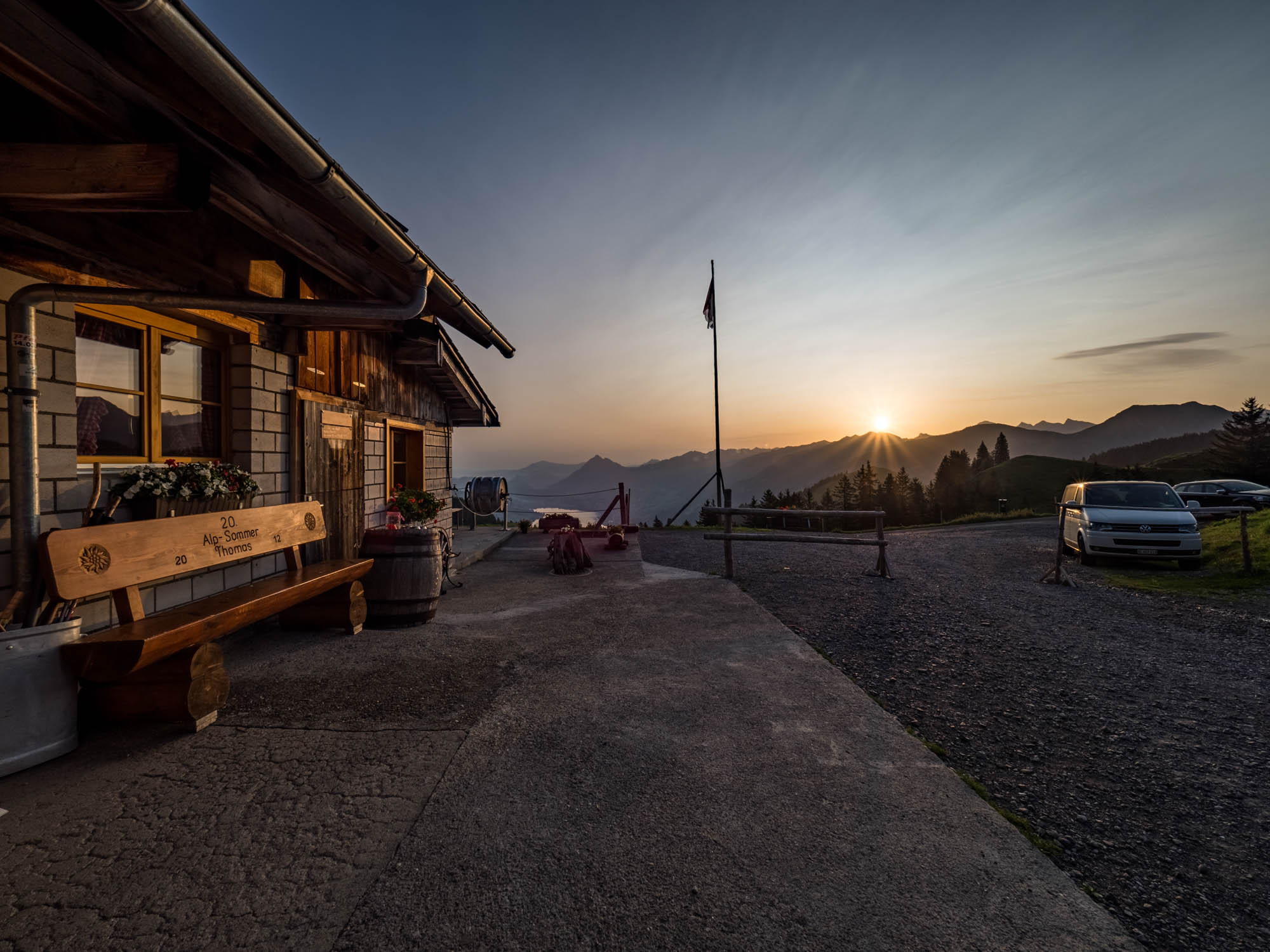 ...with it's view over the lakes of Sarnen, Lucerne and Zug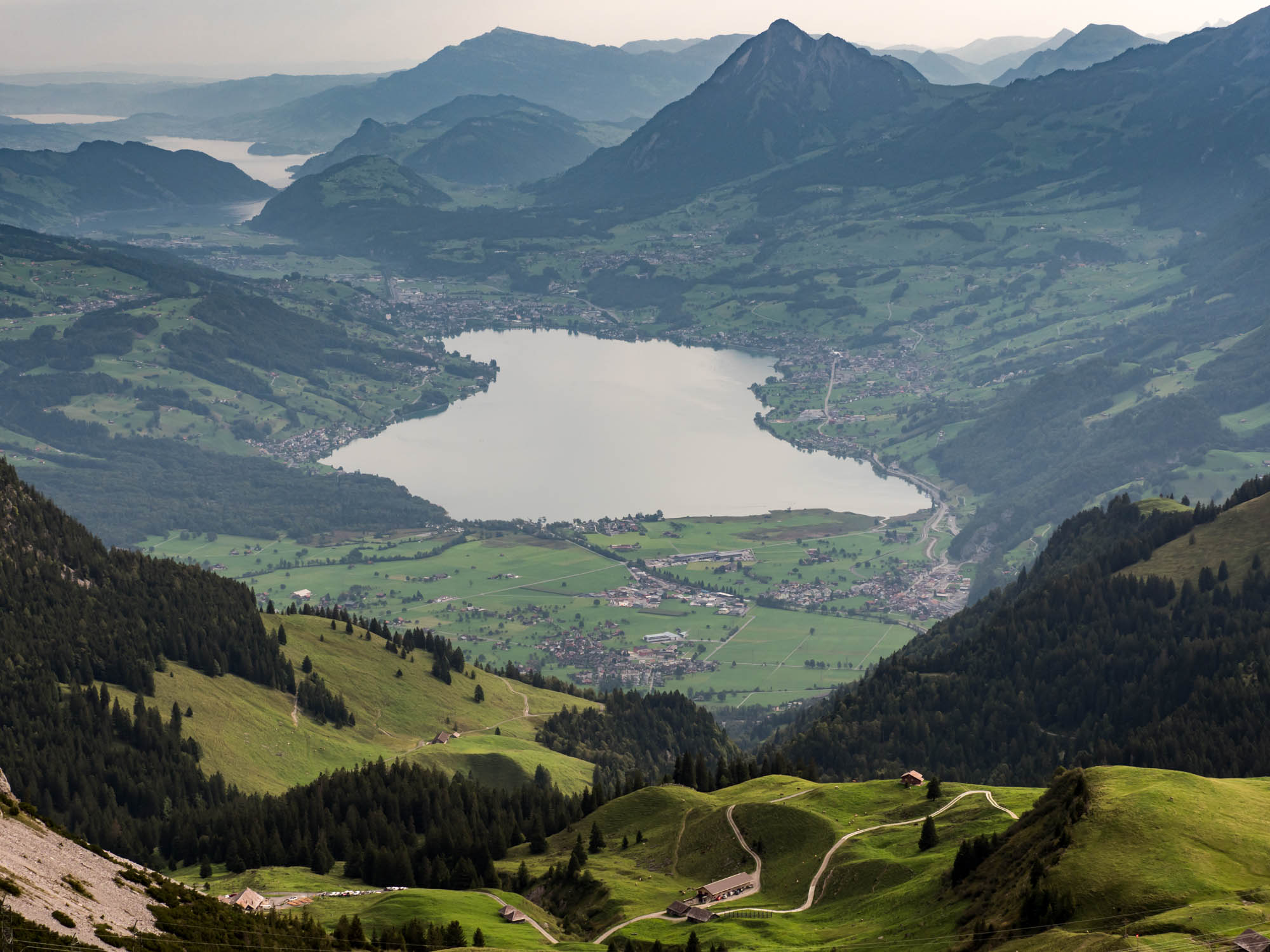 Nice hiking paths are leading to the Brienzer Rothorn, with some more "traffic" while approaching the summit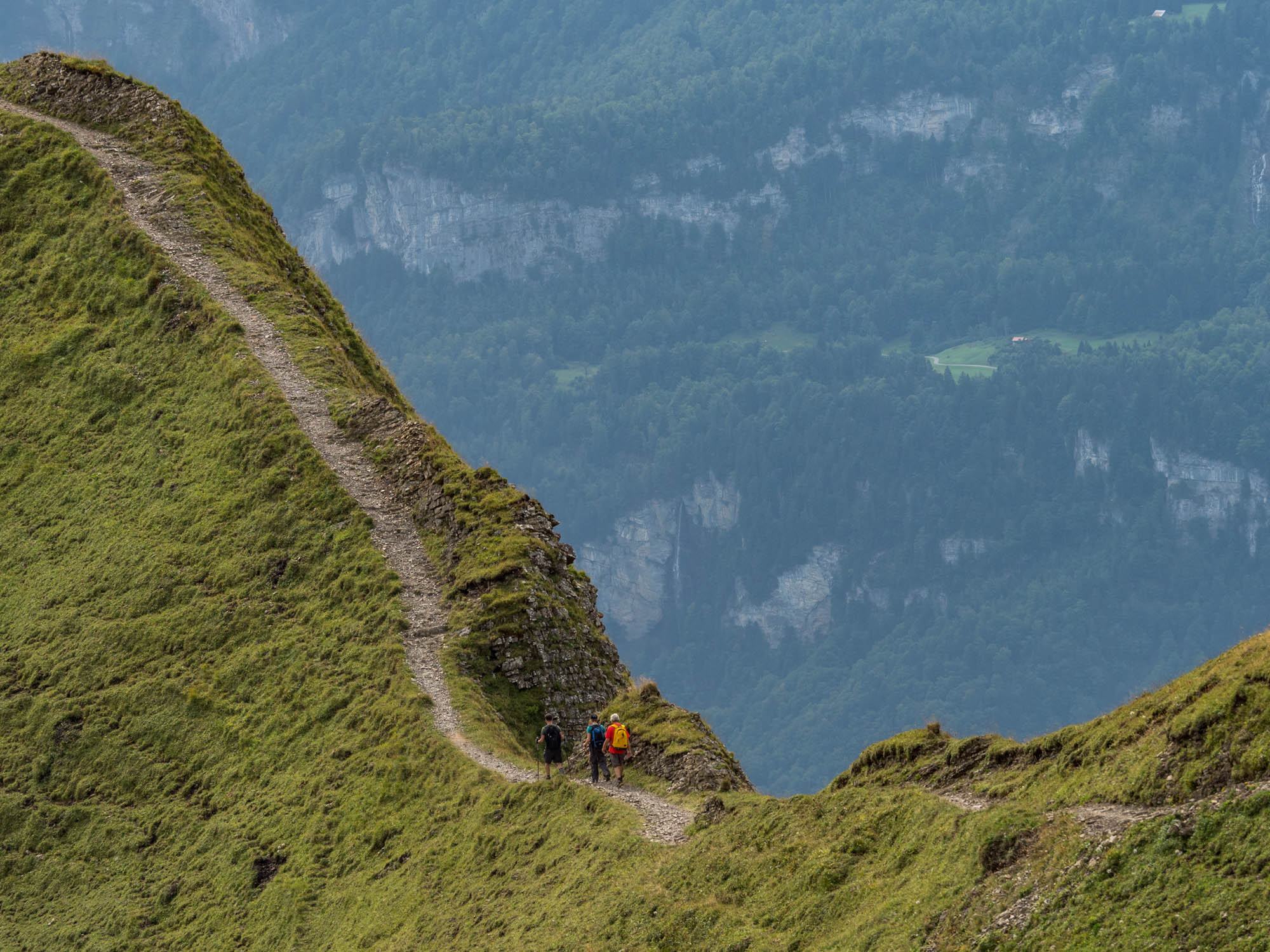 From the Rothorn itself (with it's beautiful steam railway) one has a great view over the Brienzergrat - and the upcoming work...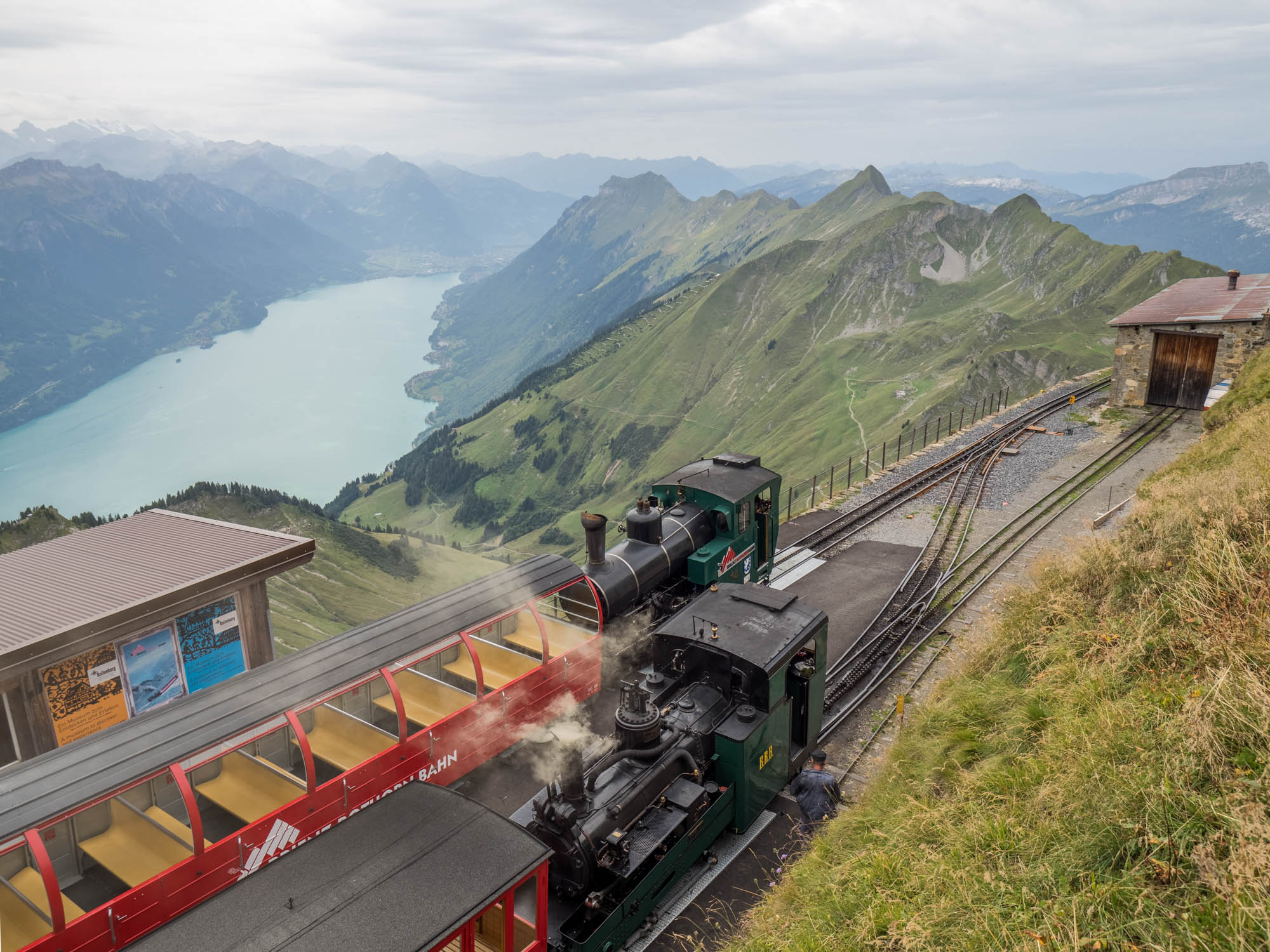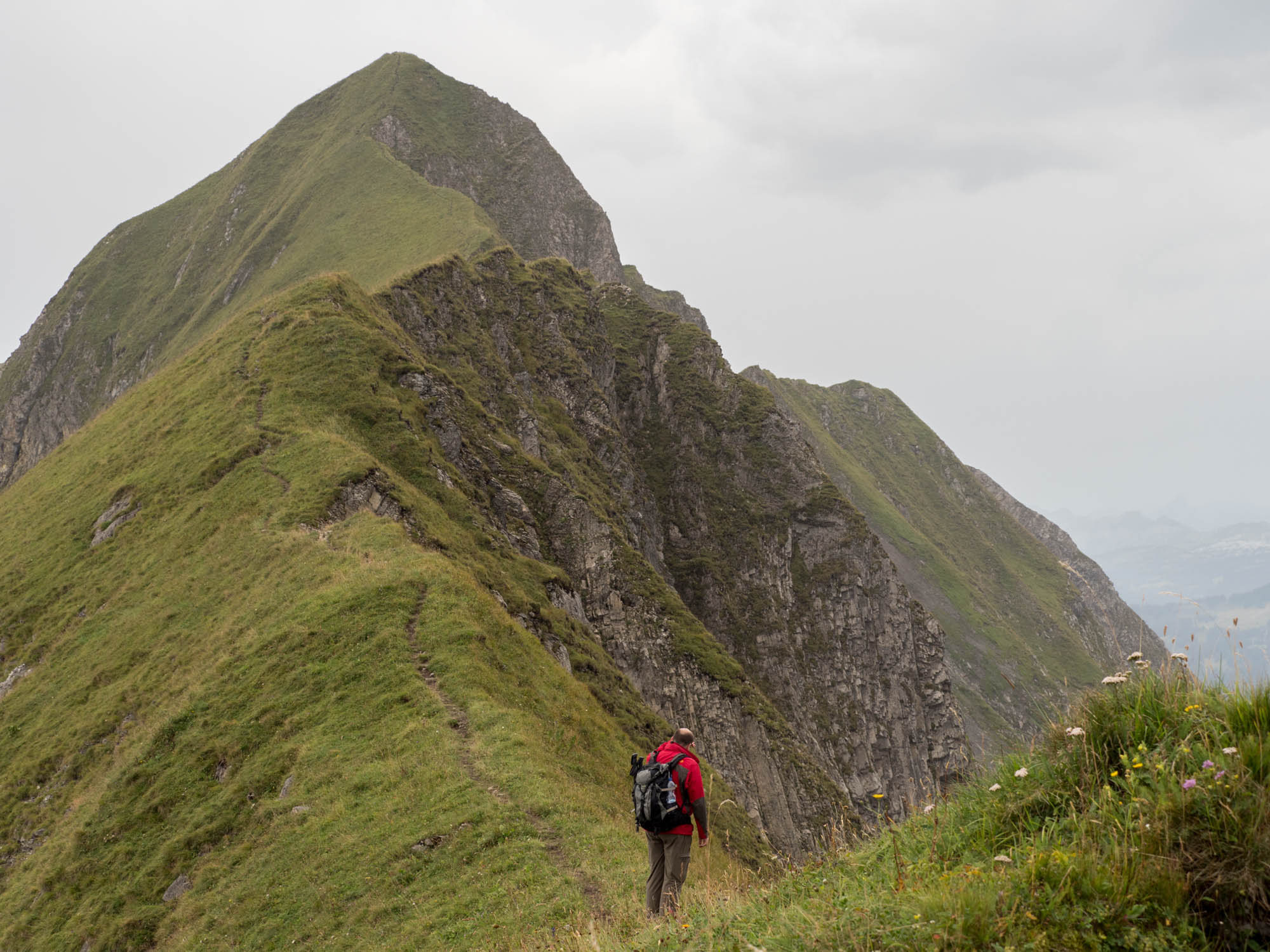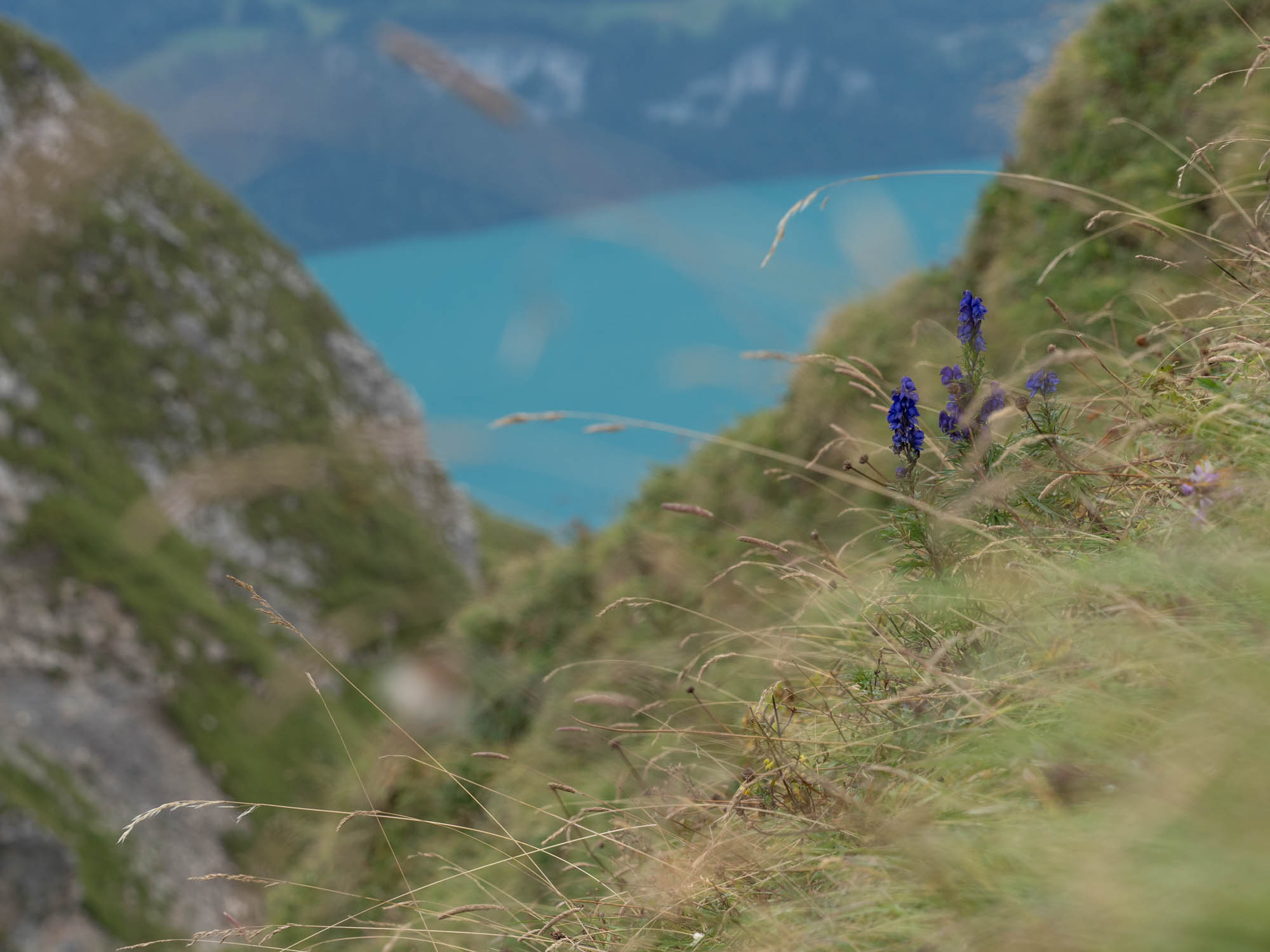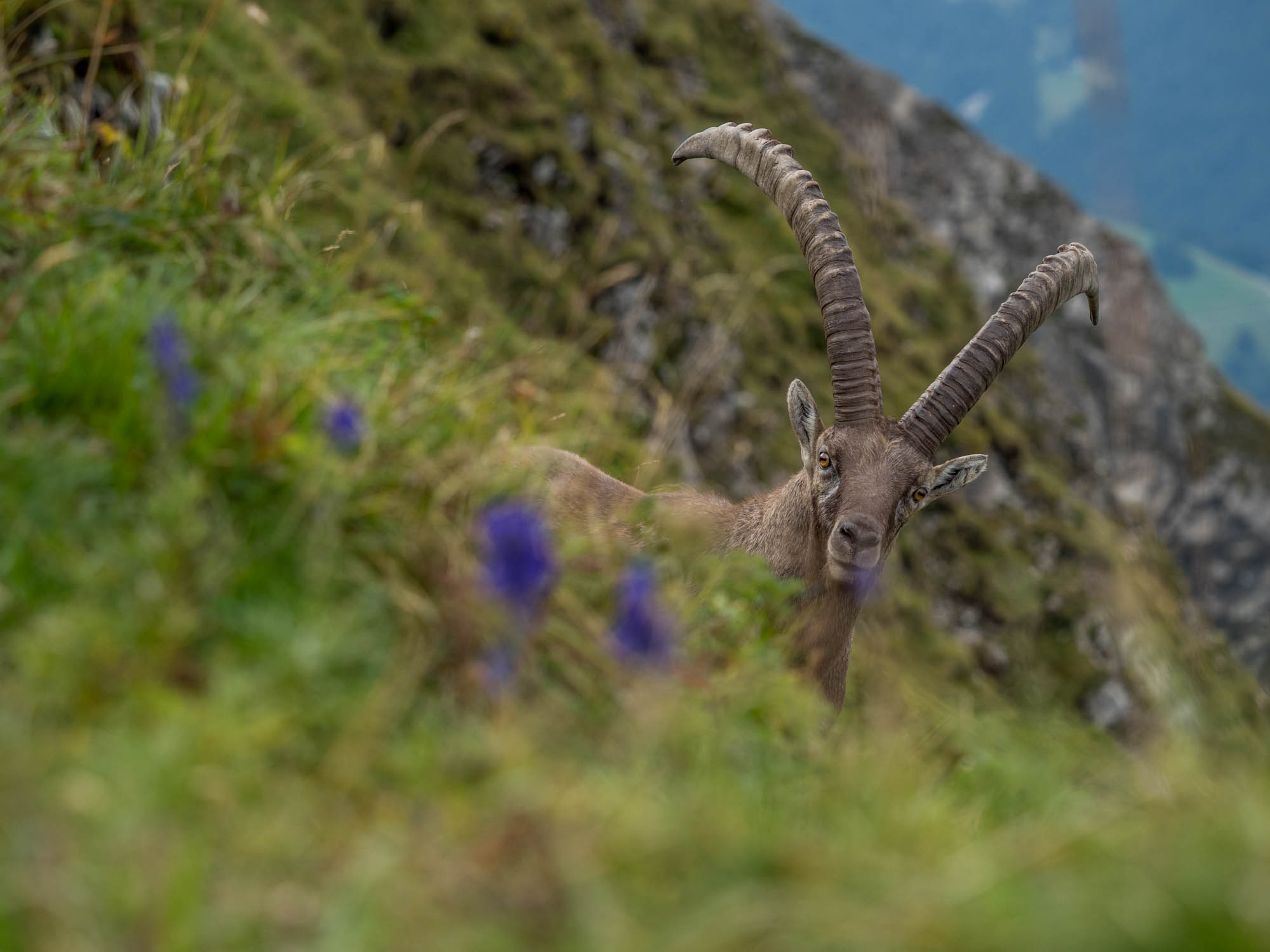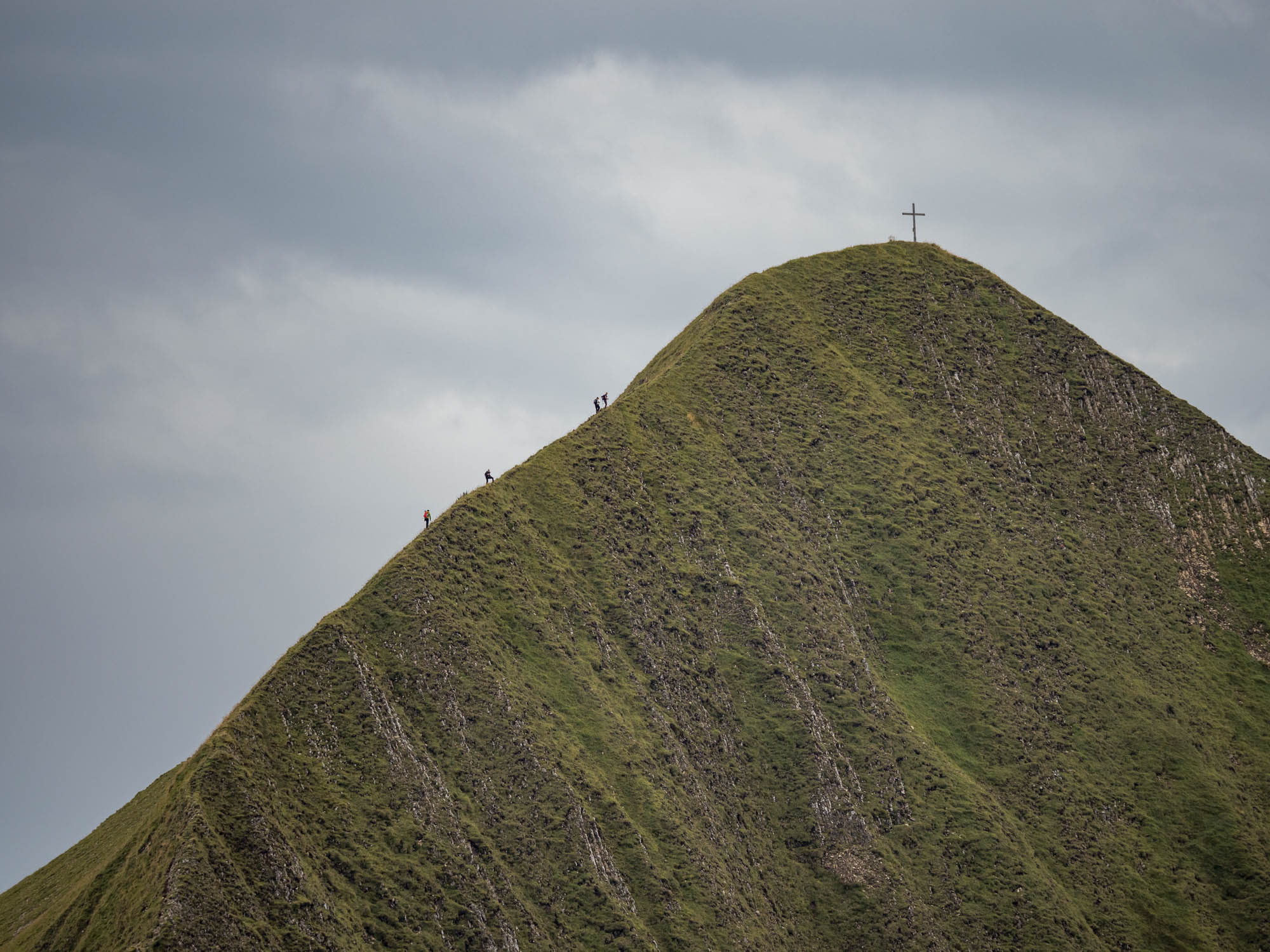 At the Wannepass we left the ridge and descended to the Kemmeribodebad to stay over the second night.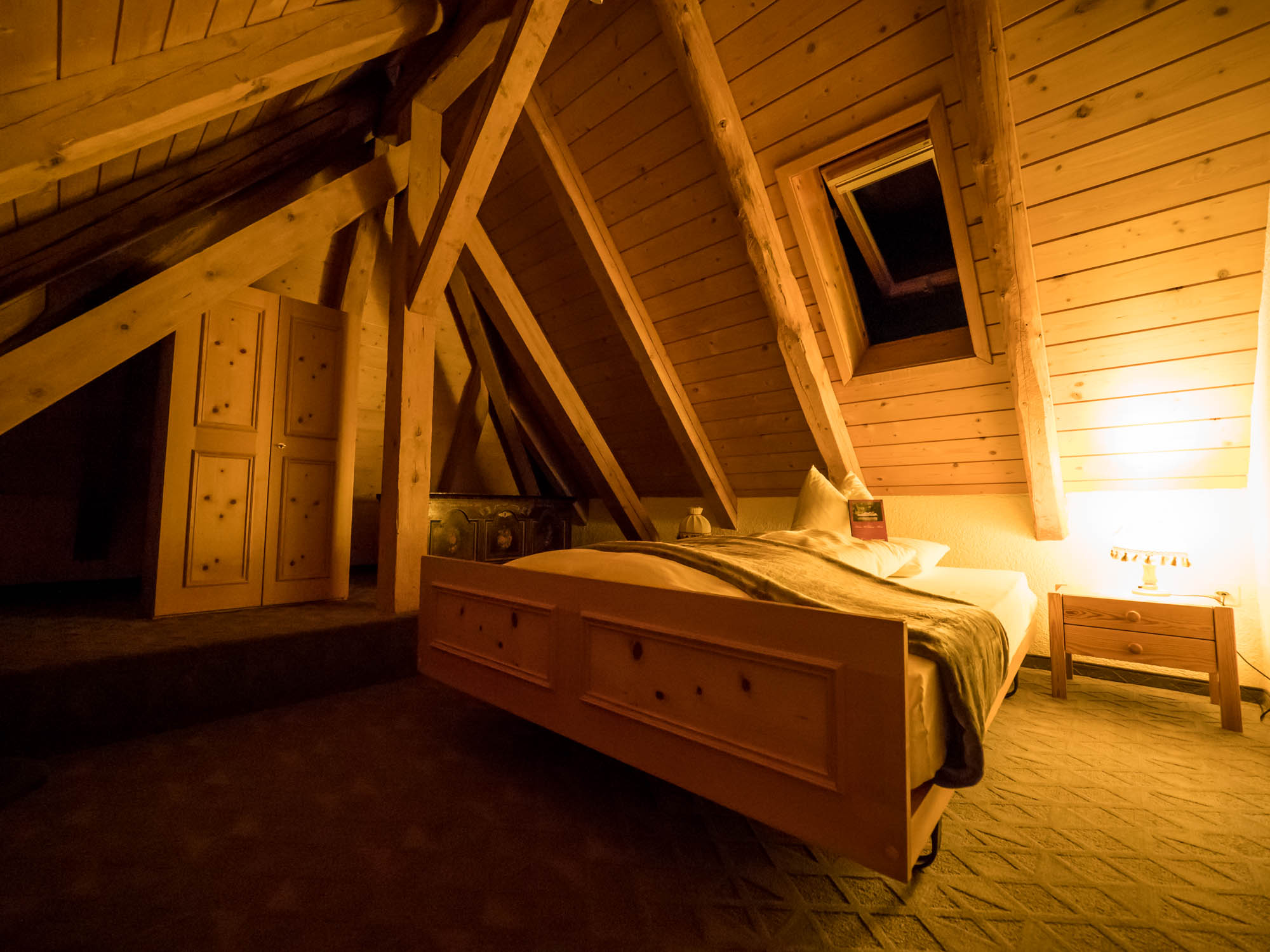 Follow up with Brienzergrat - Part 2 for the complete experience!