This year Tamara and I are doing for the second time this two-day hike from Charmey up to La Berra and then eastwards to Schwarzensee. It's a relatively easy hike offering beautiful landscapes, stunning views and the chance to taste likely the best cheese Fondue in the world (at the Gite d'Allieres). This was also the first time having my new camera (Olympus OM-D E-M5 MII) on the road with me, playing around with photography as well as film. In this post I'll be sharing a few photos I managed to get.
On the first day we started in the late morning in Charmey in the Gruyere region. The little village is a great starting point because it is connected by an hourly bus from Bulle, the next larger town in the area. We started at a leisurely pace along the valley slowly upwards and crossing the stream just below the La Valsainte abbey. From there we started our ascent up towards La Berra.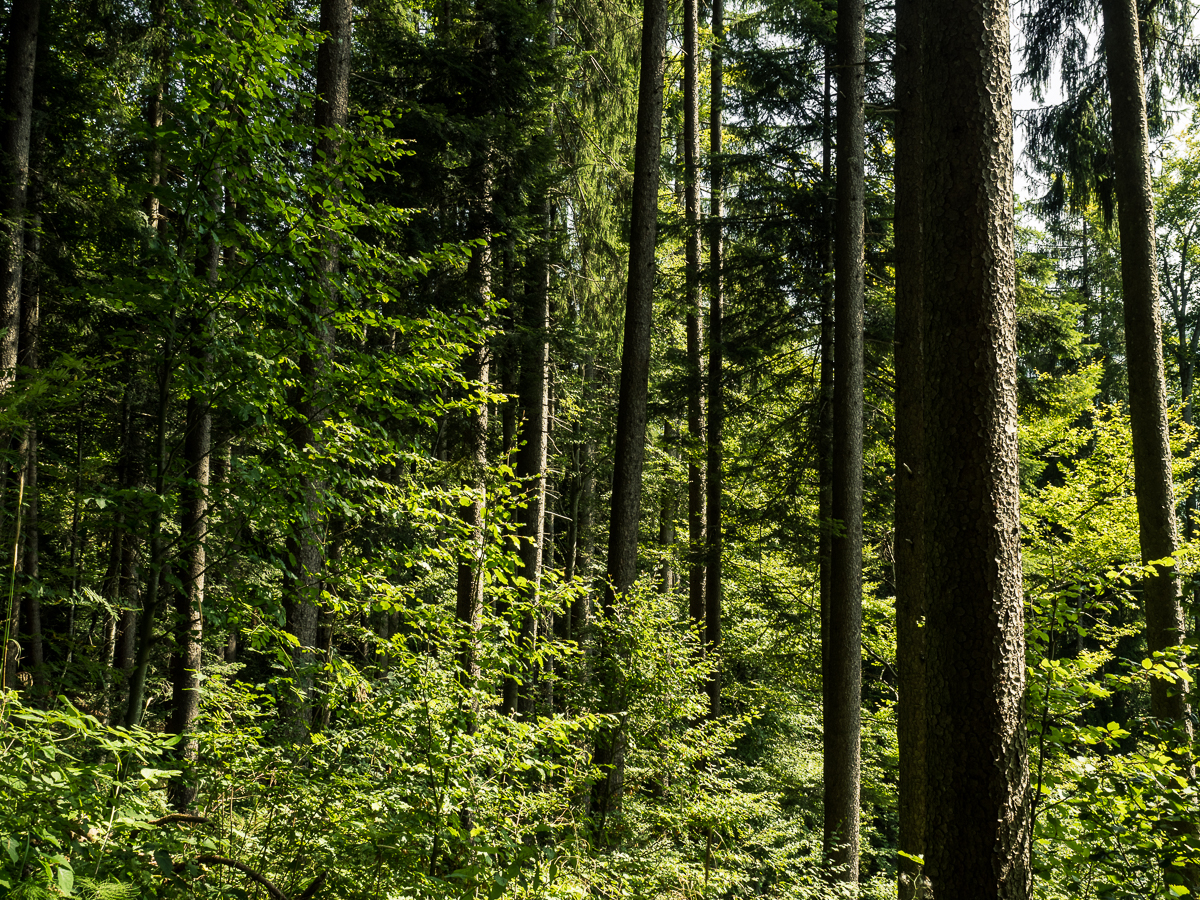 Passing through forests and farmland we slowly made it to the crete just below the summit. On the way we passed through a few herds of friendly cows grazing in the lush meadows of Gruyere.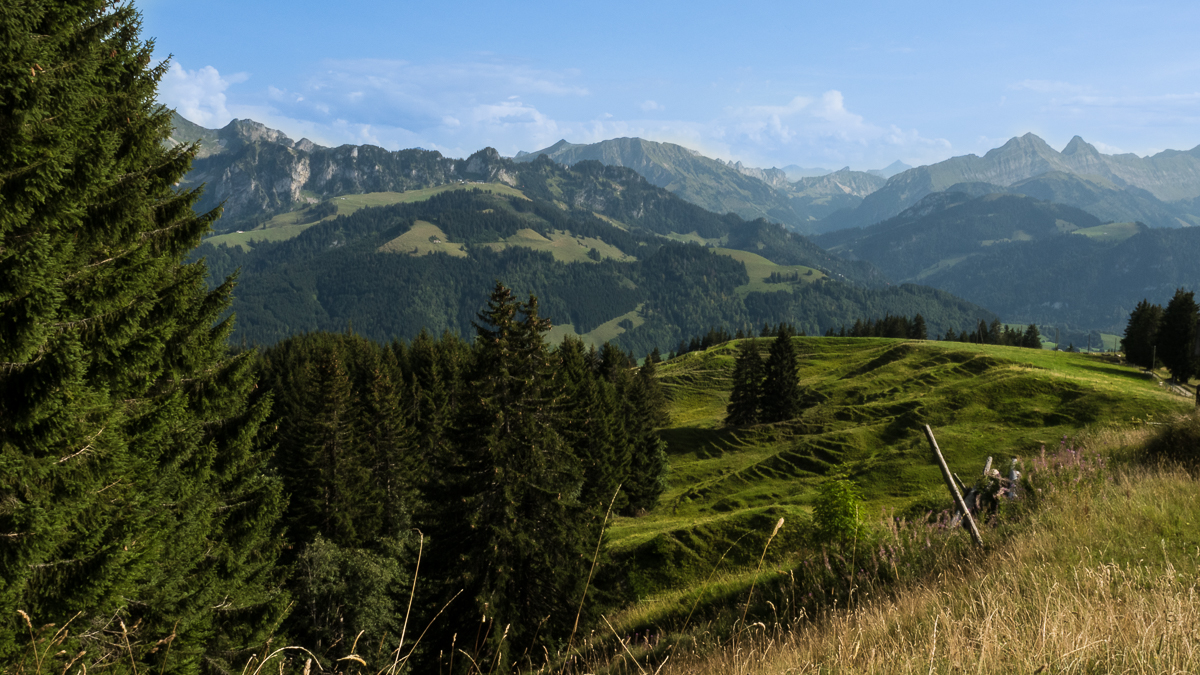 La Berra really offers a pretty view on the whole Gruyere region and beyond, towards the Jura mountains. After enjoying the view and resting a bit we then descended to the nearby Allieres hut to have a well deserved drink, a nice dinner and a good night's sleep.
The next morning we got up at half past 5 to climb back up to La Berra for the sunrise. Here is where the pretty transforms into breathtaking: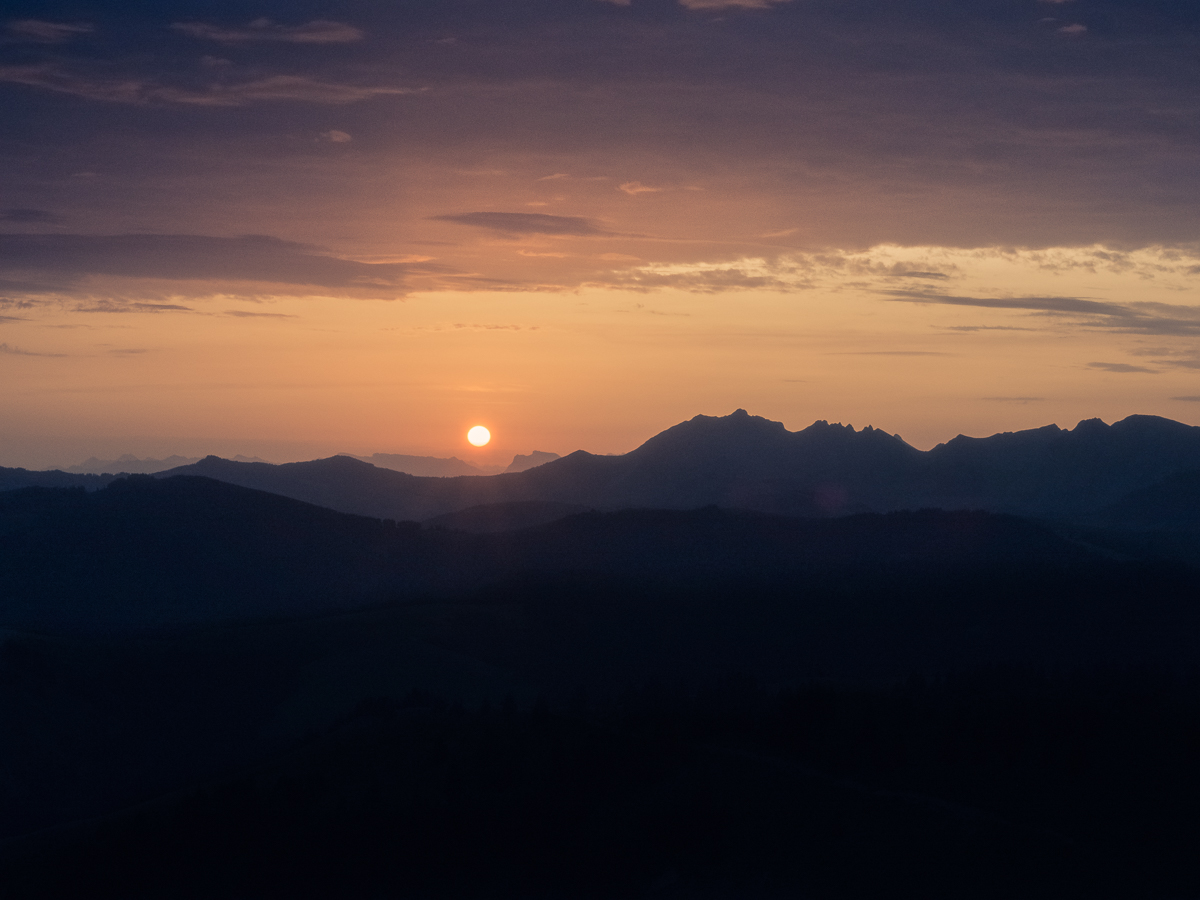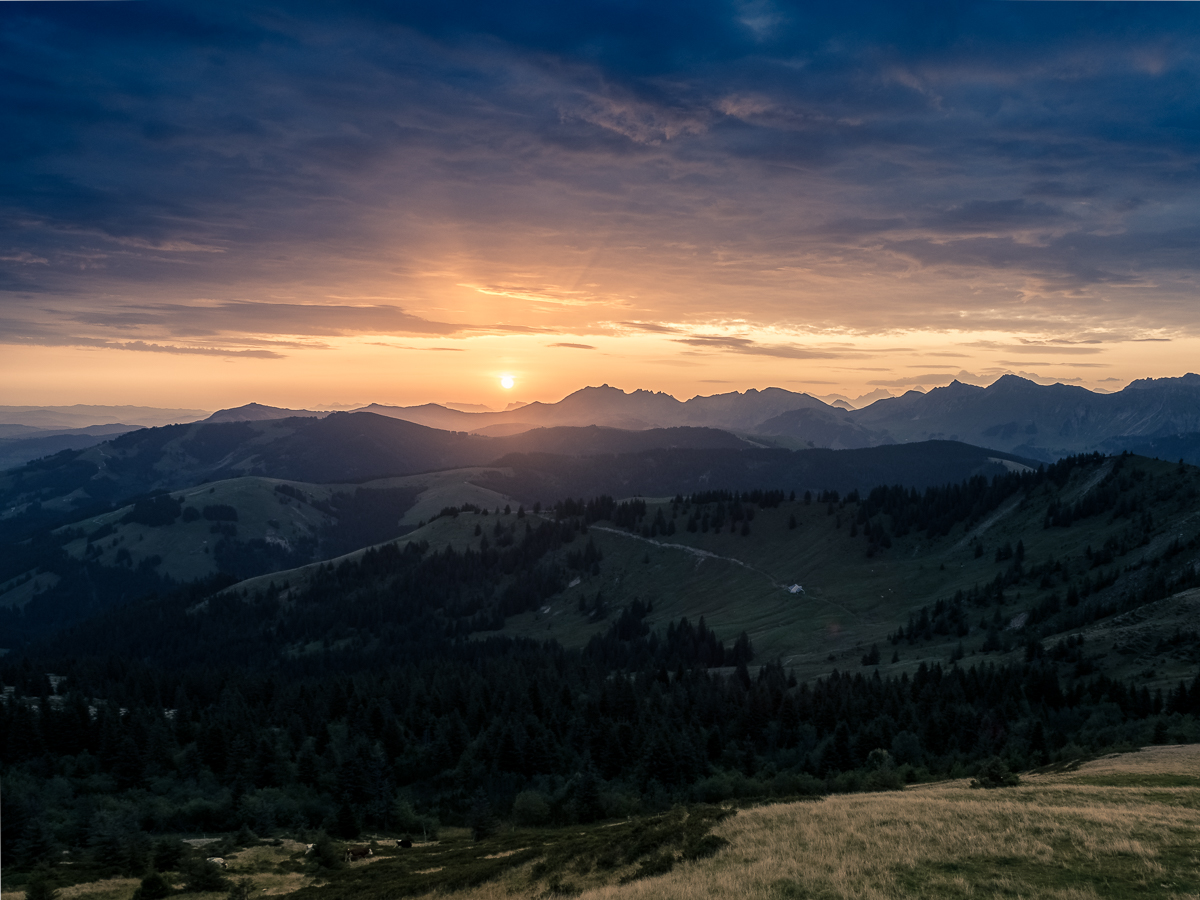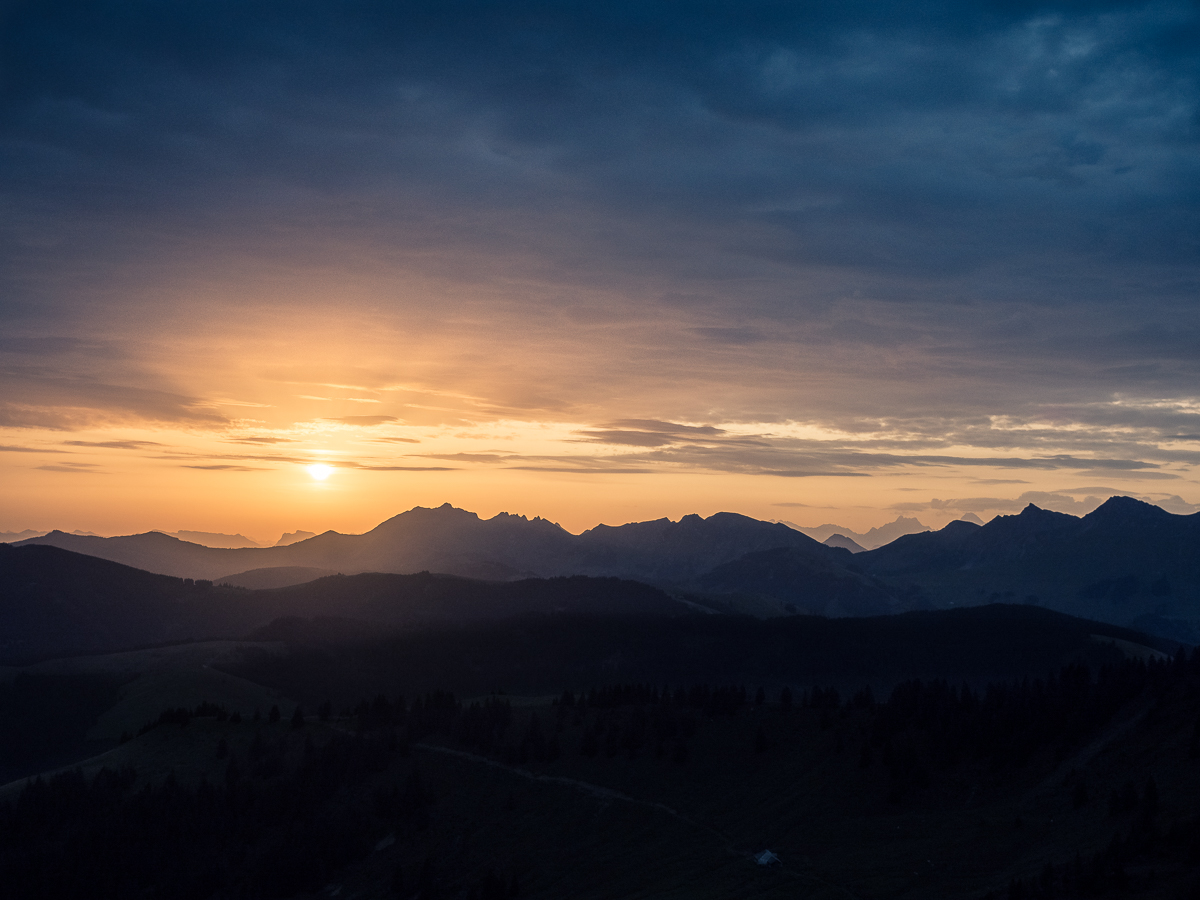 After returning to the hut and enjoying our breakfast we continued our hike, first climbing back up to the La Berra crete and following it loosely eastwards towards Schwarzsee.