A story about destiny...
Over more than five years I was walking past this narrow alley while on my way to work. I was always fascinated by the intimacy of the place and this small band of sky, cut in an artistic way by all the roof gutters.
It's the apparent random arrangement of lines and angles in this perspective which is so typic for medieval constructions and makes all the difference campared to most modern buildings.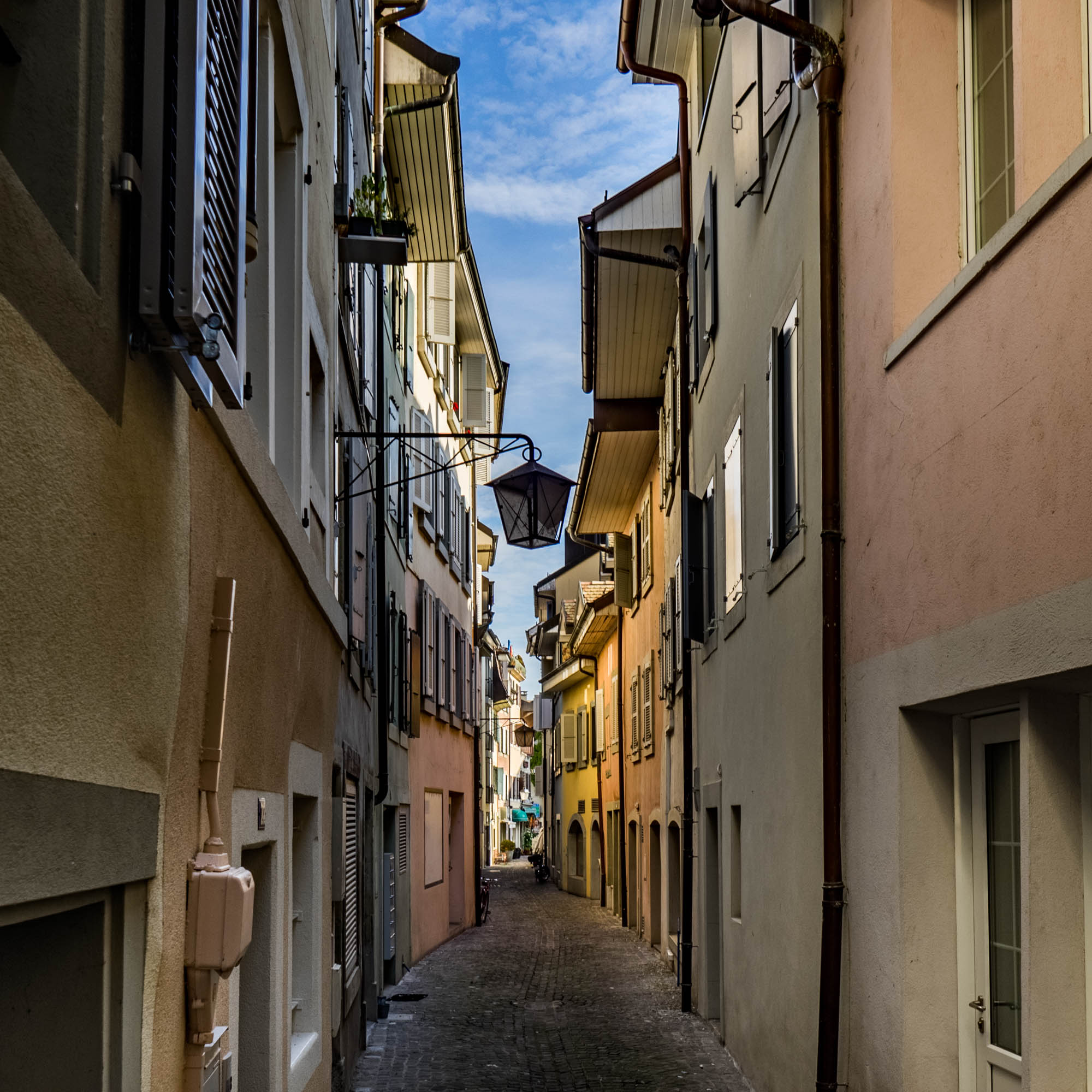 More than once I had my camera with me and tried to frame the alley in a shot, but always rejected the pictures right away as there was something missing. It became almost a bit of an obsession but it did not seem to work...
Only one day - it just had stopped raining when I arrived in town
I found the missing part of the puzzle to be the reflections in the puddle mid alley, and got THE picture!
Only three months later I had to find a new appartment and decided to move closer to my work place.
One of the first appartments I found on ad was situated on "my" alley! I was quite amused by the idea of living here, and finally got the appartment granted and moved in a month later.
Then the success story began!
Shortly after moving in I participated in the #defiphotofnac photo contest built on five themes, where I applied under reflections
and my work was distinguished 1st place over all categories!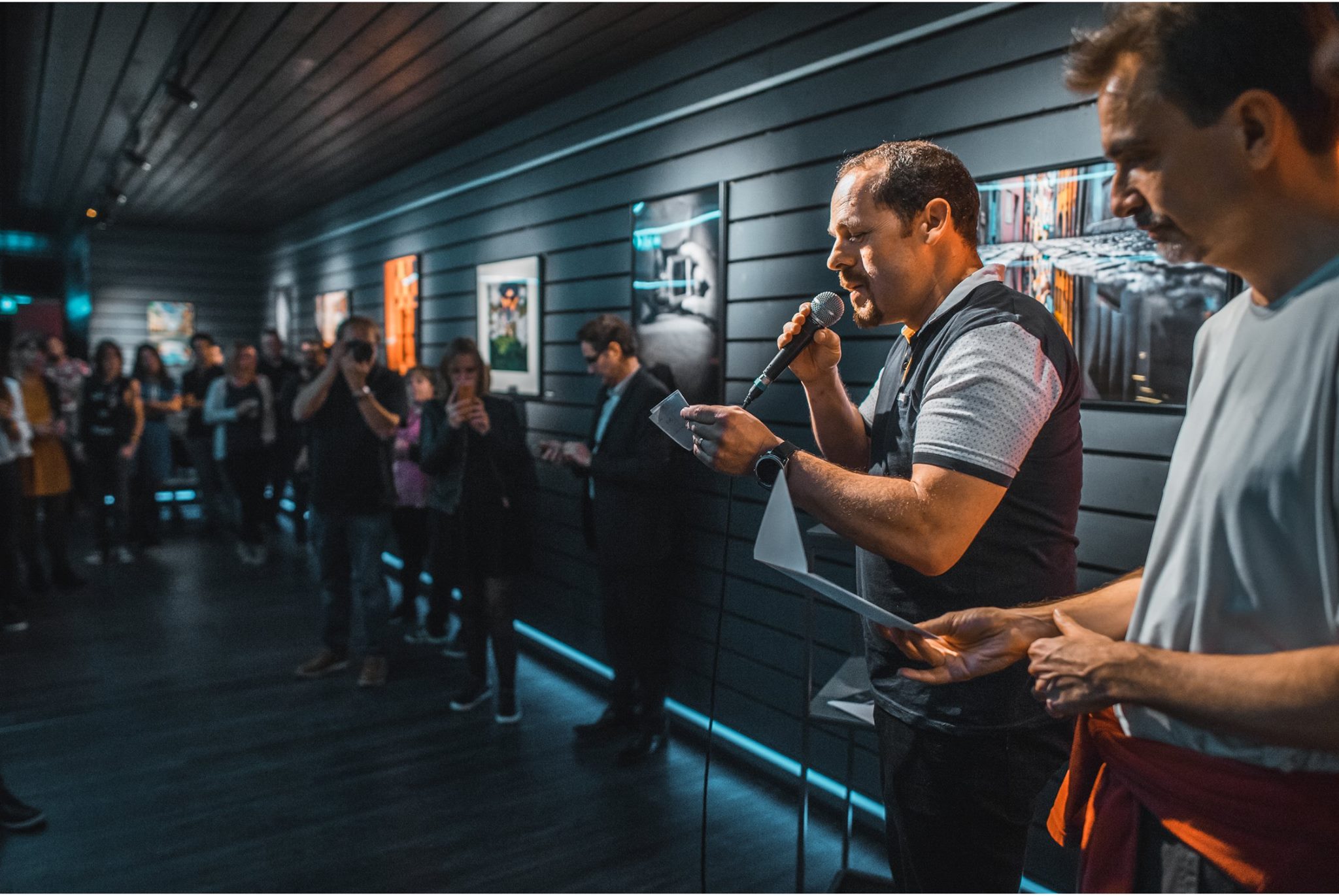 Awards show and exhibition of the finalist pictures © Fnac Suisse
And only recently I started contributing to the Unsplash project with a few pictures, one of which was the reflections in the alley:
The reaction was totally amazing, and the picture went viral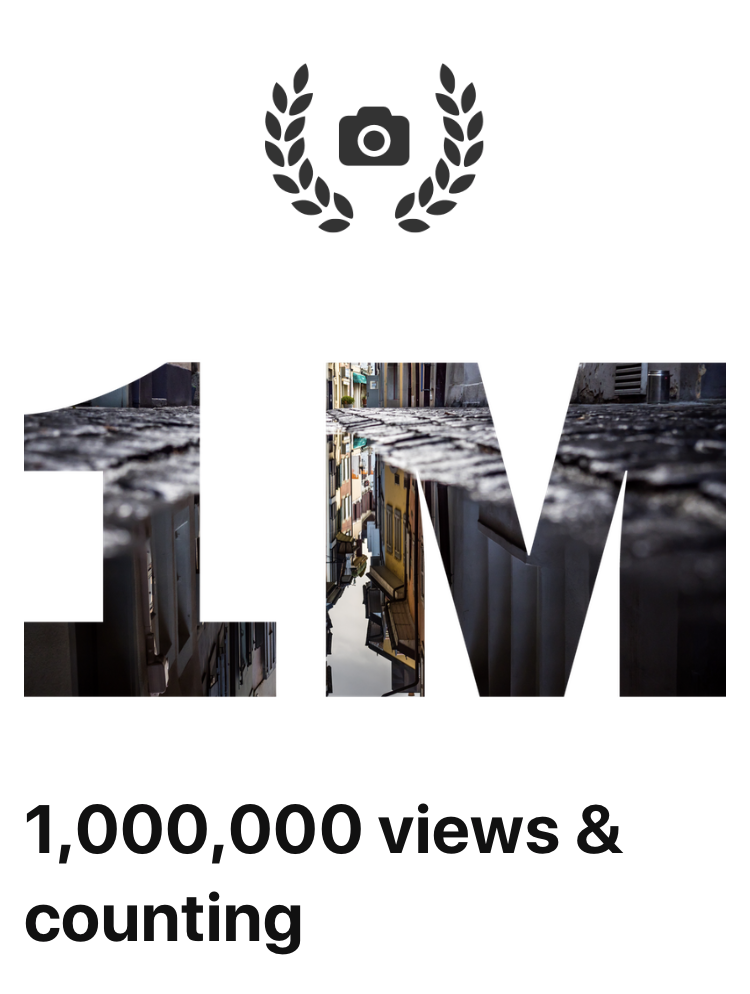 Some people did send me their own artwork based on my picture
which was an incredible experience. And I can only imagine how all the other about 8000 downloads possibly inspired people to get creative all over the globe...
But most of all I enjoy this scene in a very special way every time I come home...